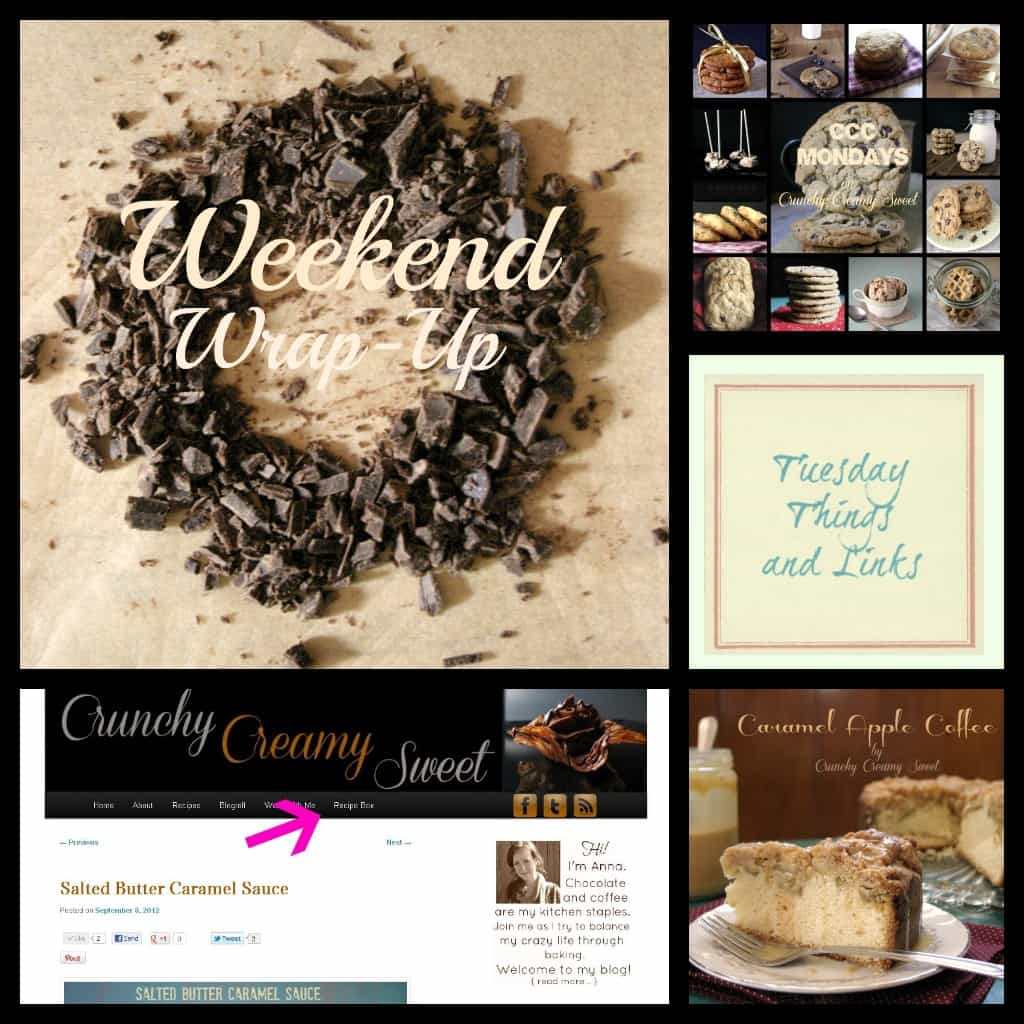 Previously, on CCS:
Monday – full wrap-up of CCC Monday series and announcing the winner recipe.
Tuesday – from fall sweaters to pizza board, Tuesday Things and Links are all about being cozy.
Wednesday – invite fall to your home with this easy and delicious Caramel Apple Coffee Cake.
Thursday – making saving recipes easy with ZipList.
The new series begins on Monday. I can't wait for it to start! I hope you will follow along.
I created a Facebook group for The Blue Ribbon Challenge. If you are interested in joining the fun, click here. The theme for this month is… curd!!! The date: Wednesday on September 26th.
How was your week? Do you have any fun plans for the one ahead of us?
Have a wonderful Sunday!
xoxo,
Anna