Pumpkin Lush Dessert Bars recipe – the best, layered no-bake pumpkin dessert. The crust does not crumble and the layers stay stable while you cut and serve this delightful treat!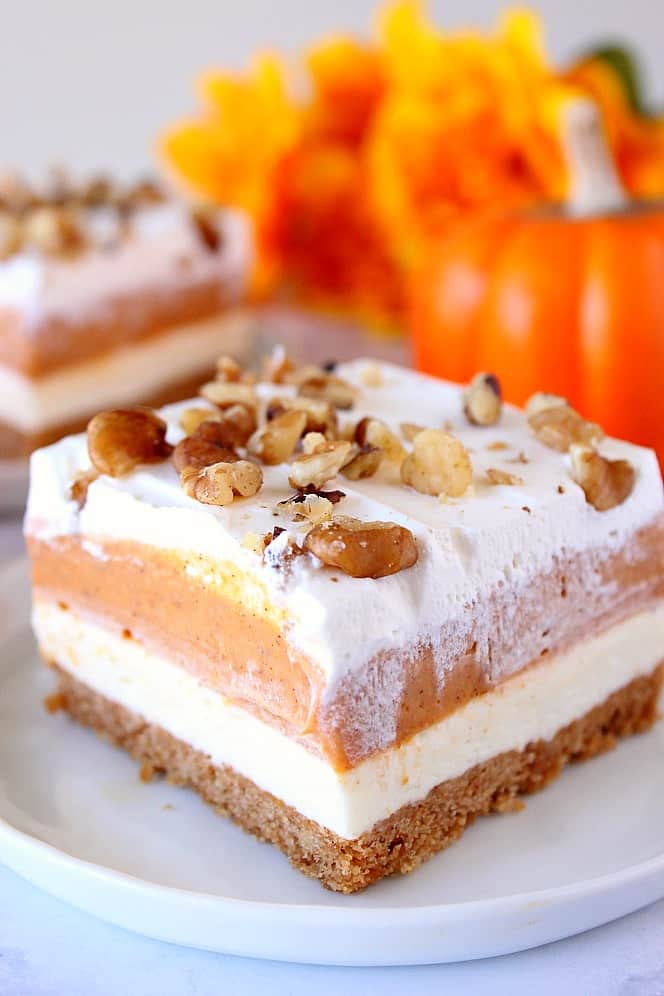 PUMPKIN LUSH DESSERT BARS
If you are not a fan of heavy and dense pumpkin desserts, you need to try my recipe for the best no-bake layered Pumpkin Lush bars. My perfect graham cracker crust does not fall apart when you cut the dessert and the layers stay stable so you can confidently cut and serve beautiful squares of this treat for your guests.
This Pumpkin Lush Dessert is so easy to make and it will make your guests swoon! Each layer is a sweet and delicious creamy mousse. If you ever tried my Pumpkin Mousse Pie and love it, you will love this recipe as well!