Rocky Road Fudge – chocolate fudge with mini marshmallows and peanuts. An easy sweet treat made with only 4 ingredients!
This fudge pairs perfectly with my Rolo Pretzel Bites and Coconut Crunch Chocolate Cups and makes for perfect holiday treats!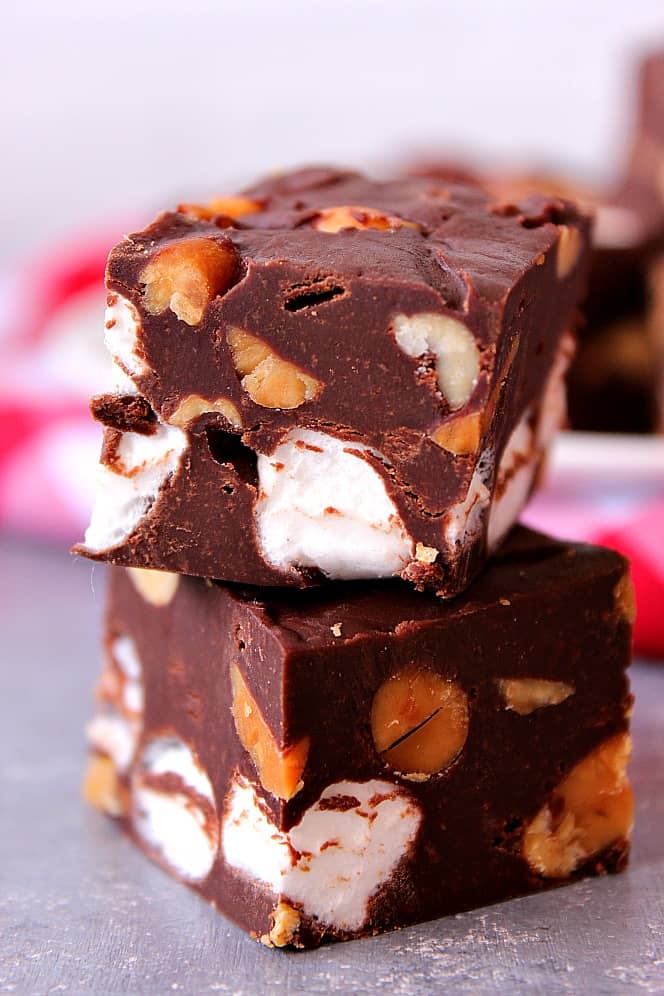 ROCKY ROAD FUDGE
Homemade fudge is one of the easiest treats you can make. All you need it one can of sweetened condensed milk and chocolate chips. For this Rocky Road version, we are using semi-sweet chocolate chips, peanuts and mini marshmallows. Big squares of chocolate fudge loaded with nuts, marshmallows, bits of cookies or candy bars. This Rocky Road Fudge is a family favorite and a must for the holidays! Rich chocolate fudge squares filled with fluffy marshmallows and slightly salty peanuts is a must-make treat for Christmas. Perfect to enjoy while watching holiday movies or pack in treat bags for gift-giving.