This Kung Pao Chicken is quick and easy to make from scratch at home. This chicken stir fry with peppers and spicy sauce is so much better than takeout!
I serve this dish with my fluffy rice, just like my Hibachi Chicken or the Teriyaki Chicken.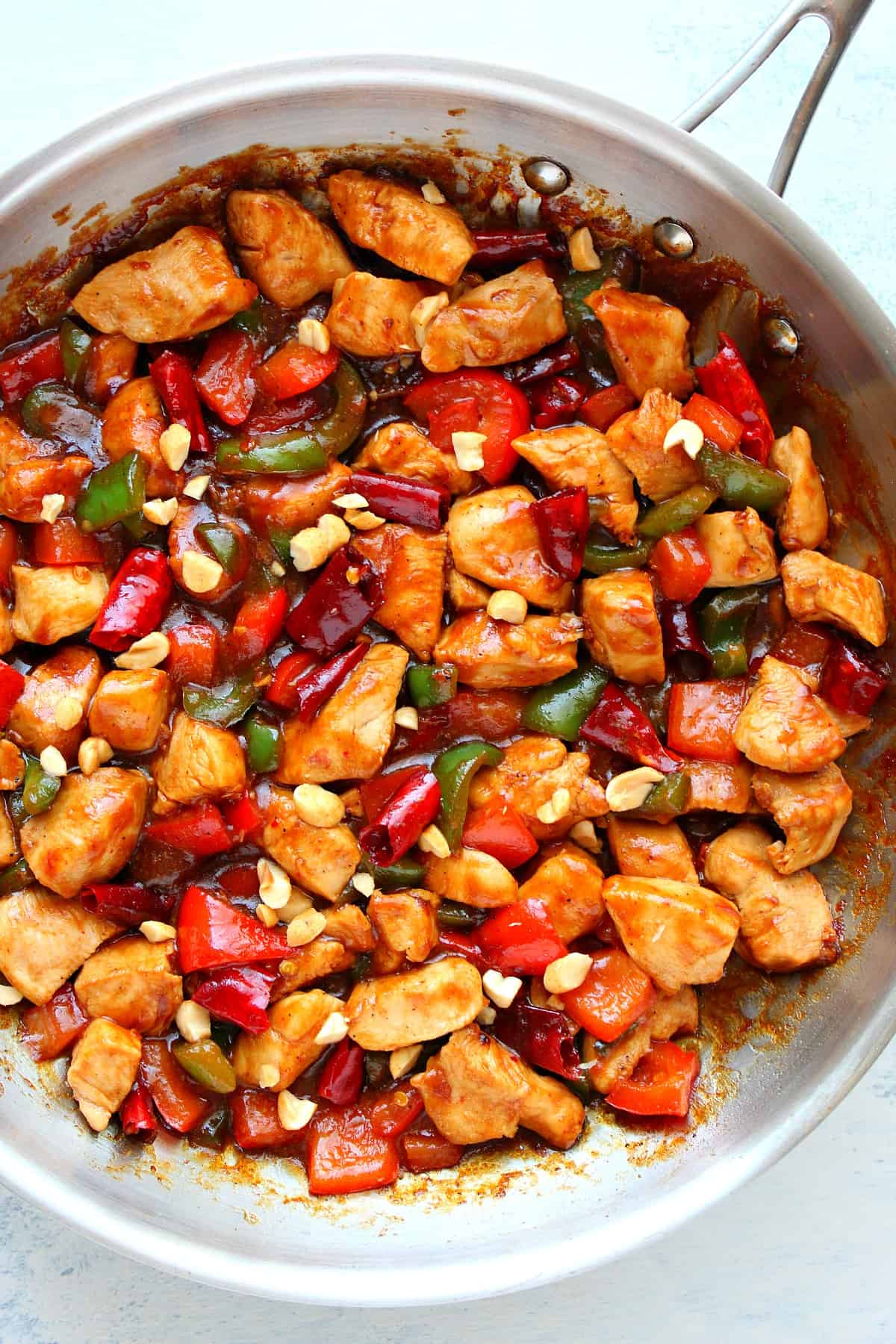 You can tell just by looking at the photos of this dish, that there is a lot of flavor and spice in the pan! This homemade version of Kung Pao Chicken is a must-try recipe for stir fry fans. Easy, quick and packed with flavor, this dish can easily be made ahead of time. If you enjoy cooking Chinese takeout at home, you will love this recipe!