Easy Chocolate Pumpkin Cake – quick and easy pumpkin-spiced chocolate cake with two-ingredient chocolate ganache topping. No mixer needed!
Pumpkin desserts fans will enjoy this cake, as much as the Pumpkin Coffee Cake or the Pumpkin Pie Bars.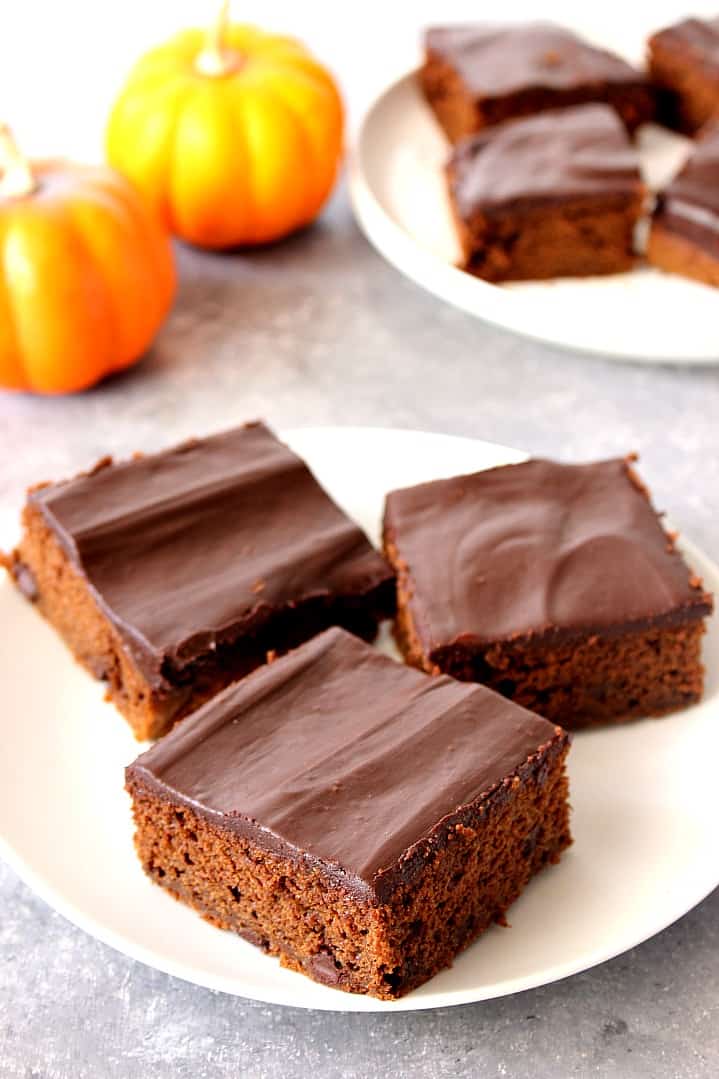 Pumpkin spice and chocolate make for a delicious combo in fall desserts and this cake is the proof. The two-ingredient ganache is the perfect topping for this cake. For this cake, I used my pumpkin coffee cake recipe but made it into a chocolate version by adding cocoa powder and chocolate chips. This cake is quick and easy to make and doesn't require the use of a mixer. Just whisk everything together in a bowl and bake. This cake is soft, fluffy and moist. I always prefer ganache over sugar and butter frosting. It's silky and delicious. It really complements the cake well.