The Best Apple Crumb Cake – the apple crumb cake of your dreams, with tons of apples and the best crumb topping ever!
If you are a fan of crumb topping like me, you will love this cake! Just as much as my Cinnamon Coffee Cake Muffins, Cherry Pie Crumb Bars or the Best Pumpkin Coffee Cake.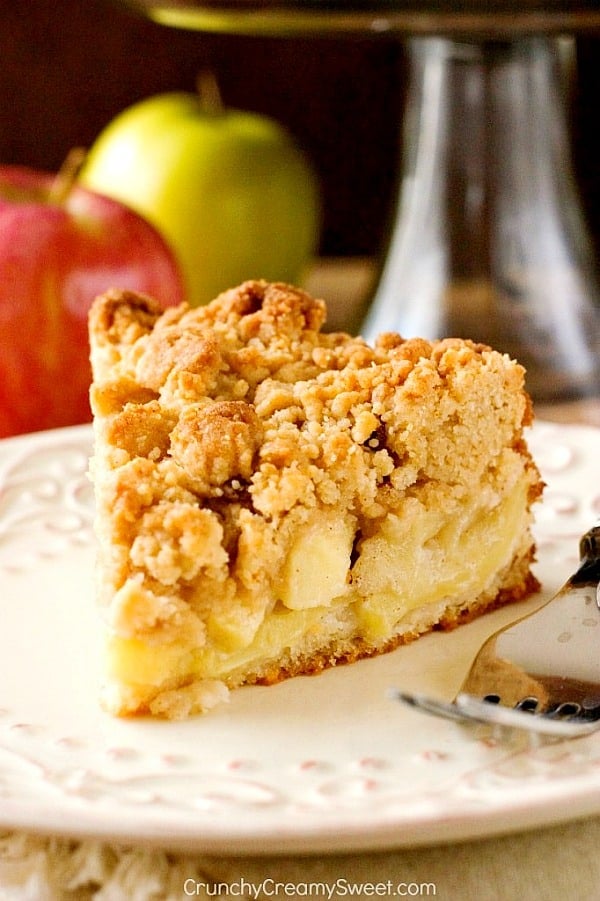 APPLE CRUMB CAKE
What is the best part of a crumb cake? Crumb topping! So often you have a crumb cake and just wish there was less cake in it and more (much, much more!) of the crumb topping.I set out to make it all happen! My goal: make a crumb cake with good amount of cake but the best amount of crumb topping. The BEST crumb cake in the world!