This simple Marinara Sauce is made from scratch with five ingredients and ready to use in minutes! Rich in flavors and delicious, this sauce can be served with pasta or as a dipping sauce for appetizers.
Use this sauce to make my Instant Pot Spaghetti or serve with Baked Eggplant or Fried Ravioli for a delicious snack.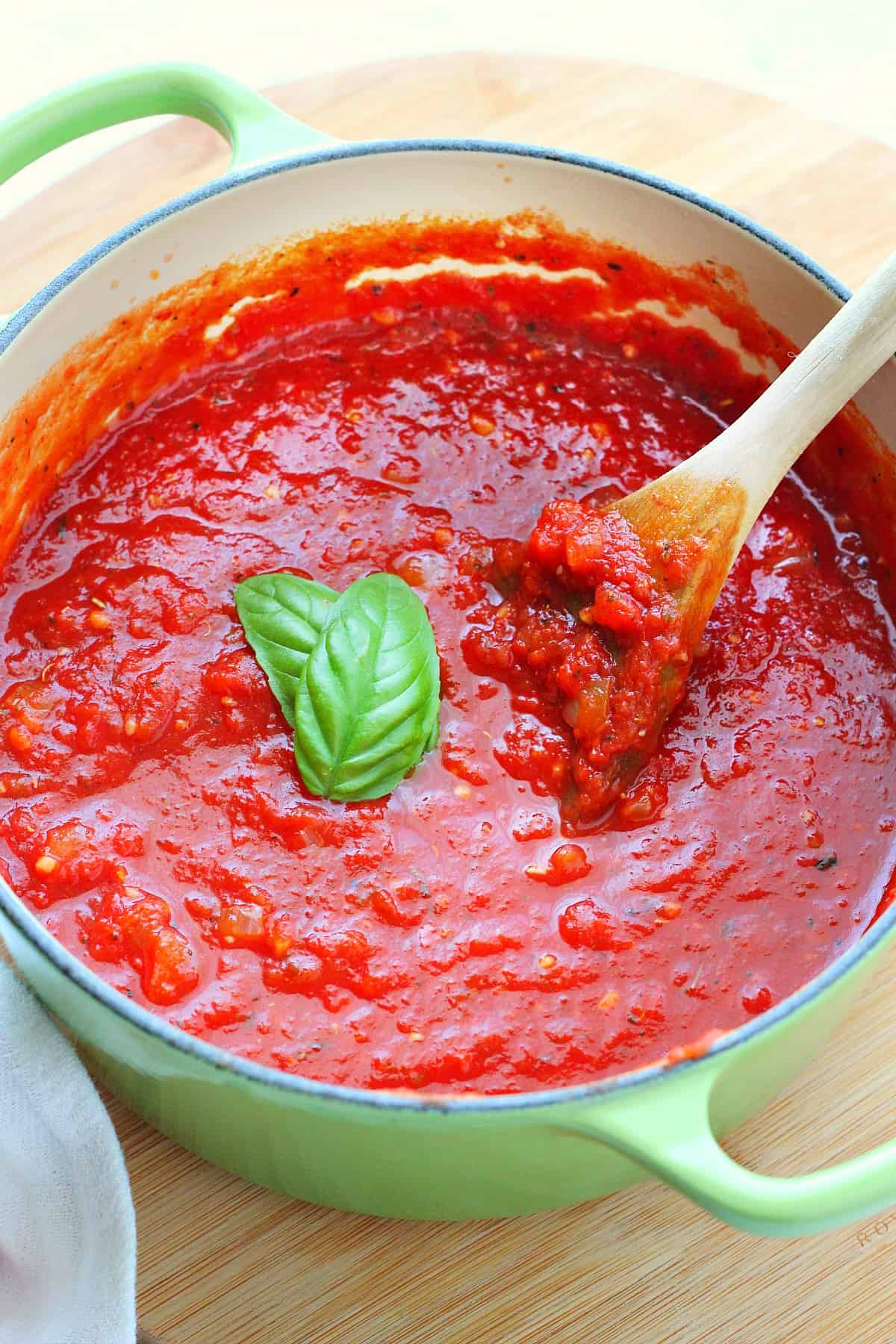 If pasta is in your weekly menu, then I have the perfect homemade sauce recipe for you! This very simple Marinara Sauce is a must-try. Made with crushed tomatoes, onion, garlic and seasoning, this sauce is healthier and so much better than any store-bought kind. My goal is to make simple recipes, anyone can follow. This sauce calls for just one kind of tomatoes and a seasoning blend with ingredients that you can find even in a basic pantry. You will love it!