Rocky Road Fudge Recipe – chocolate fudge with mini marshmallows and peanuts. Easy sweet treat made with only 4 ingredients!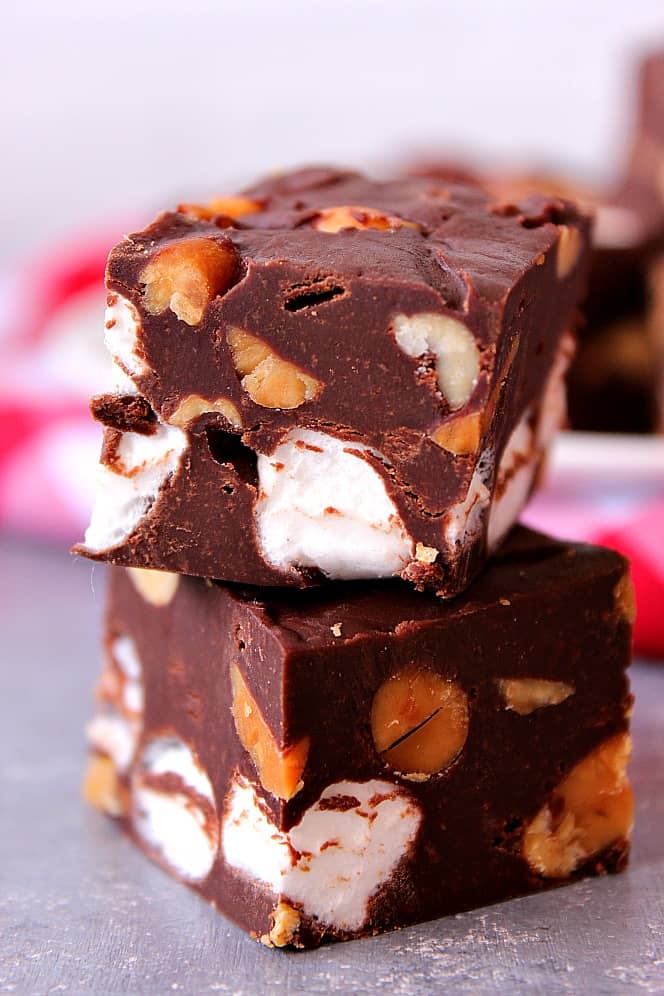 Christmas sweet treat platter requires not only cookies and pretzel bites, but also fudge. Big squares of chocolate fudge loaded with nuts, marshmallows, bits of cookies or candy bars. Some of our favorites include Oreo Fudge or Reese's fudge and the classic Peanut Butter Fudge. This Rocky Road Fudge is a family favorite and a must for the holidays!
Rich chocolate fudge squares filled with fluffy marshmallows and slightly salty peanuts is a must-make treat for Christmas. Perfect to enjoy while watching holiday movies or pack in treat bags for gift-giving.