This Fresh Corn Salad is made with whole kernels, cut right off the cobs, juicy and plump tomatoes and crisp, refreshing cucumber. Simple vinaigrette ties the ingredients together into a delicious summer salad!
If you enjoy fresh corn off the cob, you can also use it to make the Best Corn Fritters or a Creamy Corn Dip. They are always a hit!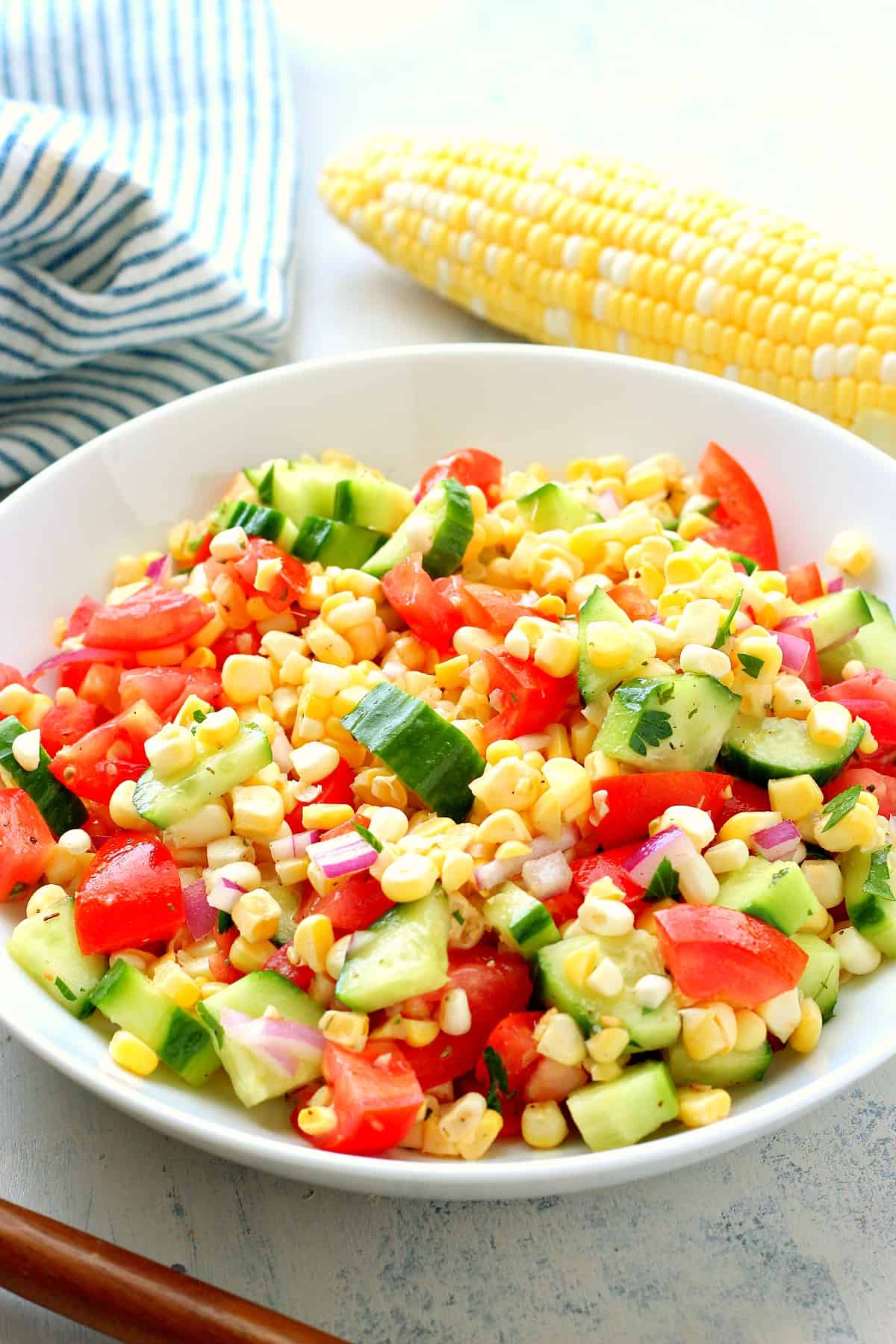 Summer salads are supposed to be colorful, made with fresh vegetables and bursting with flavor. This Fresh Corn Salad is currently my favorite! Made with whole kernels cut right off the cobs, sweet tomatoes and fresh cucumber it's perfect served with grilled chicken or pork. If you are a fan of fresh sweet corn that pops in your mouth, you will love this salad!