Instant Pot Carnitas are made with pork shoulder, fresh orange and lime juice, seasoning and cooked in your pressure cooker until juicy and tender. Broil until crispy and use it to make tacos, burritos, bowls or Mexican salads!
Instant Pot cooks meat in half the time without much prep work. These carnitas are so easy to make, just like my Instant Pot pulled pork or the ultra-tender pot roast.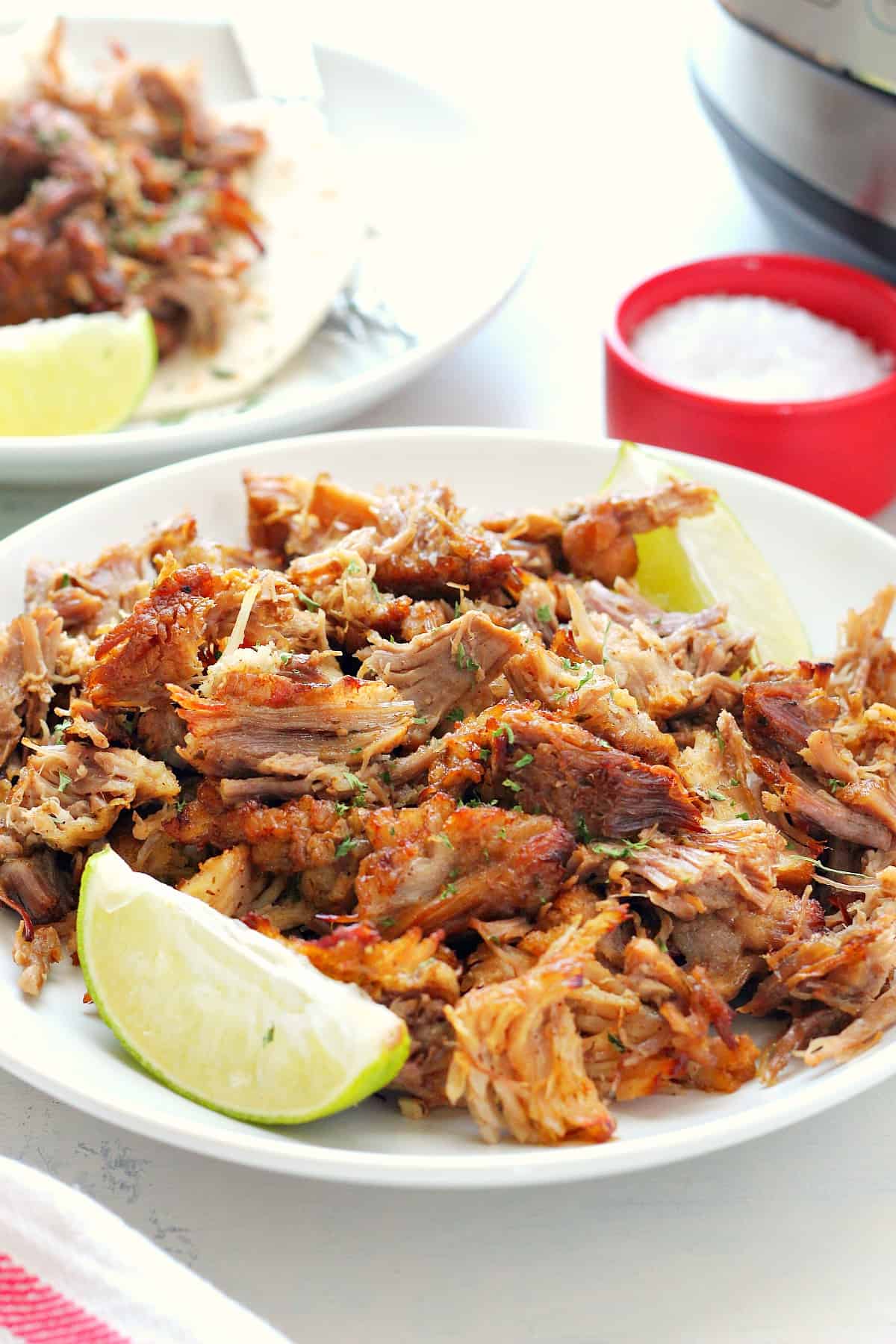 As soon as these carnitas came out of my Instant Pot, I knew I hit the jackpot! The meat is super tender, juicy and full of flavor. So much better than slow cooking, in my opinion! I broiled the shredded meat in my oven to get the signature, classic crispy bits. Don't skip this step! They are delicious!
Serve it as tacos or burritos. I also love to serve them with beans and rice in bowls, with our favorite toppings. This meat freezes and reheats great so you can make it ahead of time.