This Hunan Chicken is a colorful and flavorful dish made with chicken, vegetables and savory sauce. This dish is ready in 3 simple steps and ingredients can be adapted to what you have on hand.
The cooking method is similar to the Korean Chicken and perfect served with my fluffy rice.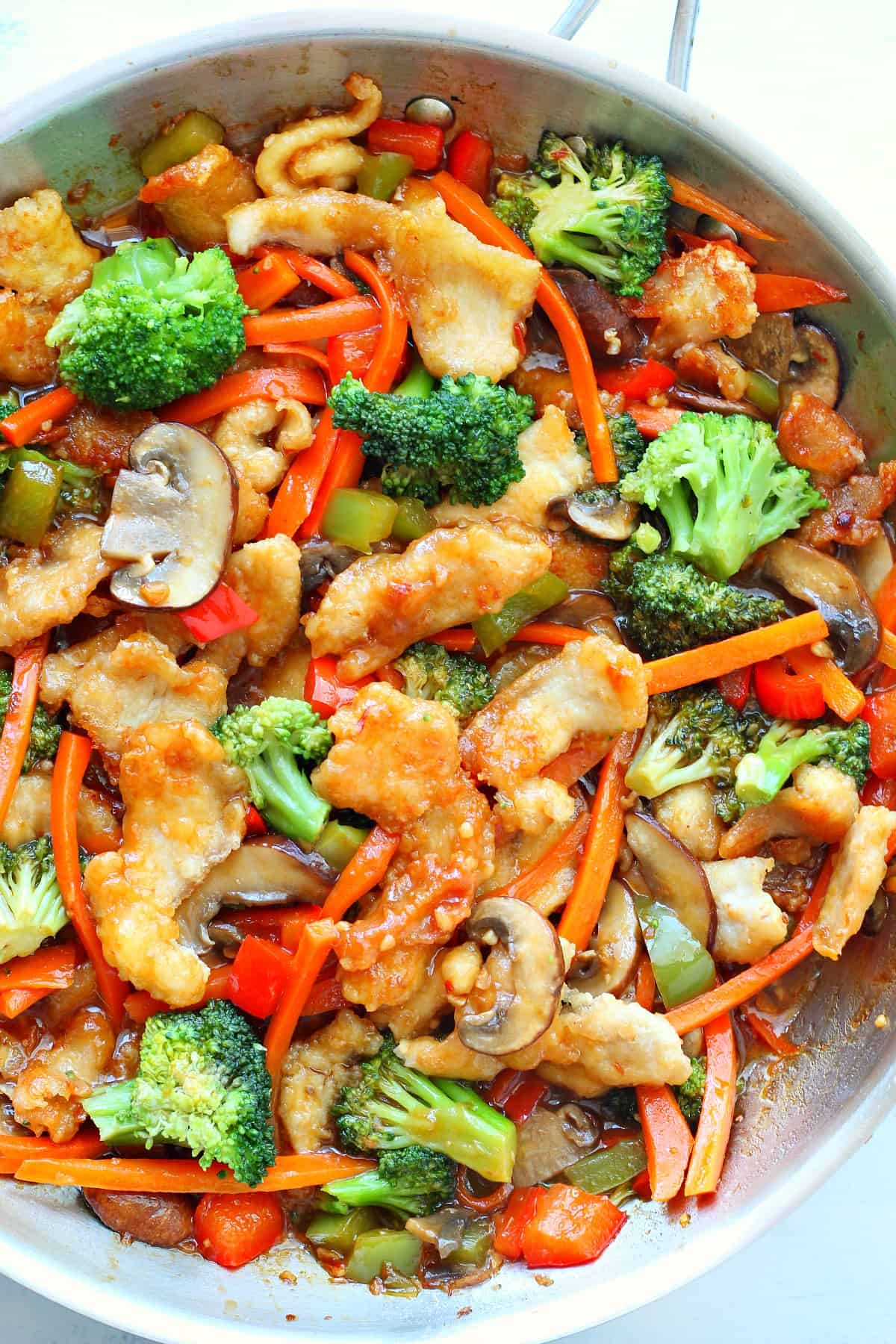 Hunan chicken is a Chinese-American dish made with thinly-sliced and fried chicken and sauteed vegetables. In three simple steps, this dish is done and ready to be served: fry the chicken, saute veggies and simmer it all with a sauce. The sauce is savory, with a nice spicy kick from the chili sauce. You can use fresh vegetables and chop or slice them. If you really want to save on prep time, use a frozen Asian stir fry veggie mix. Most can be steamed in the microwave, then added to the pan and simmered with sauce. You can to serve it over rice or with noodles, or even in lettuce wraps.