Oven Baked Apple Chips – a healthy and delicious snack that everyone loves! And it's so easy to make!
If you love baking with apples, you need to try my Best Baked Apples recipe or my Apple Crisp. They are both easy and delicious!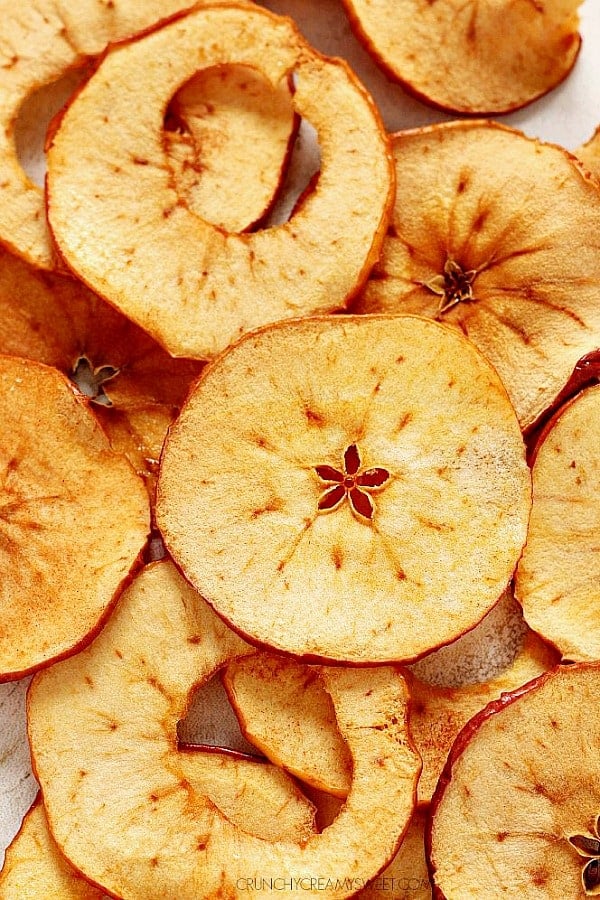 BAKED APPLE CHIPS
Apples are a staple in our house, for munching on while reading books, as a great snack for the kids while running errands and of course, perfect for my baking projects. If there is one apple treat I remember well from my childhood is my Grandma's apple chips. She made the best ones and always had a bag of them for us when we came to visit! Now, I make apple chips for my kiddos and they love them. It's a healthy snack that I feel good about giving to my kids.