25 Delicious Avocado Recipes - a collection of delicious recipes made with avocados, along with tips on picking a perfect ripe avocado, preventing it from browning and how to freeze it.
Bright green avocados are the star ingredient in these easy, delicious and nutritious recipes. If you have avocados on your weekly shopping list, you need to try them. From smoothies, pastas and salads to amazing desserts - this round up is filled with ideas to fuel your avocado obsession.
Before you make the shopping list and run to the kitchen to make these delicious recipes, let's cover some basics about avocados. Avocados are considered a fruit, not a vegetable. They contain the most protein of all fruits, coming up at 4 grams per avocado. They are high in fiber and have about 35% more potassium than bananas. Avocados grow on trees and cannot ripe until they are picked.
HOW TO TELL IF AVOCADO IS RIPE?
Most of the time, we naturally seem to check it by squeezing. If you very gently squeeze the avocado and it appears to be very firm, you can assume it is not ripe yet. If it's too soft, it's over-ripe. Somewhere in the middle, we decide that the avocado is just right. However, there is another simple and easy to remember trick that will help you pick the best avocado in the bunch. Check under the stem! Pick off the cap. If it came off easily and it's green, it's ready to eat. If it's brown, it's over-ripe so pass on it. If the stem does not want to come off, the avocado is not ready yet. It's still okay to buy it but you will have to give it a few days of sitting on your counter to ripe. To speed up the process, place them next to apples or bananas. It will help them ripe quickly.
CAN I FREEZE AVOCADO?
The easiest way to freeze avocado in my opinion, is to mash them and mix with lemon juice that will keep them from browning. Next, place the mixture in a ziploc bag and make sure to squeeze out as much air as you can. Then freeze for up to 6 months! You can later use it in pasta, smoothie, dip or ice cream recipes. I would not recommend to use it on a toast. Fresh is the best in that case.
HOW TO PREVENT AVOCADOS FROM BROWNING?
Just like with apples and bananas, avocados will brown when the flesh is exposed to air. To prevent it, you can brush it the cut half with lemon juice OR buy one of these little nifty tools.
25 DELICIOUS AVOCADO RECIPES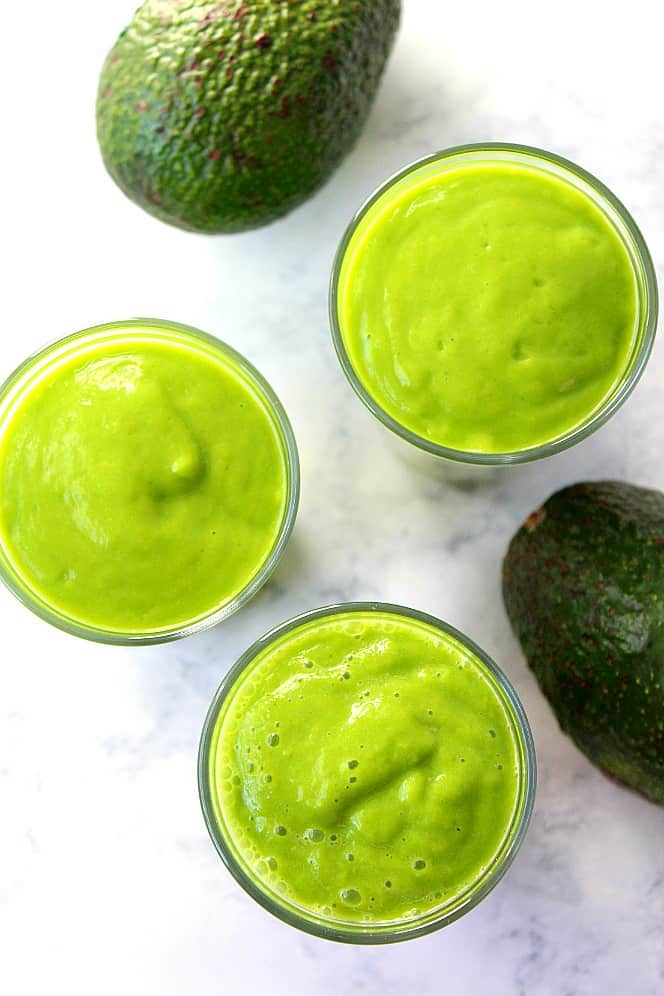 Healthy Tuna Stuffed Avocados from Stay at Home Chef
Avocado Lime Salad Dressing from Inside BruCrew Life
No-Churn Avocado Ice Cream from Kirbie Cravings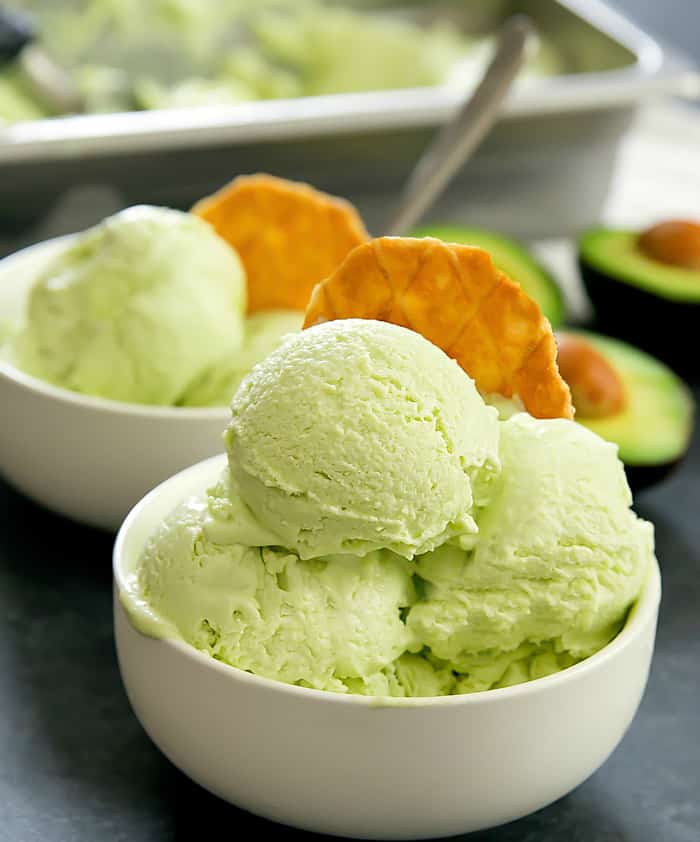 Turkey Bacon and Avocado Grilled Cheese from TidyMom
Avocado Hummus from Cooking Classy
Citrus Shrimp and Avocado Salad from FoodieCrush
Avocado Grilled Chicken Chopped Salad from Cooking Classy
Avocado Black Bean Mexican Salad from Averie Cooks
Shortcut Avocado Ice Cream with Chocolate Chips from Dine and Dish
Quick and Easy Avocado Pasta from Inspired Taste
Creamy Avocado Salad Dressing from Simply Scratch
5-Minute Avocado Cilantro Dressing from Pinch of Yum
Tuna Avocado Boats from A Beautiful Plate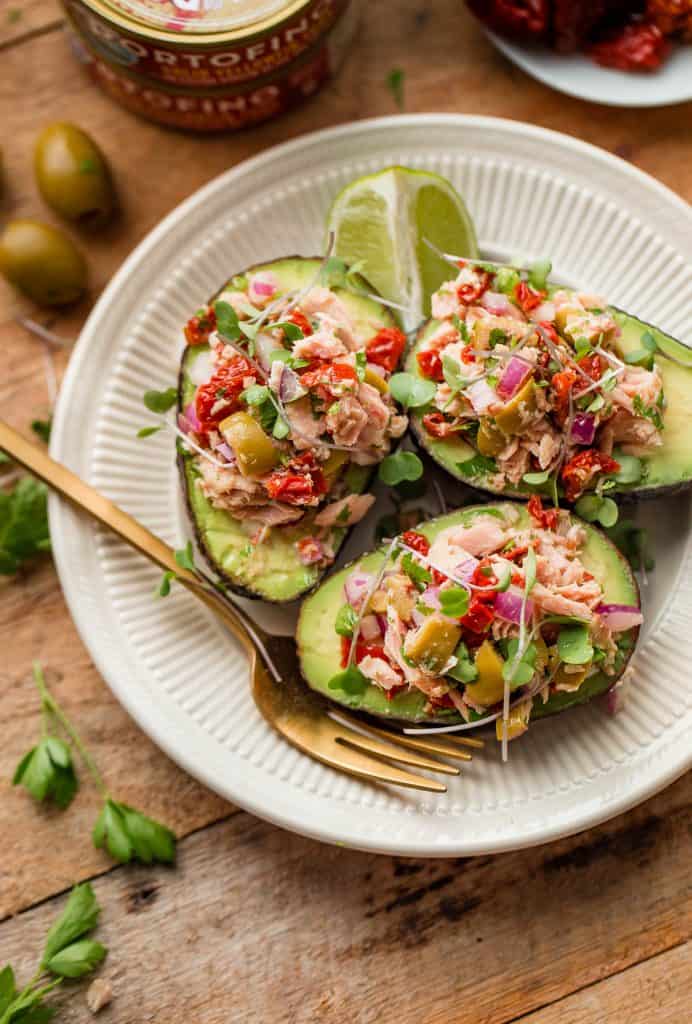 Healthy Tomato Cucumber Avocado Salad from Peas and Crayons
5-Minute Creamy Avocado Dip from Baker by Nature
Paleo Avocado Lime Tuna Salad from Paleo Running Momma
Vegan Avocado Brownies from Making Thyme for Health
Fudgy Avocado Brownies with Avocado Frosting from How Sweet Eats
Mocha Avocado Chocolate Pudding from Emilie Eats
Chocolate Avocado Cake from I Am Baker