These Air Fryer Zucchini crisps are a great way to enjoy this vegetable. This is a perfect appetizer or snack that is crunchy and delicious!
These crisps have a similar texture to my Crispy Zucchini Fries and are as easy to make as the Air Fryer French Fries.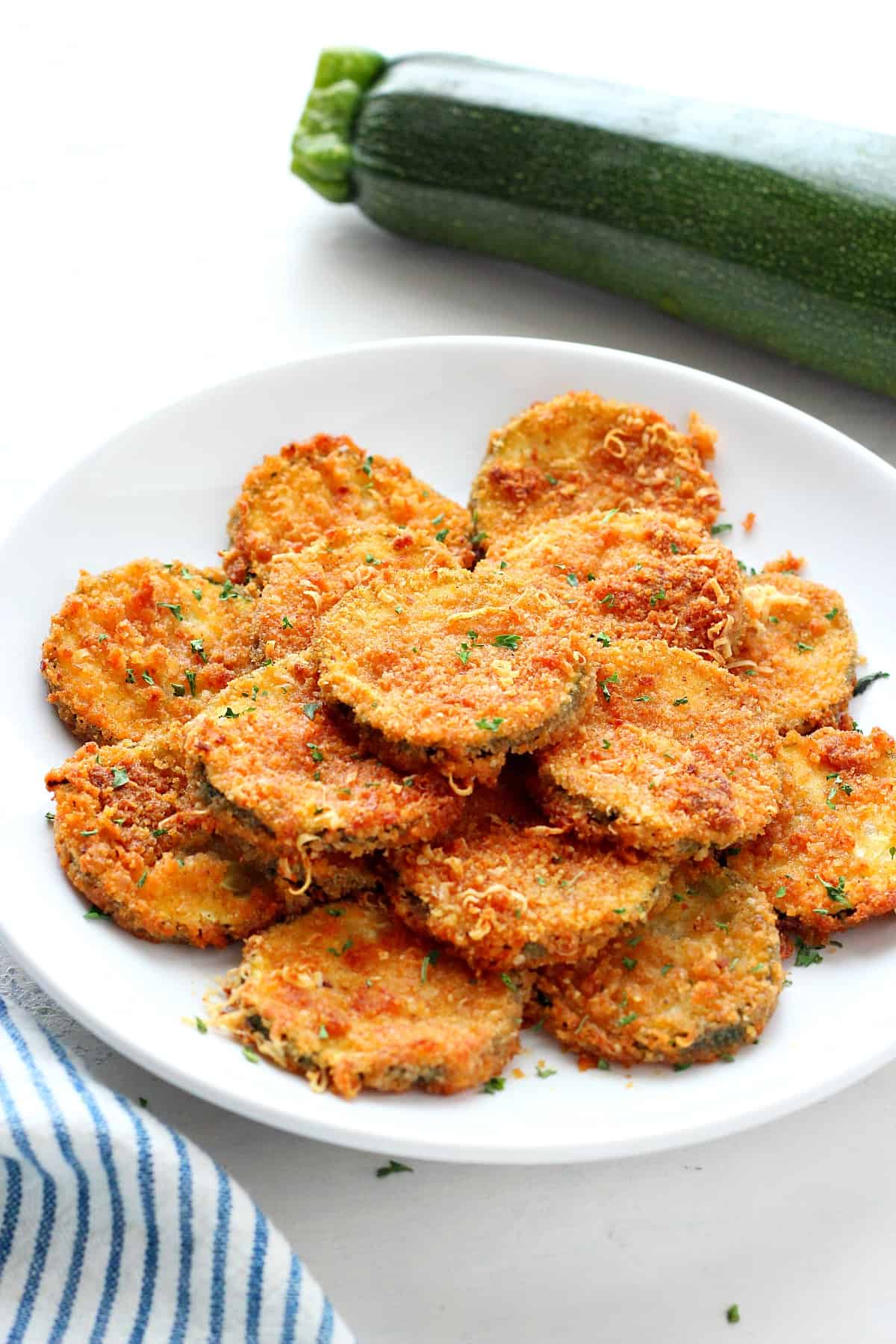 If your garden is full of zucchini and you are looking for more ways to use it, this Air Fryer Zucchini recipe is for you! I sliced it thin, dipped in melted butter and coated with Parmesan breading. They are baked in an air fryer until golden brown. The coating tastes like toasted cheese!