Cabbage and Noodles are perfect when you need budget-friendly comfort food. This simple dish made with pantry staples cooks in under 20 minutes!
If you end up having more cabbage to cook, try my Fried Cabbage recipe or the Egg Roll in a Bowl. They are always a hit with cabbage fans!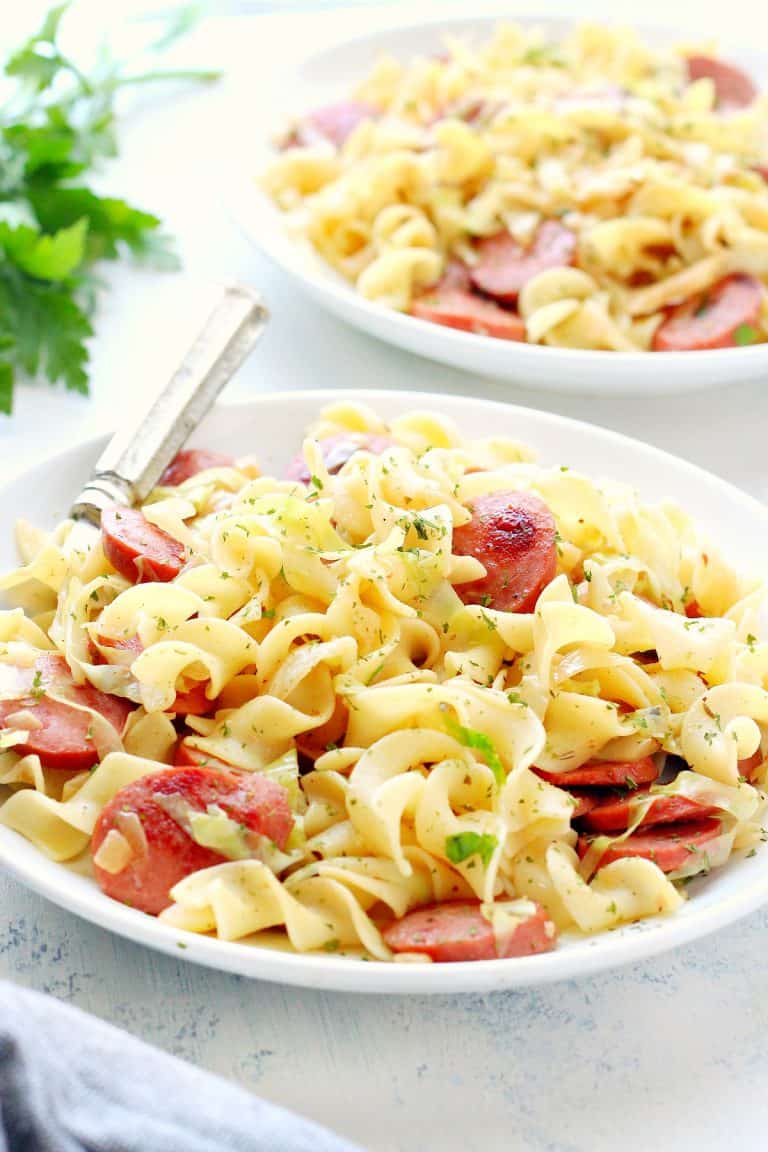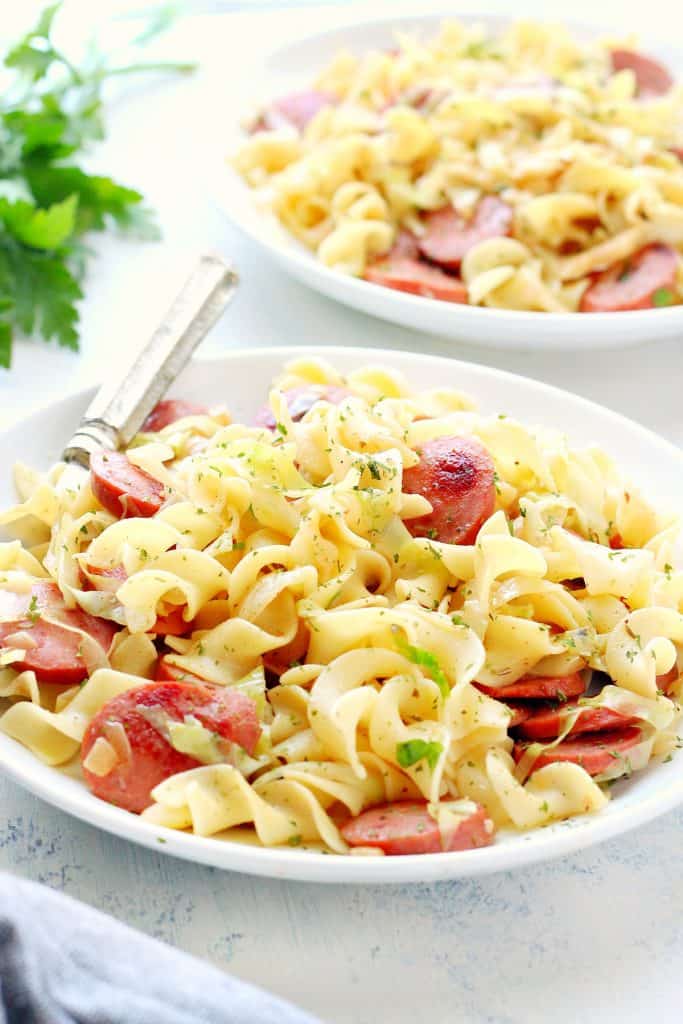 This popular dish has Eastern European roots. You will often see it called "haluski" or "lazanki" depending on the region. To make Cabbage and Noodles, wide egg noodles are cooked and tossed with fried sausage and cabbage. It's a simple dish yet very satisfying.