These Glazed Cranberry Muffins are soft, fluffy and filled with fruit! The sweet glaze pairs perfectly with tarty berries. 
If you enjoy baking with cranberries, I highly recommend my Cranberry Pie and the Glazed Cranberry Bread. They are delicious!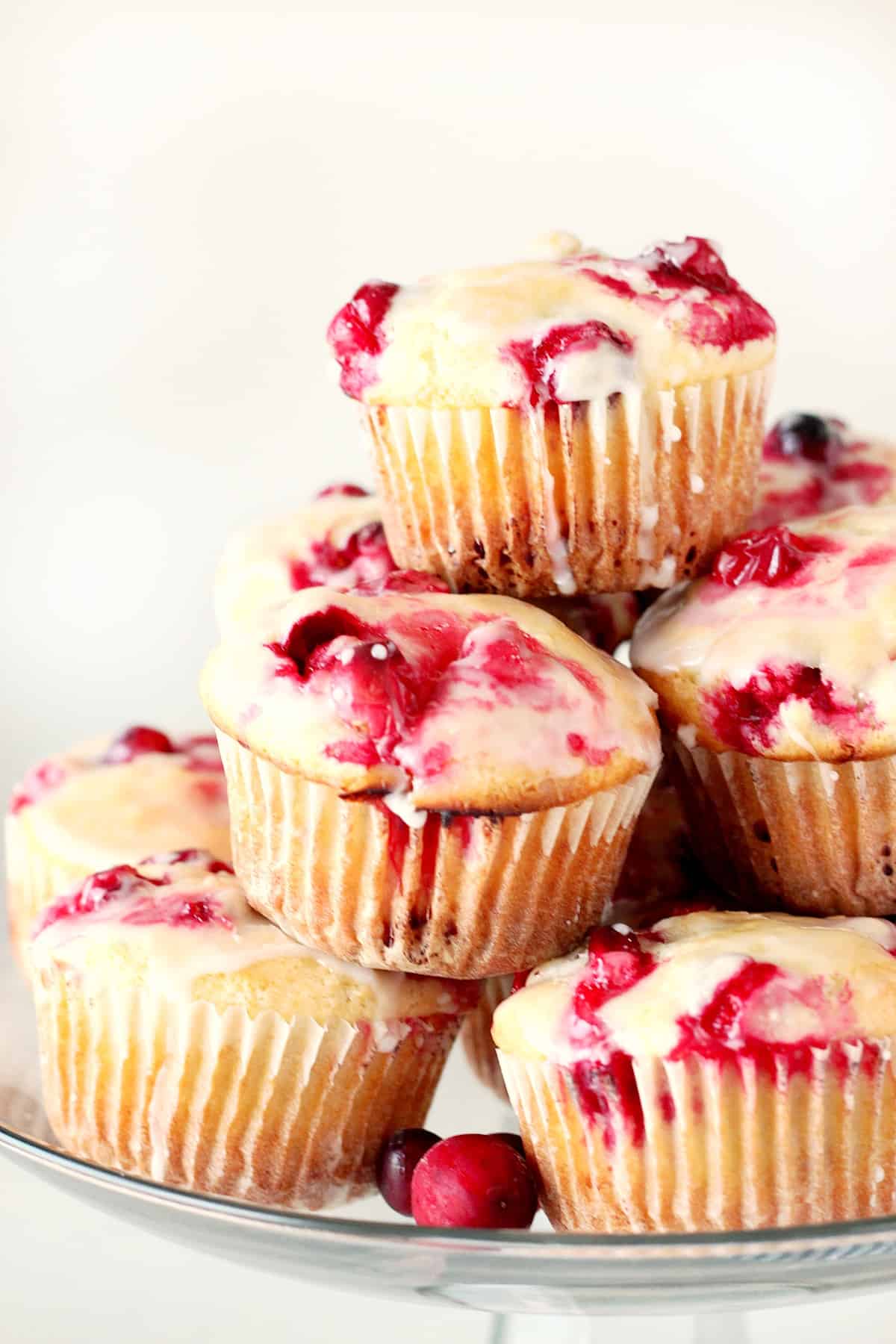 I have been stocking up on cranberries while they are still in grocery stores. I use some to make fresh juice and freeze most to make these muffins. My kids love muffins for snacks and these soft, fluffy, berrie-filled ones are currently a favorite! Since cranberries are tart, I like to dress up the muffins with a sweet glaze. It's the perfect finishing touch!