Rolo Pretzel Bites made with round salty pretzels, caramel Rolo candies and red and green M&M's. Quick, last-minute holiday treat made with 3 ingredients!
Our holiday dessert platter will be filled with these colorful bites along with Oreo Fudge, Rocky Road Fudge and Chocolate Caramel Pretzel Bites.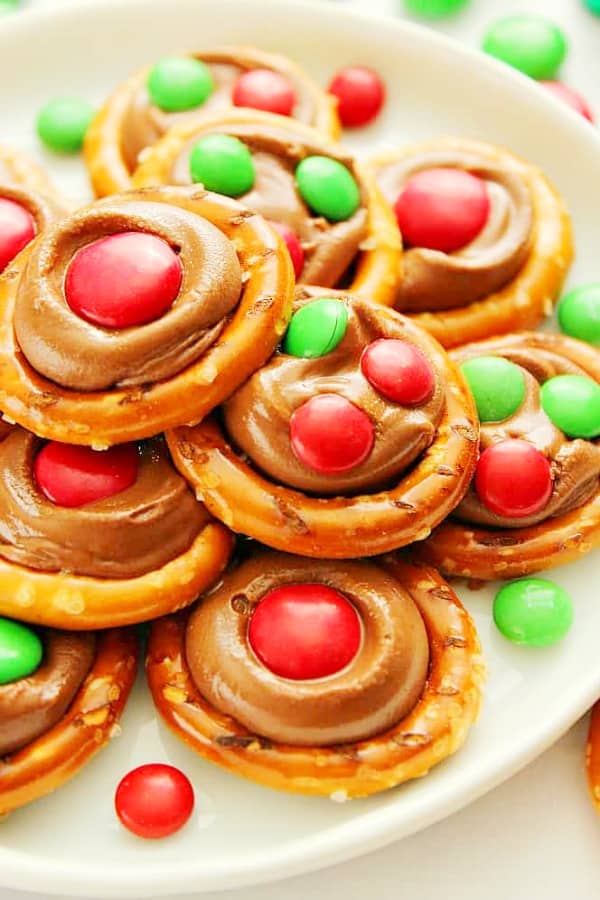 ROLO PRETZEL BITES
Let's add some color to your Christmas treats spread with these 3-Ingredient Rolo Pretzel Bites! All you need is pretzels, Rolo candies and M&M's. Chocolate, caramel and salty and crunchy pretzels is a combo that never fails. Besides, calories don't count during Christmas! These Rolo Pretzel Bites are perfect for a last-minute sweet treat for the holidays, whether you have friends stopping by or need an easy candy idea for Christmas movie night. They are super easy and very festive!