Weekend Chat No.2 where we talk about winning the lottery, delicious recipes for the weekend and gratitude. Pull up a chair and let's chat!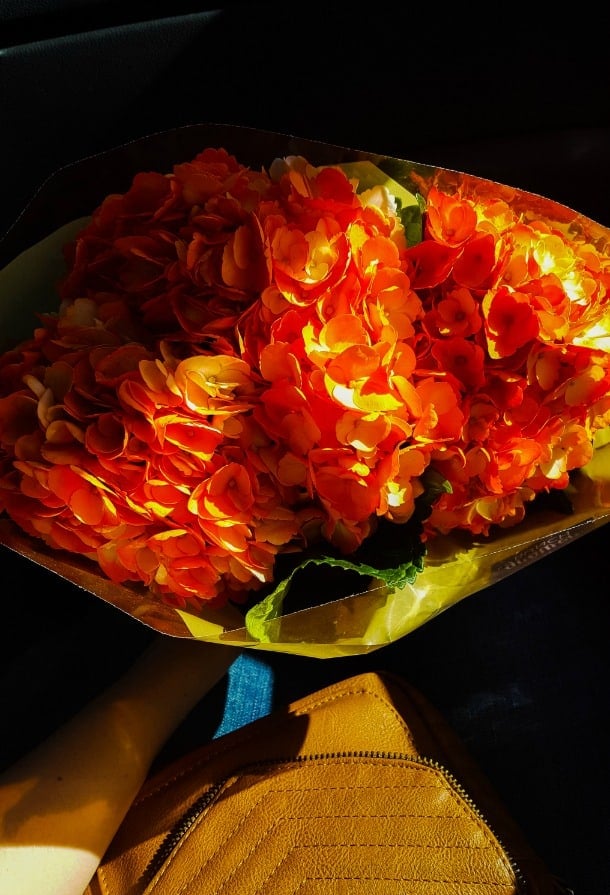 Did you buy the lottery ticket? Most importantly, DID YOU WIN??? I won't tell anyone, promise! 😀
I will admit, we bought one for the first drawing and won $2 back so we bought another ticket for the final drawing and won $4! So not too bad, right? I just hope that whoever won, will do some good with the money. After all, would anyone be able to spend it all? Let me know in the comments, what would you buy first if you won. I am guessing that a house is number one on most peoples list.
Something to cook:
Instant Pot Spaghetti Squash - you will be blown away how easily you can cook a whole spaghetti squash in 7 minutes in your pressure cooker! #winning
Instant Pot Chicken Noodle Soup - soup season is here and this recipe is a family favorite. Pure comfort food, especially when the days turn chilly and rainy.
Mashed Cauliflower - if you are looking for a healthy, low-carb side dish option for Thanksgiving dinner, I highly recommend my recipe for fail-proof, fluffy and creamy mashed cauliflower. So delicious!
Something to buy:
Smoothies are a part of our daily diet but we sometimes get tired of the same green blend. I was able to try smoothie blends from Sub-Zero Superfoods. There are so many different blends, you will never get bored with them. The smoothie blends come in cups, they are kept frozen until you are ready. Then just add liquid, blend in a blender and pour back into the cup. Yum! Check out the whole selection, here.
Something to listen to:
I am currently obsessed with the soundtrack from "A Star is Born" movie. All of the songs seem to just get you in the feels, you know? I was never a fan of Lady Gaga but I have to admit, she is incredible in the movie and songs. The "Look What I Found" is my favorite. So good!
Something to watch:
If you are dreaming of traveling to Europe, you need to check out these two travel vlog Youtube channels: The Endless Adventure and Daneger and Stacey. They go to places that are maybe not in the top 10 to visit, but they always find gorgeous ones and ones you will want to see someday.
Something to write down:
"Gratitude leads to happiness".
Thanksgiving is just a month away and it's the time of year when we tend to reflect on things. I am trying to focus on gratitude and discover along the way the happiness it brings.
Plans for the weekend:
My plan is to make the final costume try-on with all three kiddos. I am hoping the weather will be nice so they don't have to wear jackets.  What are your plans for the weekend? Are you ready for Halloween? Share with me below!
As always, to see what I am up to behind the scenes, you can follow me on Instagram. To see what I'm pinning, follow me on Pinterest! 
xoxo
Anna