Back to School in Style with Nume - get my new favorite curling wand with this special deal for Crunchy Creamy Sweet readers! 
Today we are taking a break from recipes because I have an exciting deal to share with you, my friends! NuMe reached out to me and asked if I would like to help spread the word about their Back to School Sale. Would I? Heck, yes! I have been seeing NuMe styling tools recommended by my favorite beauty YouTubers and my fellow food bloggers. I jumped on the chance!
For my hair type, I chose the Magic Wand 25mm. It is a titanium curling wand with a digital temperature control which I love. I use 350 degrees on my hair and 320 to 330 on my girls' hair. Love that I can adjust the temperature! Also, the wand comes with a glove which is a big plus for me because I always burn my hands.
The NuMe curling wands, and all styling tools for that matter, come in beautiful colors! I went with the pink one and my girls' and I love it. Such a fun and sassy tool! 😀
I have to say that I was blown away by the results after trying the wand for the first time. The curls were shiny, soft and they hold their shape! My curls usually fall within 30 minutes but this tool did it's magic and my curls stayed for a whole day. I was able to achieve the beach waves look by running my hands through the curls and loosening them up a bit. I do recommend using the Argan Oil before styling. It's amazing! You will receive a full size bottle of Argan Oil as a gift. That's 2 fl. oz., a $49 value!
I had so much fun playing with my girls' hair and styling them. I won't tell you how much time my girls' spent in front of the mirror admiring their hair. Hahaha!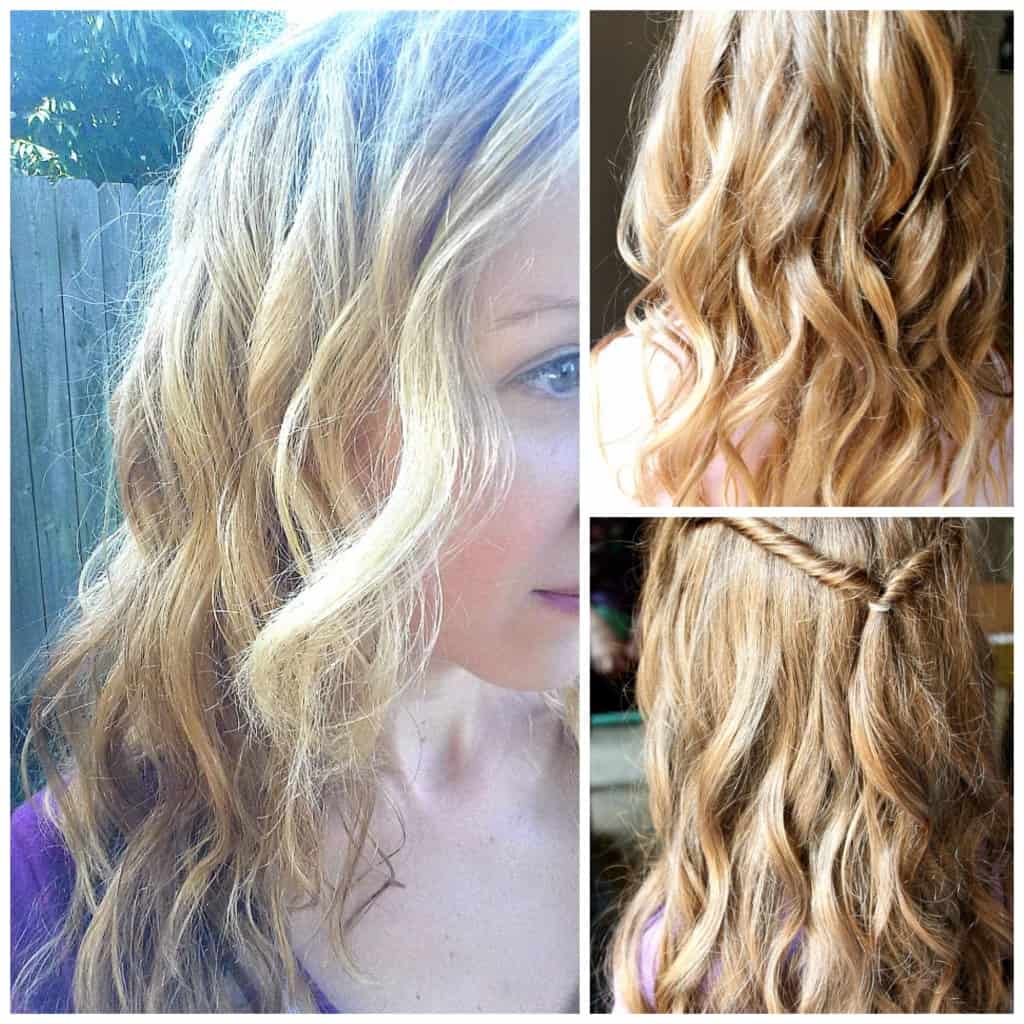 NuMe is offering all of our readers this special deal! You can now buy ANY curling wand for only $39 PLUS free shipping and a free argan oil. The MSRP for Magic Wands is $149 and for the Classic Wands is $139.  This is a great deal, my friends! All you need to do is use code: CRUNCHY39 during check out. When you add ANY Curling Wand in the shopping cart, the free gift (argan oil) will automatically appear in the checkout page.  This happens when the promo code is entered.
This deal is available starting today 8/19 until 8/31.
Follow this LINK to browse the selection.
~~~~~~~~
Disclosure: This post contains affiliate links which means I will make a commission when you make a purchase. There is no additional cost to you. NuMe compensated me for my time. All opinions, photos and text are 100% my own.