This Instant Pot Jam can be made with fresh or frozen fruit, like strawberries, blueberries, peaches, apricots and others. No pectin needed! 
Enjoy this delicious jam on a toasted bagel or Buttermilk Biscuits! It can be also used in desserts, like Angel Food cake, as filling for crepes or swirled in cheesecake.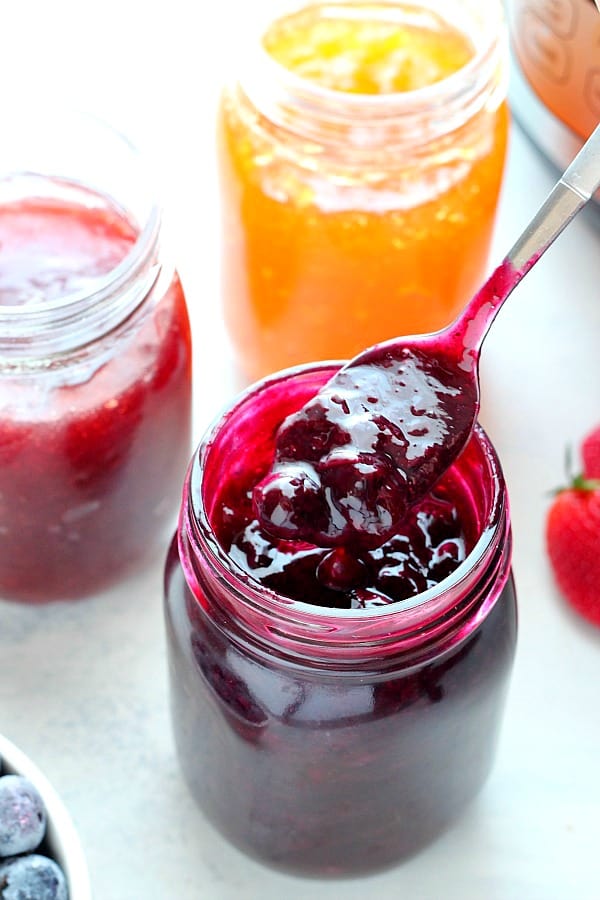 Homemade jam is very easy to make, especially if you have the Instant Pot. You only need fruit, water, sugar and lemon juice to make it. No high fructose corn syrup or pectin needed! You can use virtually any fruit, fresh or frozen.  It takes only 3 minutes to pressure cook it and can be stored in the fridge for up to 2 weeks. We love it on toasted bagels or toast but also as fillings in desserts.