Chicken Francese – pan-fried chicken with buttery lemon sauce. This fancy dish is quite easy to make at home! 
This easy dish gives my French Onion Roasted Chicken a run for the money. It's as easy to make as my Creamy Lemon Garlic Chicken!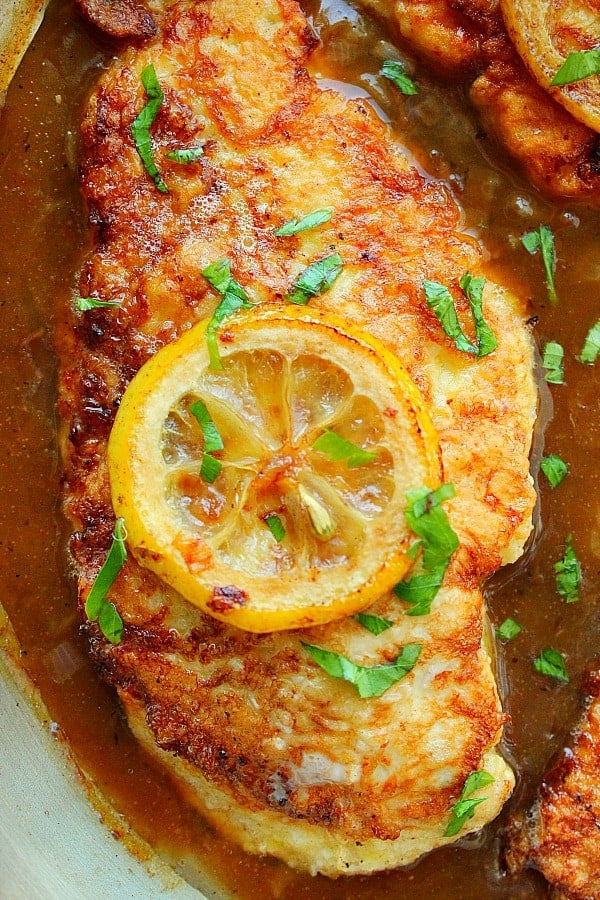 CHICKEN FRANCESE
I recreated one of the fancier restaurant dishes in my own kitchen. It's as close to the authentic Chicken Francese (aka French Chicken), yet still incredibly easy to make at home. This dish features flour and egg coated chicken, fried in the pan and serve with lemon butter sauce. It's flavorful, tangy and delicious! It can be served with pasta, potatoes or rice.