This Lemon Pepper Chicken is juicy and flavorful! Made with quick homemade seasoning and baked in sauce, this dish is sure to become a hit in your home.
Serve this delicious chicken dish with mashed potatoes and roasted broccoli for a dinner your whole family will love.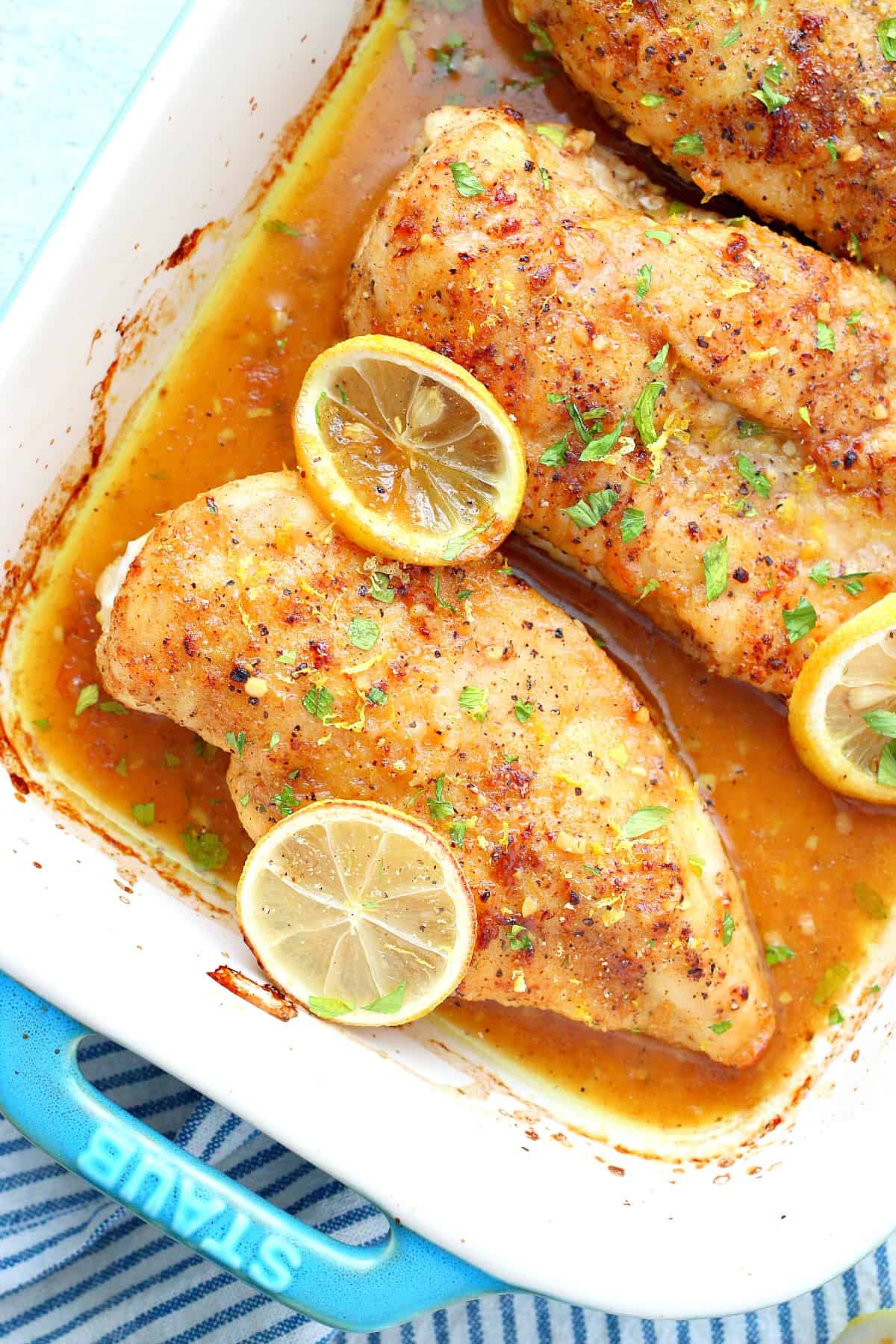 If you are bored with your chicken dinners, this recipe will save your dinner time! Simple, yet full of flavor, this chicken dish is one of my favorites to make on the weekends or to make ahead for meal prep for the weekdays. I use my easy seasoning because the store-bought tends to have a weird taste and scent. Browning the chicken in the pan before baking traps the juices in each piece. The chicken is tender and delicious in every bite!