This homemade Taco Seasoning is quick and easy to make, with just 8 ingredients. Make a large batch and never go back to store-bought seasoning again!
Use it to make the best Taco Meat or delicious dressing for my Black Bean Taco Salad.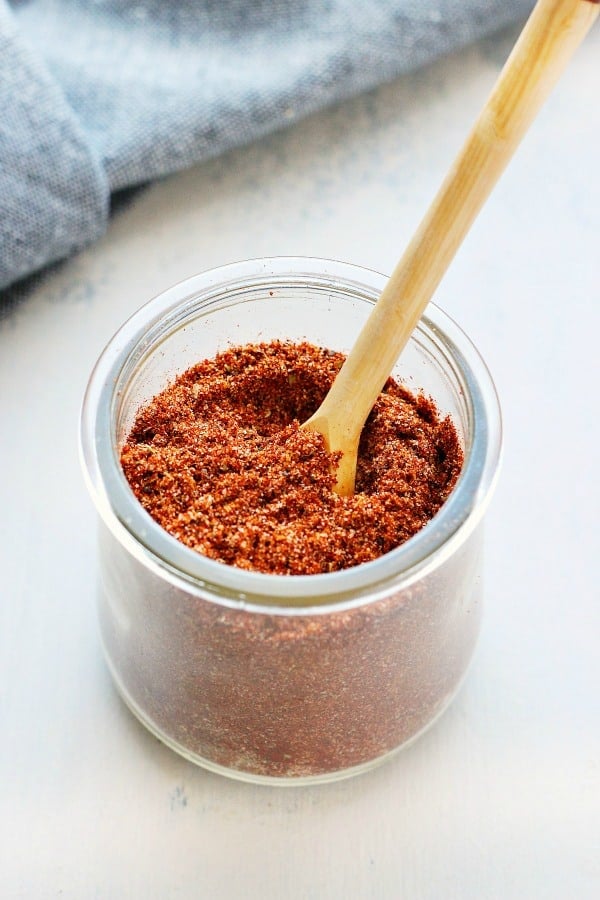 My pantry and fridge is filled with homemade versions of pantry staples. I make my own salad dressings, pasta sauces and seasonings. There is a condition: they need to be easy to make. This homemade Taco Seasoning is just perfect! I made a version that is as close to the store-bought kind as I can, without any additives. I add cornstarch because I like my taco meat saucy and thick. You can use this seasoning as you would a packet of seasoning.