Make these Sauteed Green Beans in a skillet in minutes, for a quick, healthy and delicious side dish! Cooked with butter, garlic and seasoning this recipe will turn anyone into a green beans fan.
This is a great quick vegetable dish, just like my Steamed Broccoli, Fried Cabbage or Sauteed Spinach.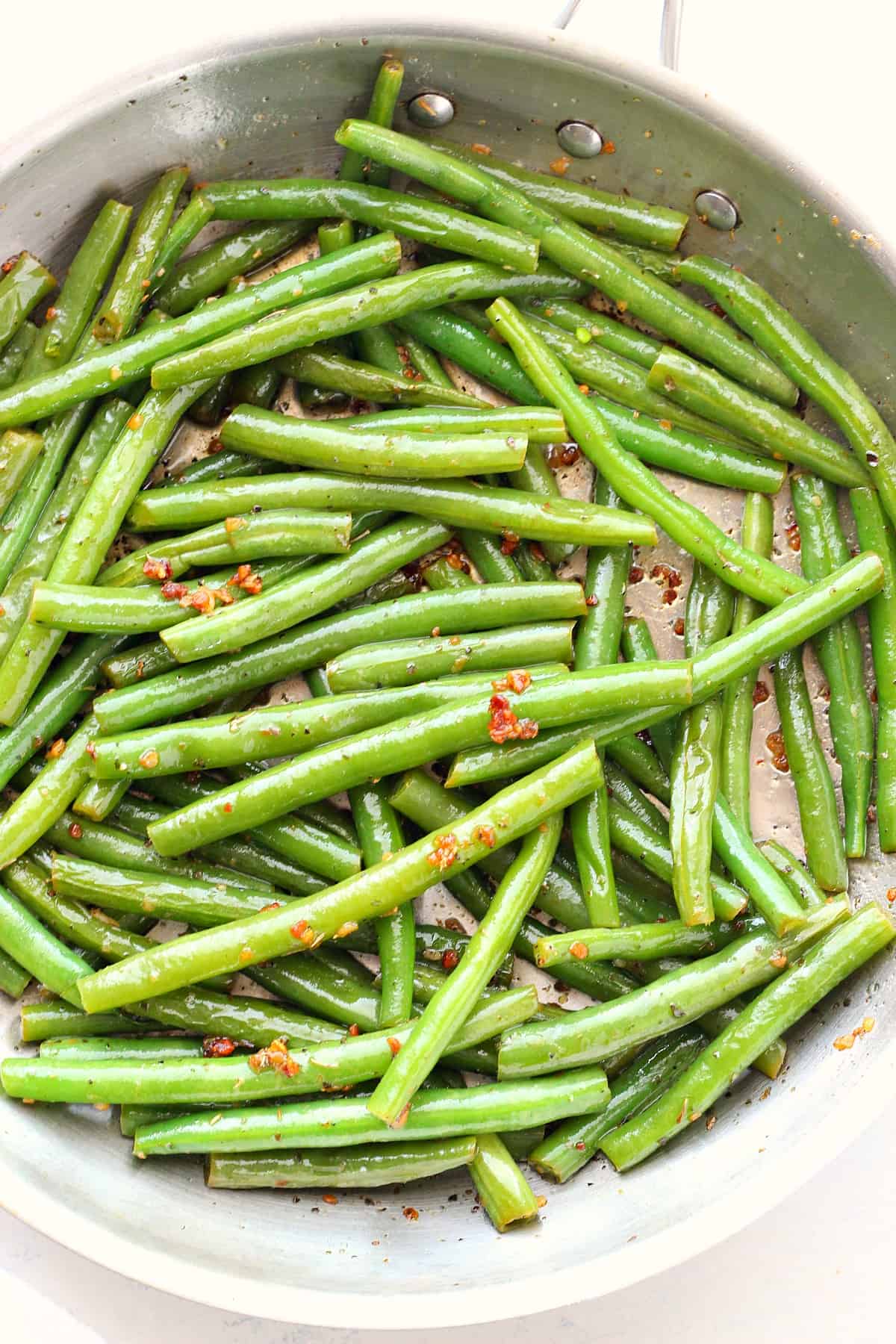 Green beans are one of the most affordable yet underrated vegetables. We are all used to buying them in a can and heating up. Let me tell you how to make a delicious side dish with FRESH green beans in minutes! This recipe shows you can enjoy fresh green beans and ditch the canned stuff. Just like I did in my Green Bean Casserole from scratch. All you need is one skillet and a few ingredients you most likely have on hand already.
TIP: Fresh green beans do not have a long shelf life so I recommend cooking them as soon as you buy them.