Green Bean Casserole from Scratch – the healthiest way to make this creamy and delicious traditional dish. Made with fresh green beans and no cans of cream of soup!
Pair this delicious casserole with Slow Cooker Stuffing and Instant Pot Turkey Breast for a wonderful holiday meal.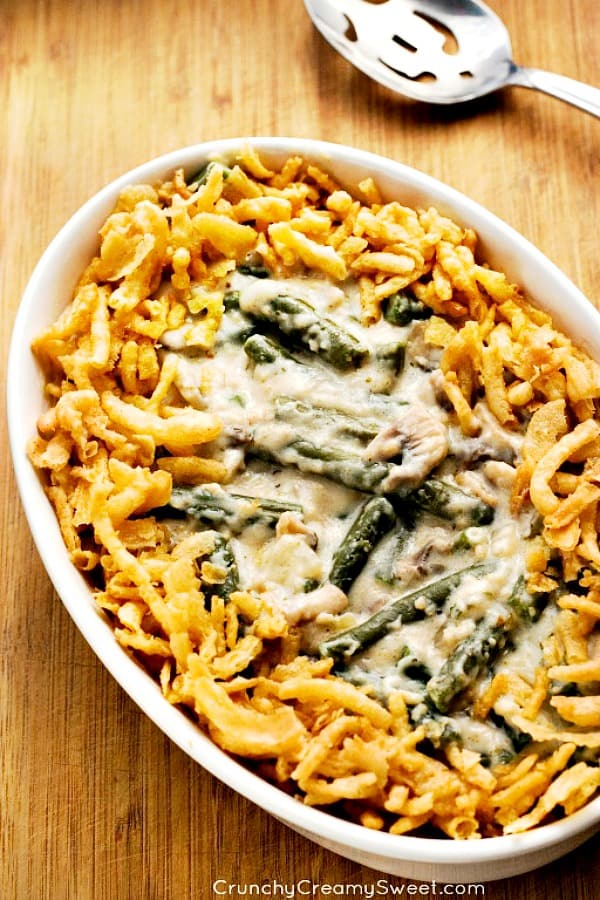 Best Green Bean Casserole Ever
This is our second side dish from our Family Day dinner. It's a classic but made from scratch, meaning no cans of cream of mushroom soup or canned beans here. It's really easy to make this dish from scratch and I highly recommend it. You can control the flavors and feel good knowing what's in it.