Instant Pot Soup Recipes - a collection of easy, comforting and delicious soups made in your pressure cooker!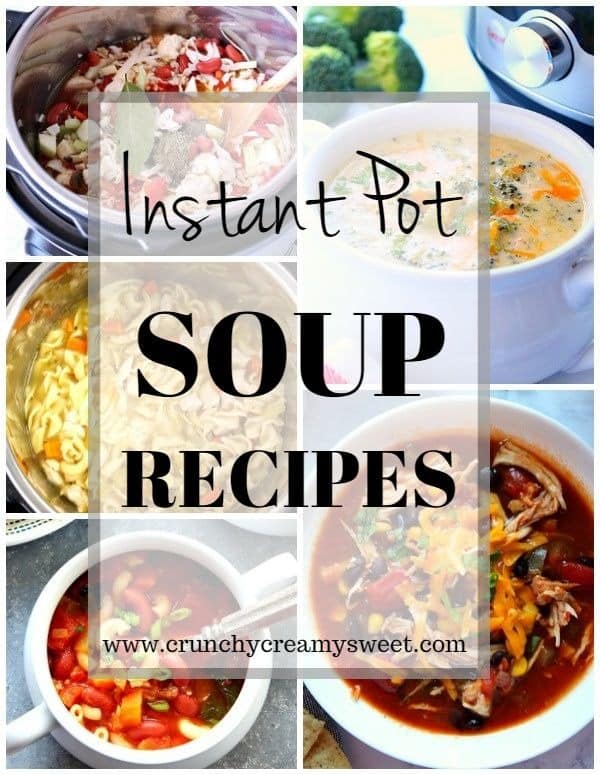 One of the most common dishes made in the Instant Pot is definitely soup! It's also one of the easiest since all you need to do is throw everything together and let the pressure cooker do its magic. It even has a button with a setting for soup!
Here is my collection of easy recipes for those days when you are craving a big bowl of soup to warm your soul.
INSTANT POT SOUP RECIPES:
Instant Pot Chicken Noodle Soup - the fastest and easiest way to make a big pot of chicken noodle soup! Perfect for the cold and flu season! Readers who made it recommend doubling the recipe to have leftovers for the next day.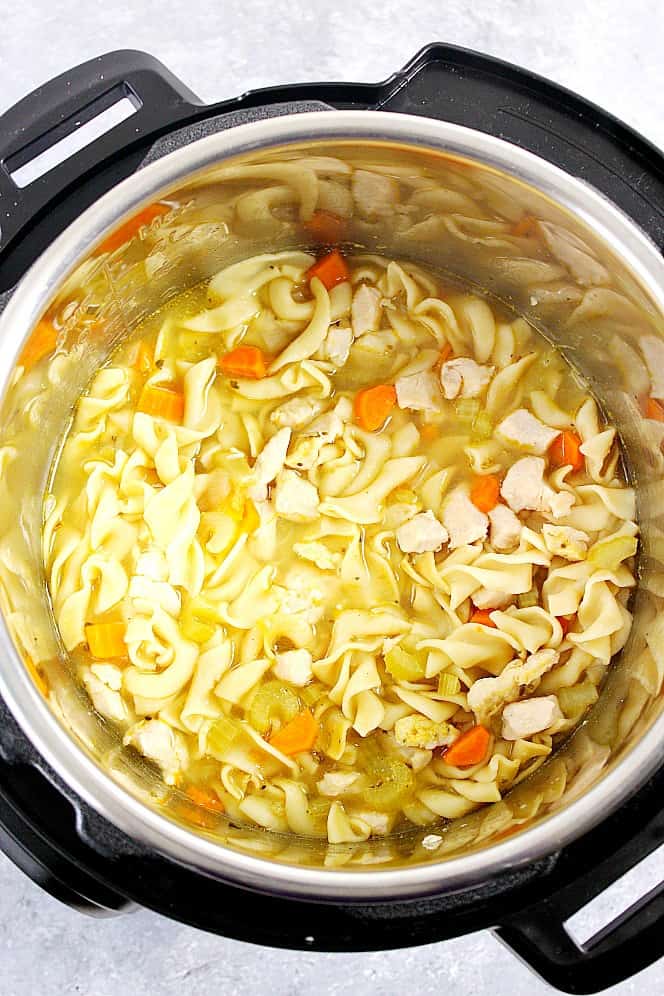 2. Instant Pot Chicken Tortilla Soup - healthy and easy soup with black beans, diced tomatoes, corn and chicken. Searing chicken rubbed with spice intensifies the flavor. Learn how to freeze this soup and also make it cheesy and creamy! There is no lack of flavor in this soup. Don't forget shredded cheese and tortilla chips for toppings.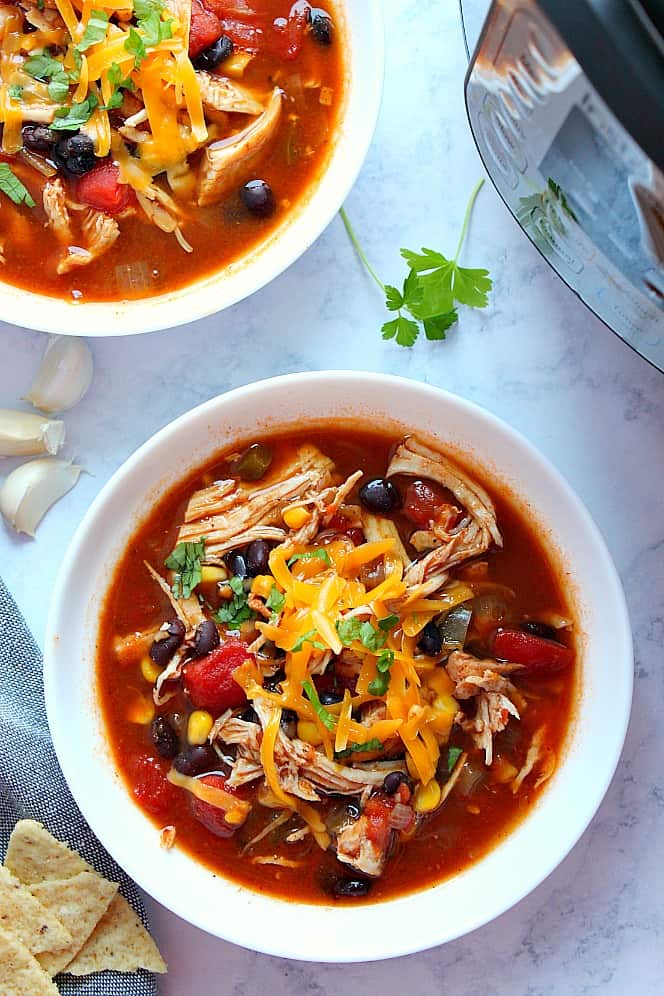 3. Instant Pot Weight Loss Vegetable Soup - hearty and filling vegetable soup made in electric pressure cooker. Helps to detox and lose weight. Doesn't matter if you are trying to lose weight or not, this soup is packed with veggies and oh so good for you!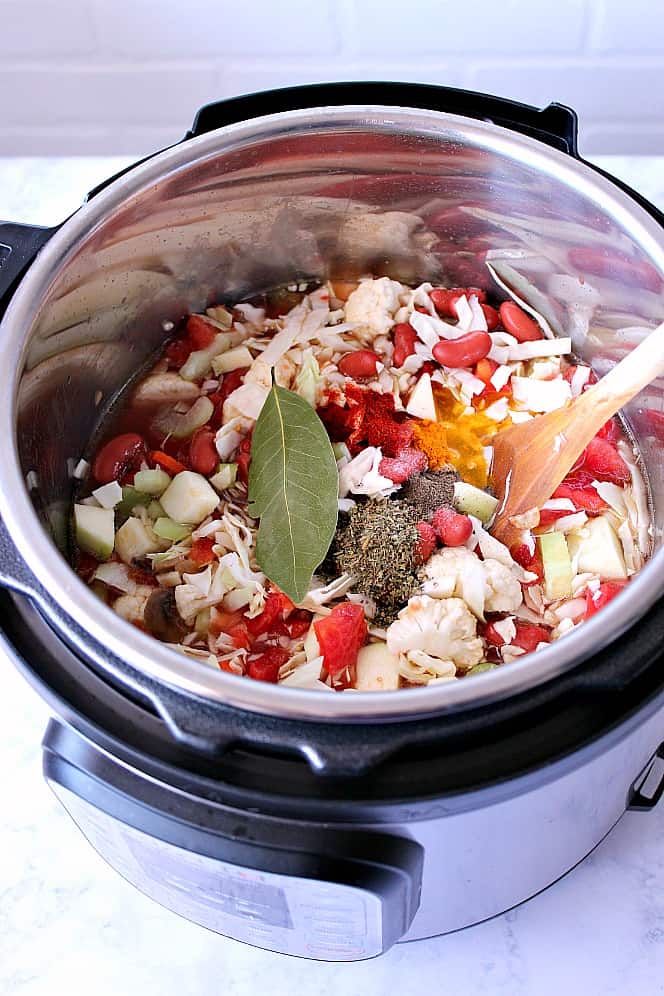 4. Instant Pot Broccoli Cheddar Soup - creamy and delicious veggie-packed soup with cheese. Popular restaurant copycat made right in your pressure cooker! You won't believe how easy this soup is to make!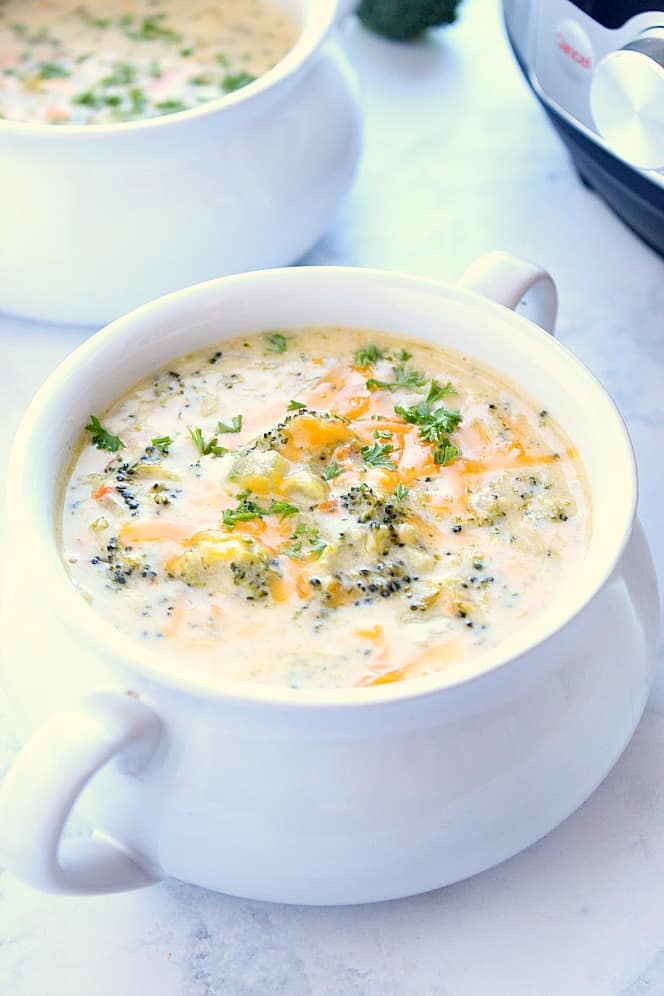 5. Instant Pot Corn Chowder with Bacon - this rich and creamy chowder is packed with fresh corn, potatoes and crispy bacon. Pure comfort food in a bowl!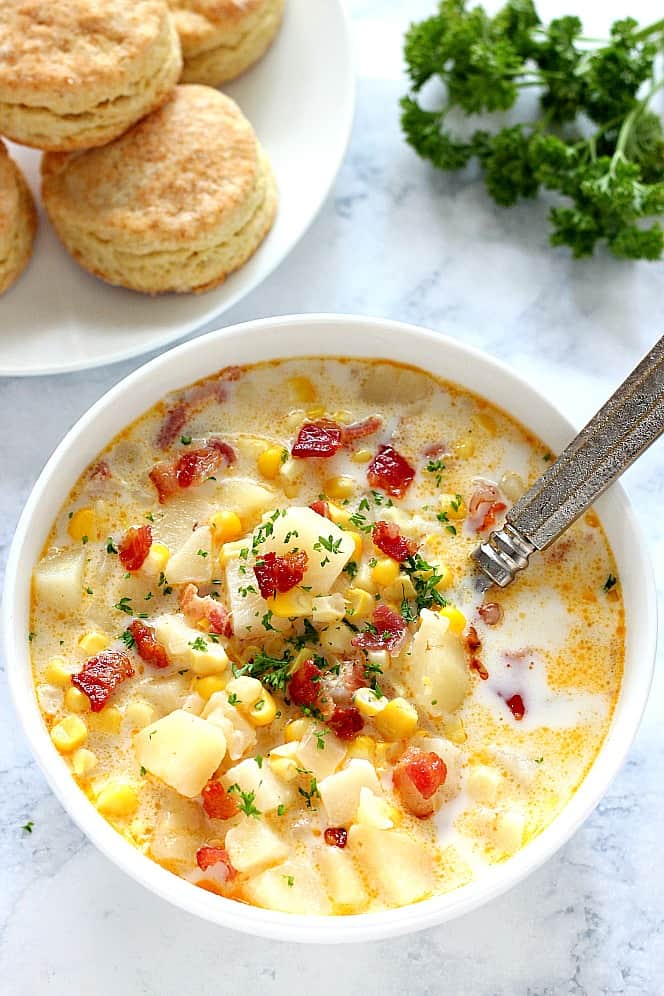 6. Instant Pot Minestrone Soup - easy vegetable soup cooked in just a few minutes in pressure cooker. Hearty and filling and perfect served with crusty bread. So much better than the restaurant kind!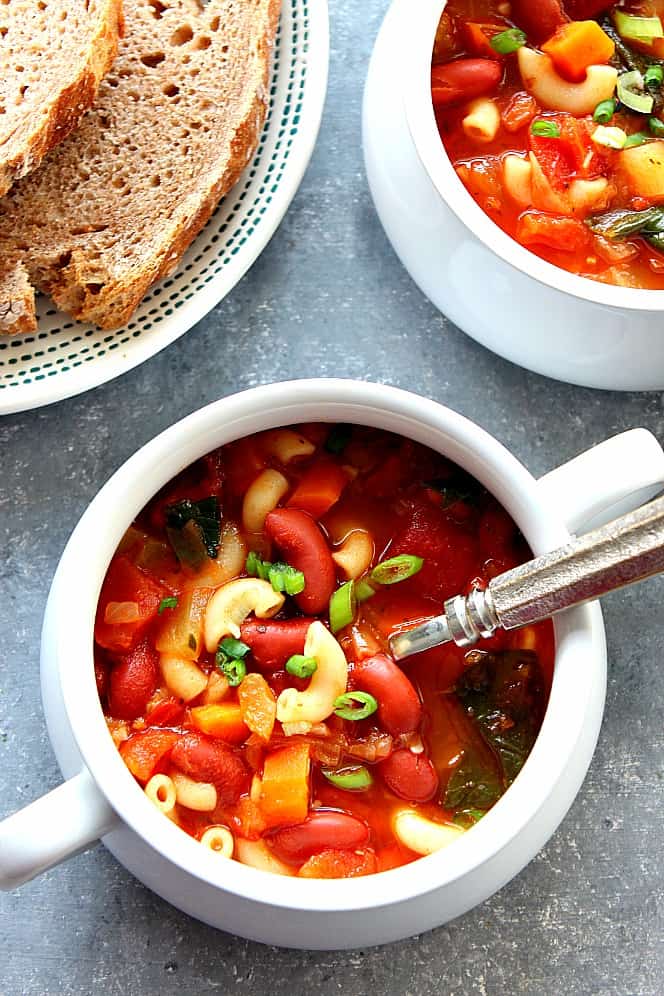 7. Instant Pot Beef Chili - rich and flavorful beef and bean chili that's made in pressure cooker! Tastes as if it was simmering on your stove all day. Everyone should have a good chili recipe on hand!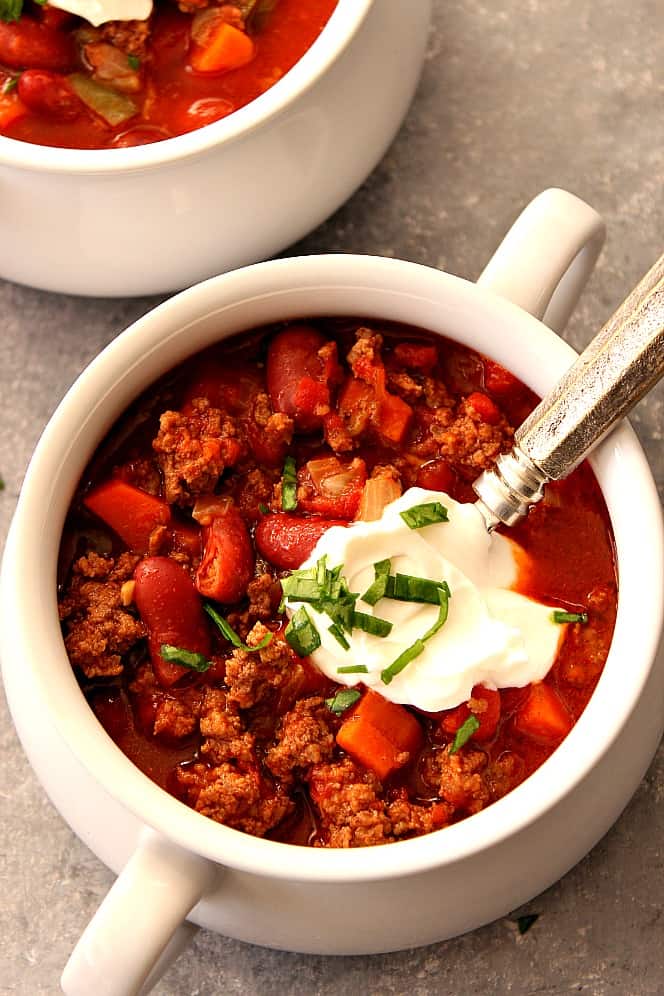 8. Instant Pot Chicken and Rice Soup - quick and easy soup with chicken, rice and vegetables, that cooks in 4 minutes. One of the easiest and healthy soups you can make in your pressure cooker.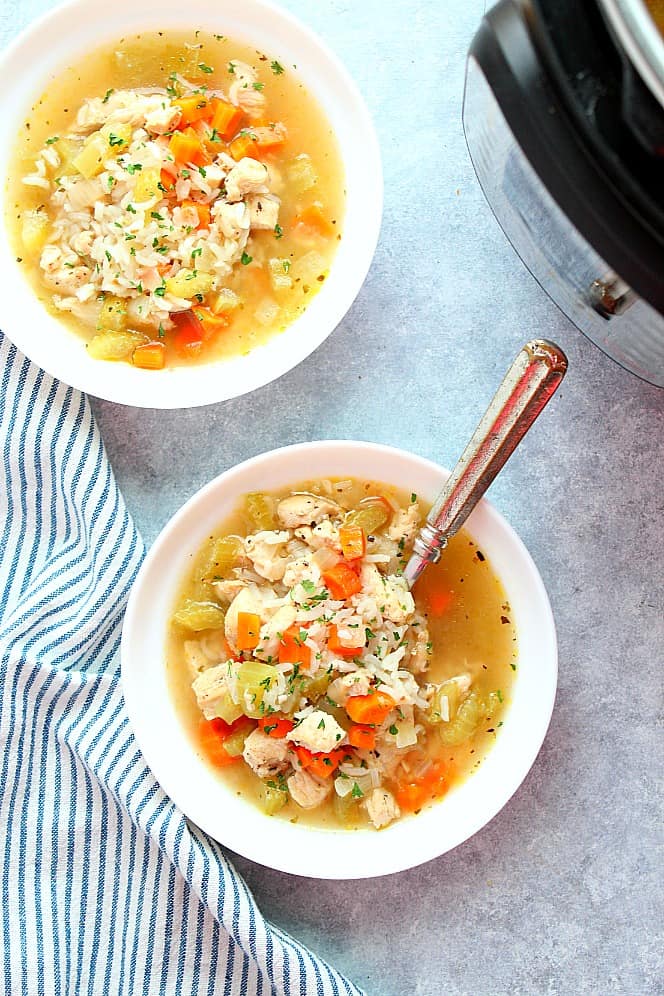 9. Instant Pot Potato Soup - creamy and delicious potato soup topped with cheddar and bacon.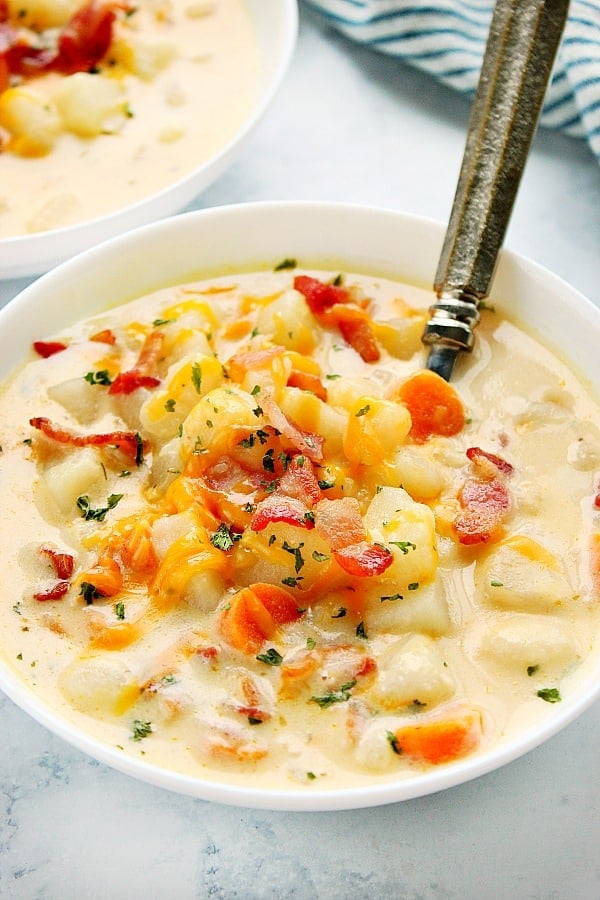 10. Instant Pot Hamburger Soup - hearty soup with ground meat, veggies, beef stock and crushed tomatoes.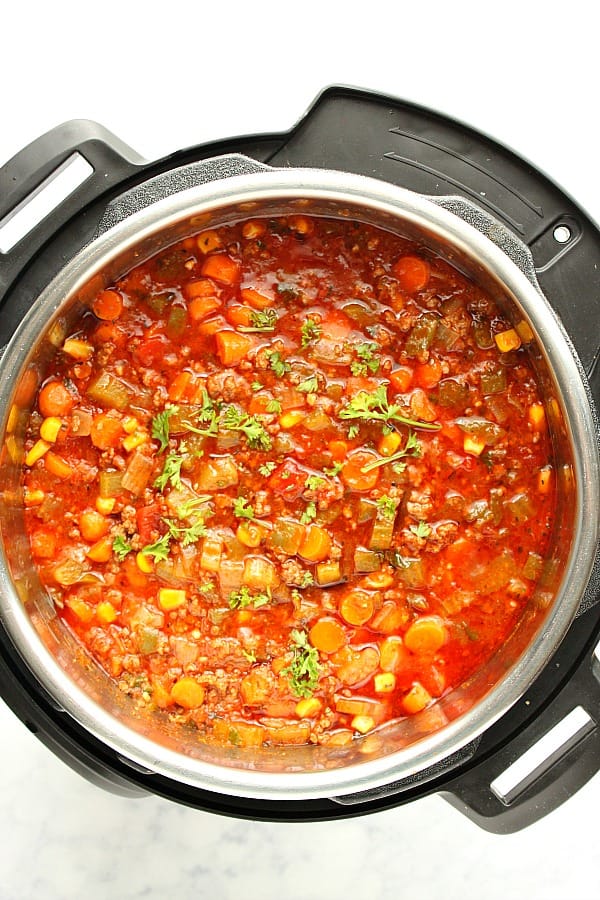 If you like this recipe and make it, snap a photo and share it on INSTAGRAM! Tag me @crunchycreamysweet so I can check it out and leave a comment! 😀

To learn more about the Instant Pot, check out my Guide for Beginners. If you experienced the "burn" message while using your IP, check out my Instant Pot Burn Message post to learn how to fix the issue and prevent it in the first place.