Easy Cheesy Garlic Bread – perfect to go with pasta dishes or soups! So easy and so good, you won't be able to stop eating it!
For original post click Here!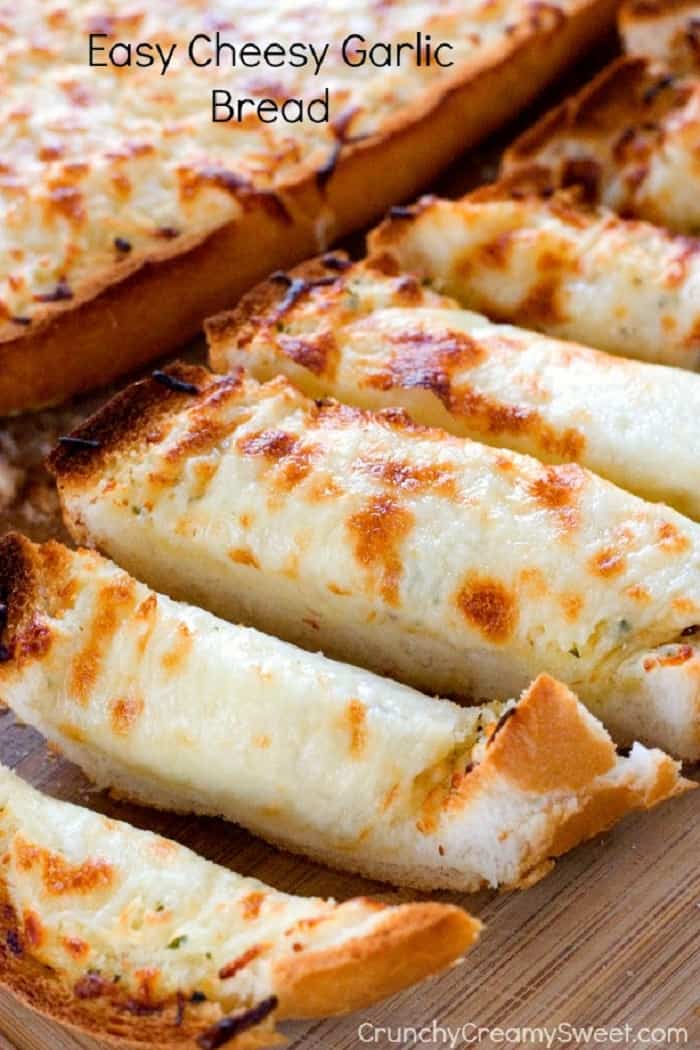 Related Recipes:
Italian Chicken Cheesy Bread - turn cheesy bread into a meal with chicken, sauce and fresh tomatoes!
Philly Cheese Steak Cheesy Bread - your favorite sandwich in a cheesy bread form! Each slice is absolutely delicious!
Easy Cheesy Pull Apart Bread - party appetizer at it's best! Cheesy and crispy!
Jalapeno Popper Cheesy Bread - cheesy bread with a topping that tastes like jalapeno popper! Creamy and spicy!
Breakfast Omelet Cheesy Bread - cheesy garlic bread for breakfast! Loaded with scrambled eggs, bacon and cheese!
Easy Pizza Bread - no pizza dough, no problem! Use cheesy garlic bread to make this family favorite!