Lemon White Chocolate Chip Cookies Recipe – soft and chewy cookies with lemon zest and white chocolate. Sweet and tangy and so easy to make!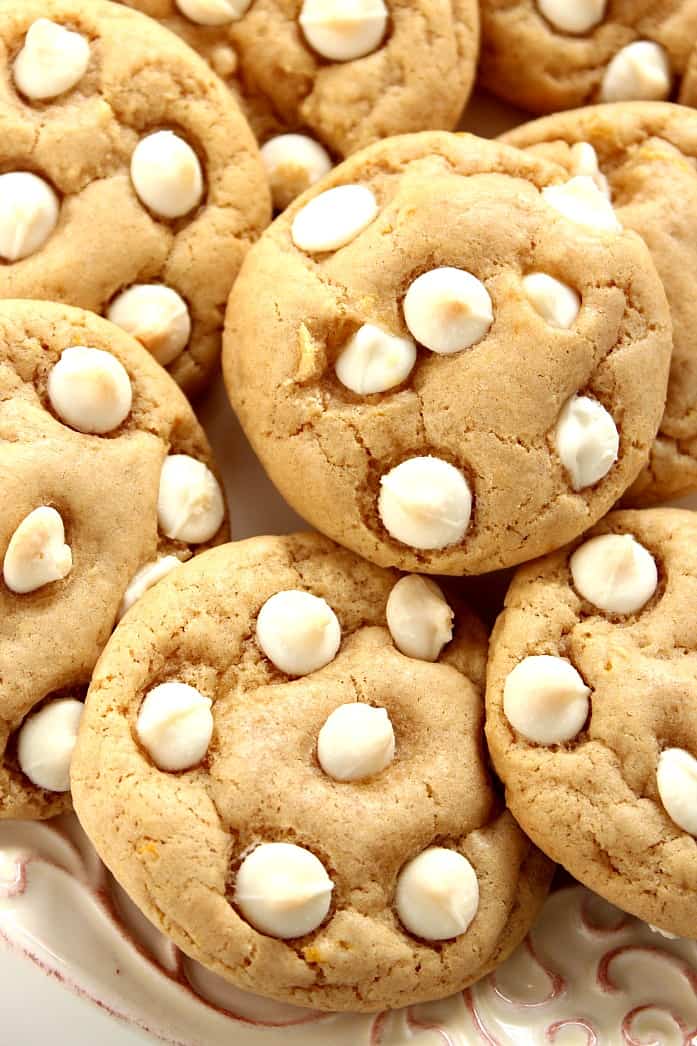 To me, every season has it's scent. Summer smells like peaches, fall smells like cinnamon and winter smells like pine trees. Spring to me definitely has a scent of lemon. Freshly grated lemon zest is my favorite this time of year. I love adding it to my baking projects or simple pasta dishes. Few days ago I added it to my favorite roasted potatoes, then sliced the lemon and placed it over chicken right before baking. So good!
Today, I am sharing our favorite Spring cookie: Lemon White Chocolate Chip Cookies. Soft, chewy, tangy and sweet.
[Read more…] about Lemon White Chocolate Chip Cookies Recipe