This easy Shrimp Stir Fry recipe is made with fresh shrimp, veggie mix and stir fry sauce, all done in 15 minutes. Perfect dinner for busy weeknights!
Serve it with rice or noodles. This dish is quick and easy like my Easy Sesame Chicken or the Orange Chicken.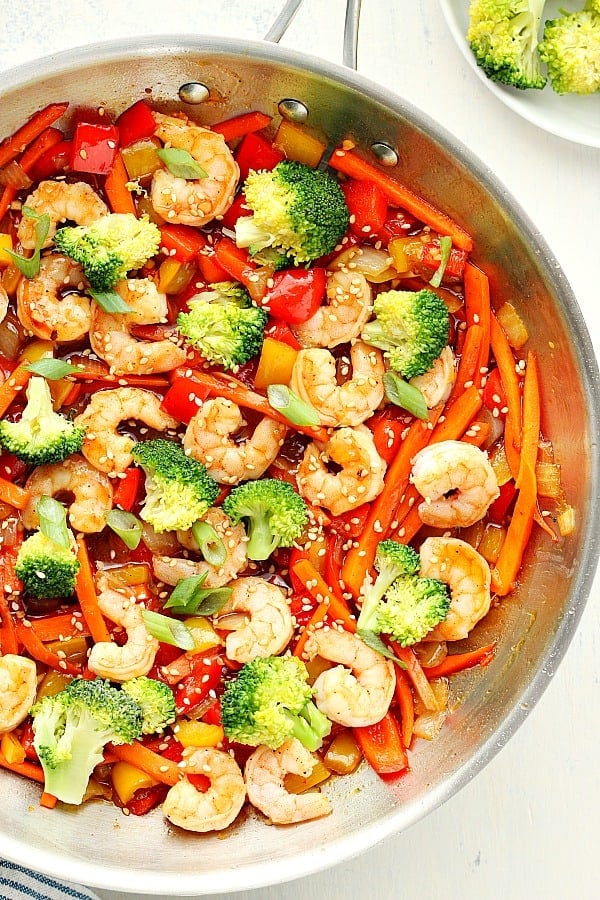 One of the easiest dinners you can make it hands down stir fry. It's so versatile and it all cooks in just one pan. This recipe calls for fresh shrimp and a colorful mix of vegetables. Everything is bound together with a super simple stir fry sauce. Dinner is done and on the table in 15 minutes!