Make this Apple Pie Filling from scratch with just a few ingredients, on the stovetop. This recipe is quick and easy and makes the best homemade pie filling!
Use this filling to make an Apple Dump Cake or use it as a topping on Caramel Apple Cheesecake. It's also a delicious ice cream topping!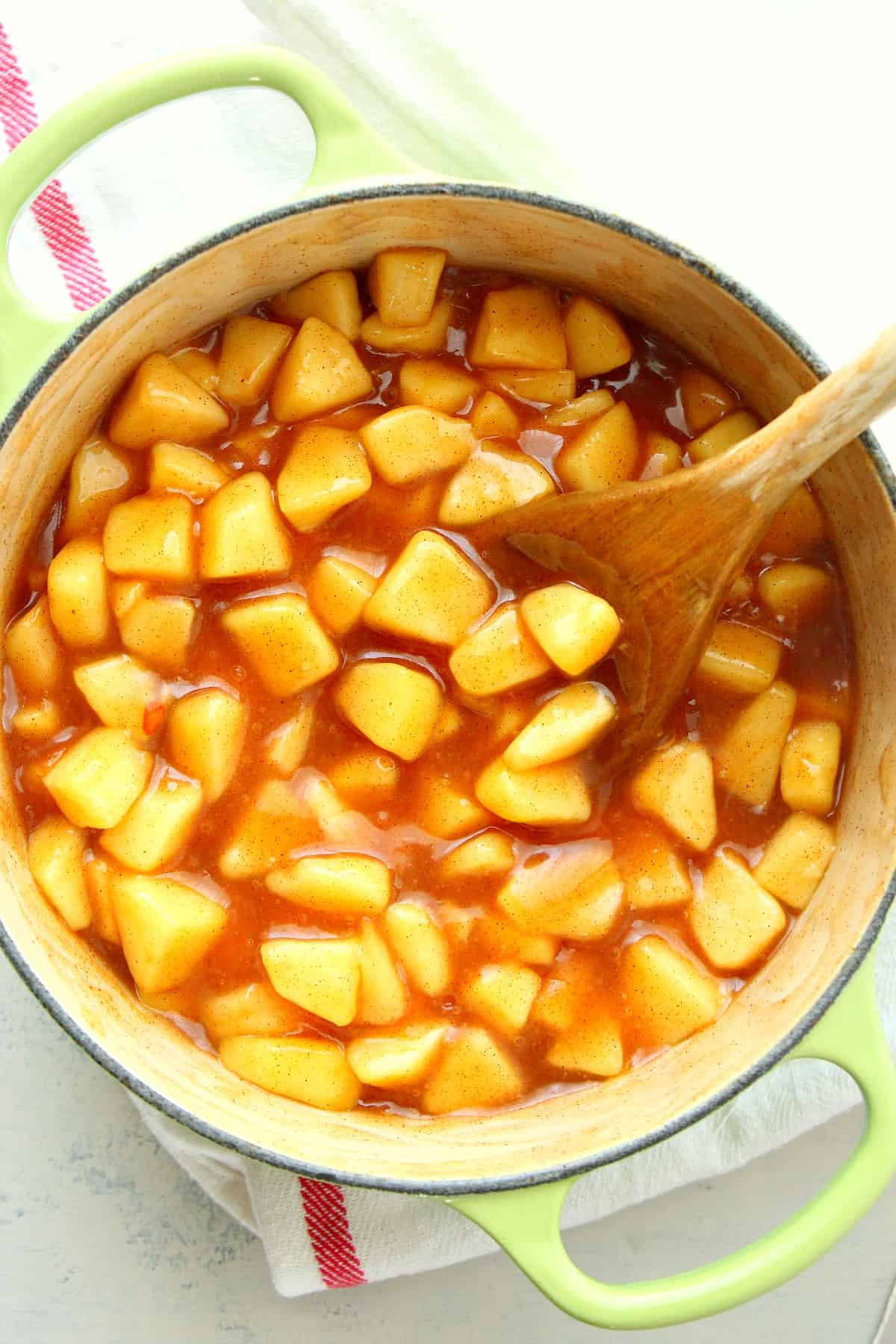 In the effort to eliminate any premade, canned products in my kitchen, I switched to homemade pie fillings. I am very happy with the results! This Apple Pie Filling made from scratch with just a few ingredients and pretty much any apples (especially the ones that have bruises or imperfections) is my favorite. Cut them into slices or chunks and simmer in sugar mixture. It's done in no time!
This filling is not just for a pie. You can use it for so many desserts. Check out my list below.