This Lemon Garlic Cauliflower Rice is made with just 4 ingredients! A perfect low-carb side dish that's bursting with flavor.
This is a great healthy option, just like my Mashed Cauliflower or the Cauliflower Fried Rice. You can use my homemade Cauliflower Rice or store-bought frozen rice.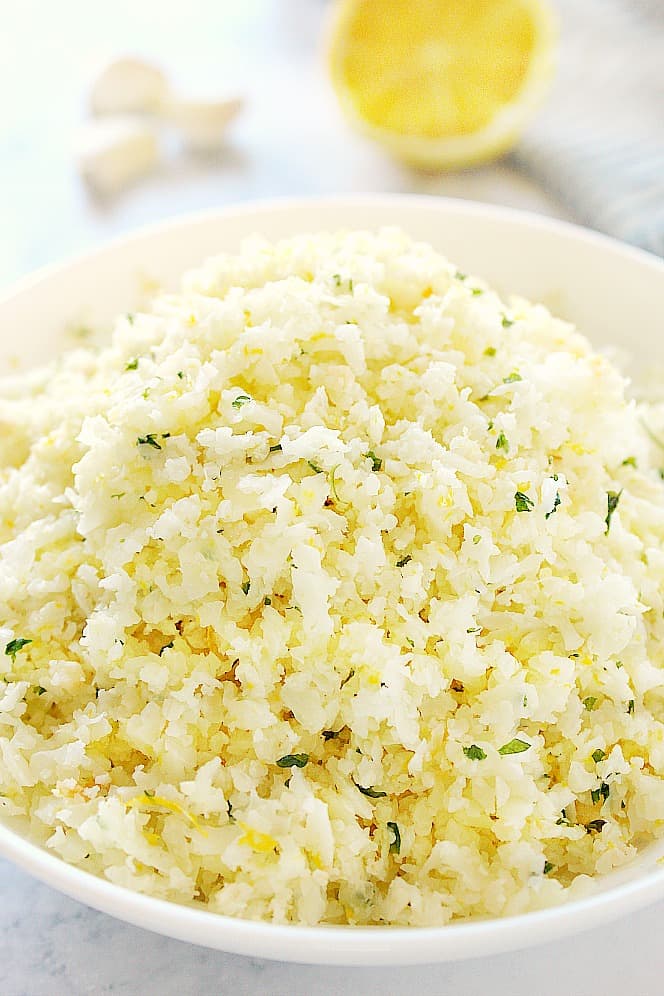 LEMON GARLIC CAULIFLOWER RICE
One of my favorite dishes to make with cauliflower is to turn it into rice. Now, you can easily buy it frozen in stores. Either way, it's a great low-carb grain-free option instead of rice. It cooks faster, it's delicious and you can easily add flavor to it, depending on the dish you are making. I used lemon zest and garlic and it's bursting with flavors! You can serve it with any dish that calls for rice, add grilled vegetables or seafood for a light and healthy meal or use for meal prep.