These Homemade Fish Sticks are so easy to make! They are crunchy and delicious so you can forget the store-bought stuff! You only need 4 ingredients to make them.
Serve these with my homemade Tartar Sauce and devour.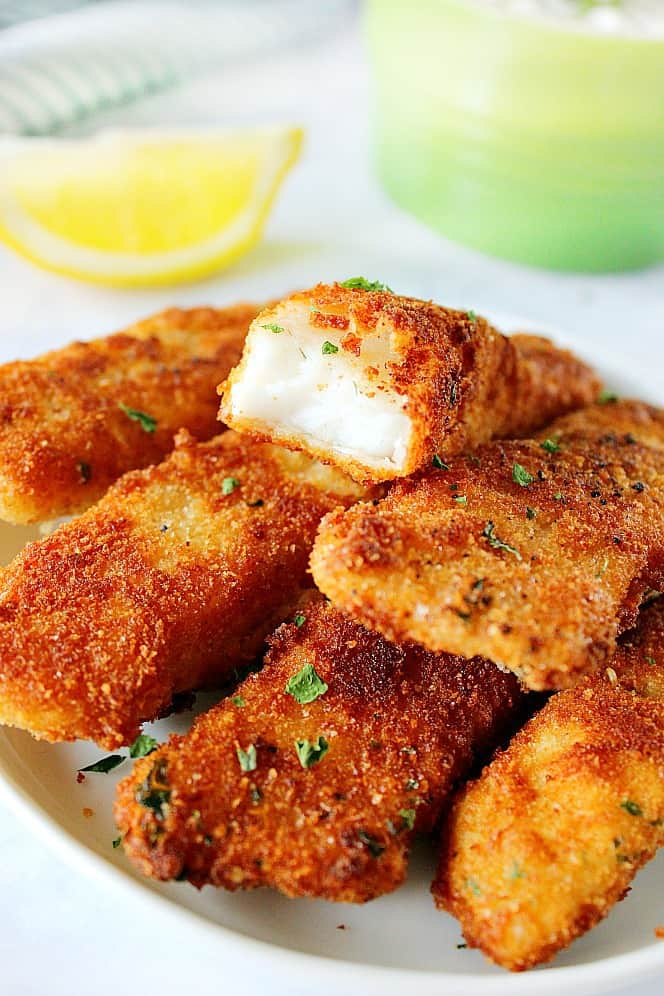 HOMEMADE FISH STICKS
Have you ever wondered how to make homemade fish sticks that are flaky on the inside and crispy on the outside? Look no more! My recipe is simple and makes the best fish sticks ever! Forget about the frozen stuff from the store, because you only need 4 ingredients to make these (plus seasoning). We love them with Tartar Sauce or served like my Air Fryer Chicken Nuggets, that our kids love.