2-Ingredient Pizza Dough Recipe – no yeast and no rising time make this pizza recipe the easiest ever. Top with your favorite toppings, bake and enjoy in under 30 minutes!
This recipe makes 2 large pizzas but you can easily divide it and make just one. I use a 12″ pizza pan and I am able to roll out the dough to easily fit it in.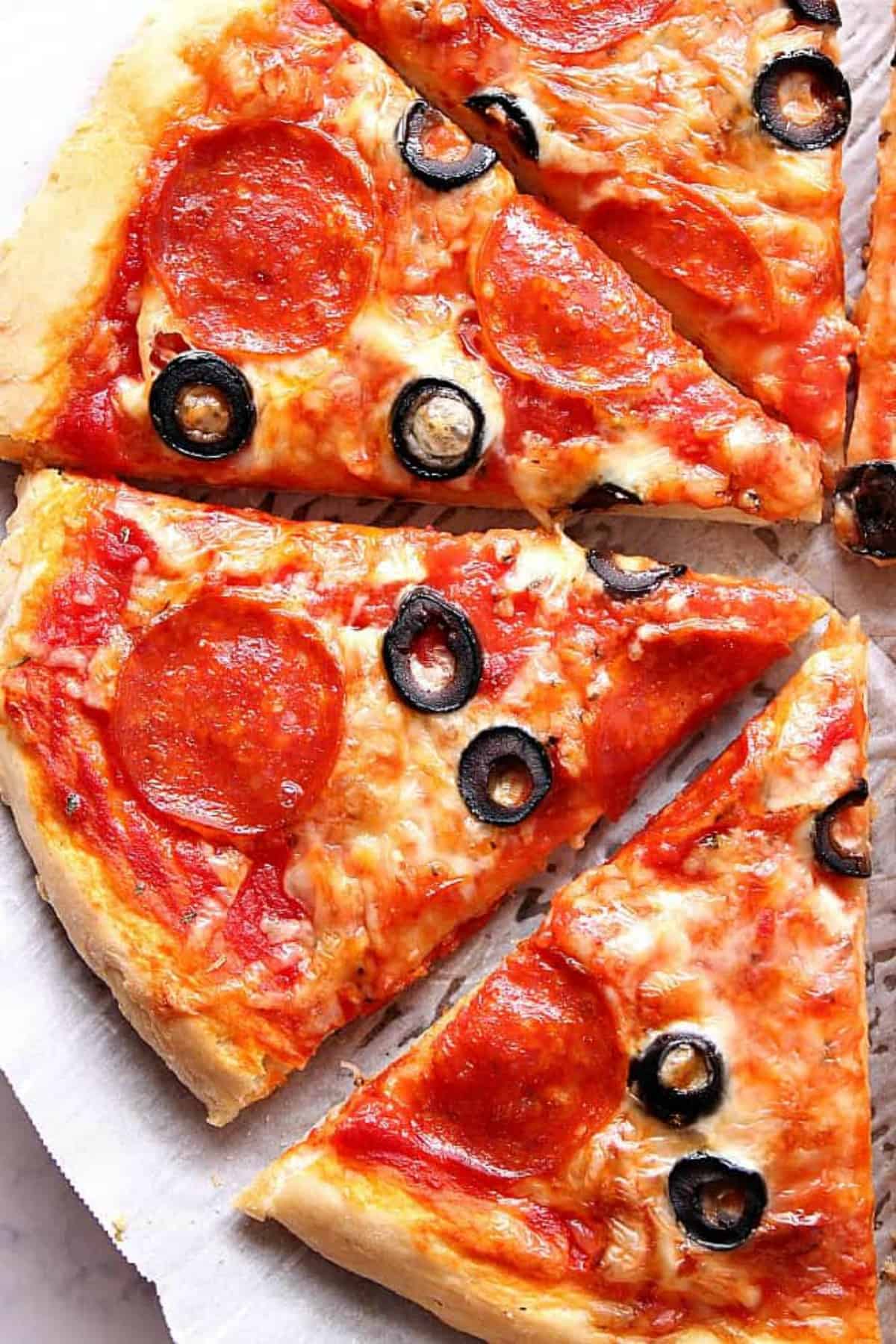 After the success of the 2-ingredient dough that can be used to make homemade flatbread (a delicious one at that!), I was excited to test it as a pizza dough. I make homemade pizza using my Hubby's recipe every Friday. I know my pizza dough and can whip it up in my sleep. I was very interested to see how this recipe would act as a pizza crust. I am so glad I did! This is the fastest pizza dough recipe ever! It's delicious topped simple pizza sauce, freshly grated cheese, pepperoni and whatever toppings we like.
If you are looking for a no-yeast, no-rising time pizza dough, you will LOVE this recipe! It is easy, and quick so you can have hot, cheesy pizza on the table under 30 minutes.