Vanilla Sugar Cookie Dough Ice Cream – super easy homemade ice cream with bits of vanilla sugar cookie dough stirred right in!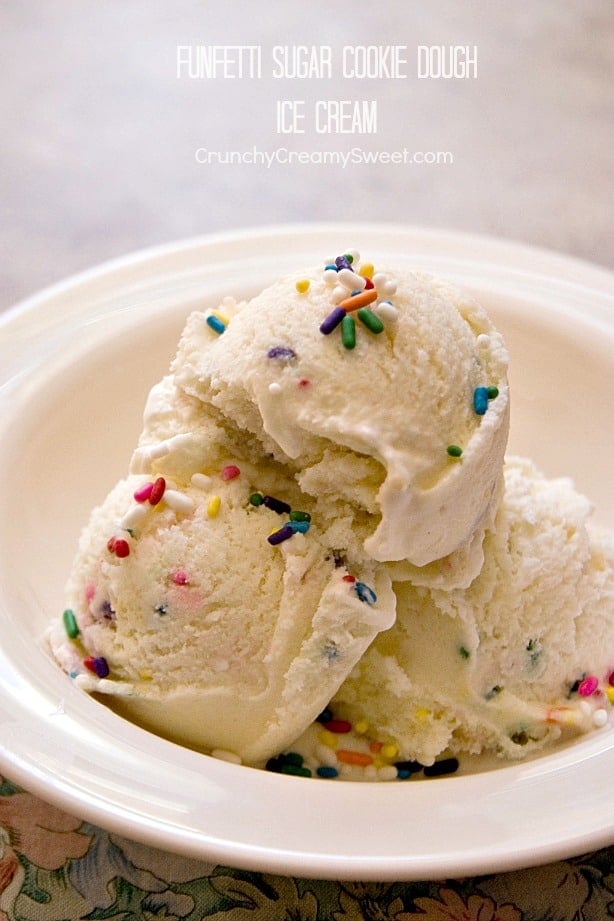 What does a baker do in summer? Except, going crazy because you are not supposed to turn the oven on. Even though you are craving that banana bread like crazy. And brownies. And muffins.
You make ice cream.
Fantastic vanilla ice cream that does not require cooking a custard because there are no eggs involved in this treat. I will keep my eggs for the bread and muffins.
Then you take that ice cream and stop yourself from spooning the whole thing right into your mouth, but instead you stir in bits of your favorite funfetti sugar cookie dough (that you can't bake) right in. And then you blog about it.
Because you love to share your crazy sweet treat ideas.
Because you love to spread a little bit of sweet deliciousness into other people's lives.
[Read more…] about Vanilla Sugar Cookie Dough Ice Cream and Ice Cream Maker Giveaway!