Snickerdoodle Scones - perfectly tender and sweet scones with cinnamon chips and cinnamon sugar topping.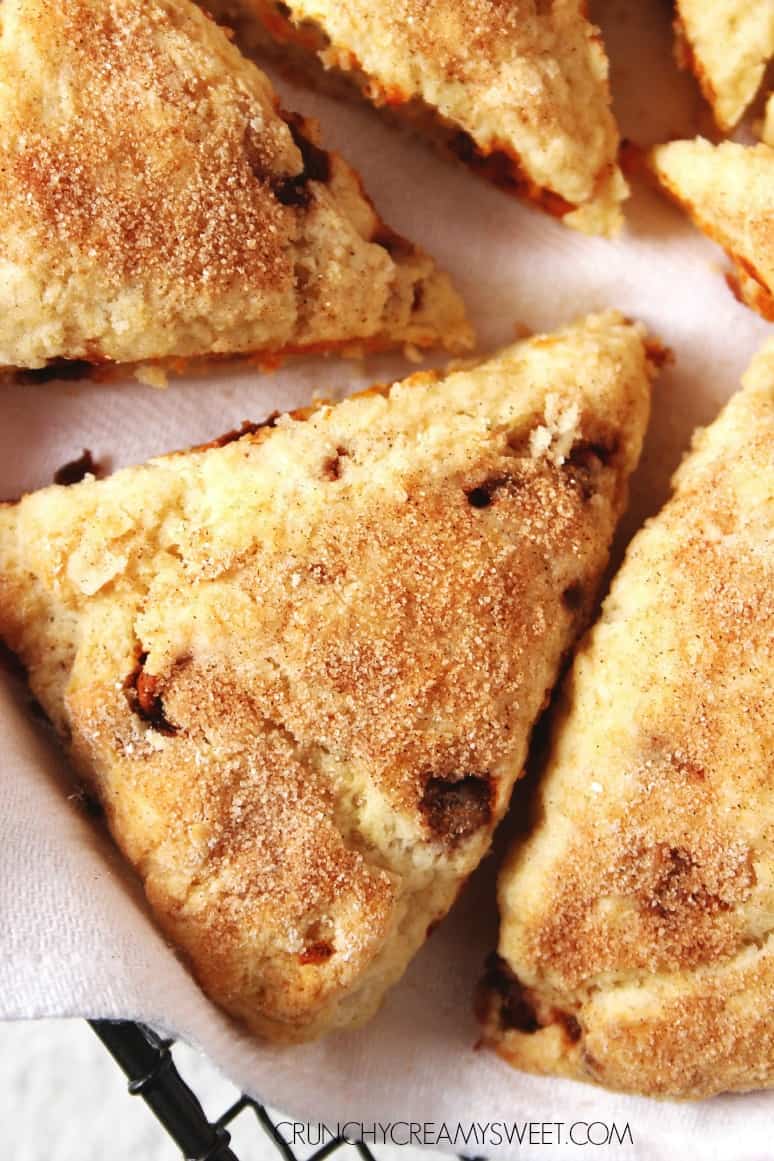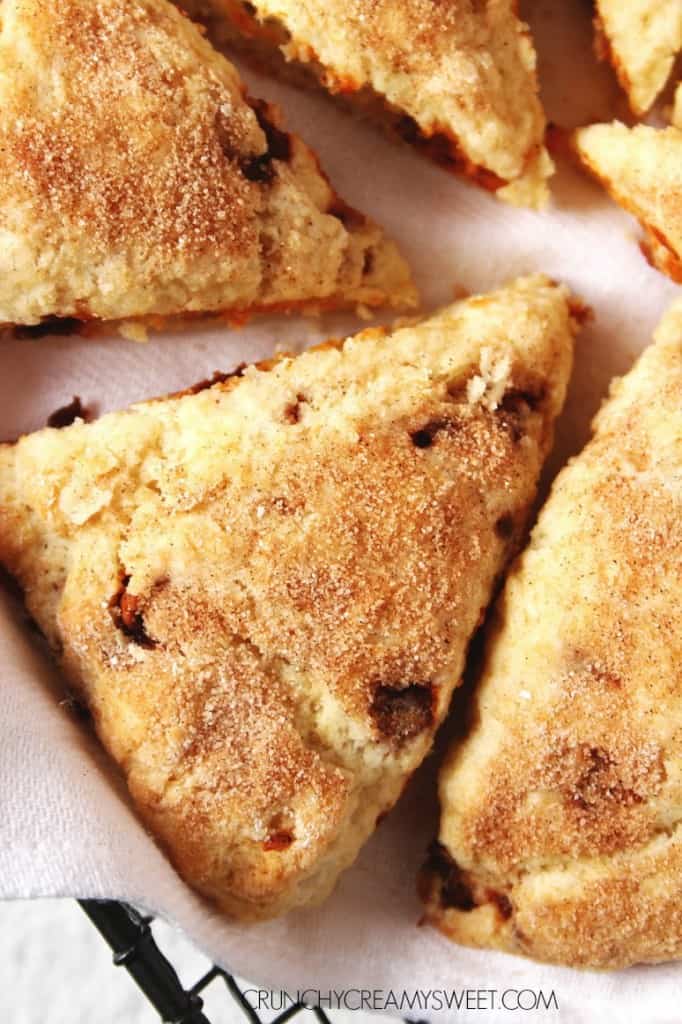 Every time my Hubby sees me mixing cinnamon with sugar he smiles and says: "Snickerdoodles?" It's because it's his favorite cookie (aside from the classic chocolate chip). And usually he is right. Except for last week, when I was trying to figure out what to do with the ever so rare (at least in my store) Hershey's Cinnamon Chips. I could eat them by a handful but I knew I wanted to use them in a recipe.
And I got a brilliant idea.
Enter Snickerdoodle Scones.
Because spring time is almost here (doesn't matter what my weather app says) and that means brunch time is here too! So naturally - scones!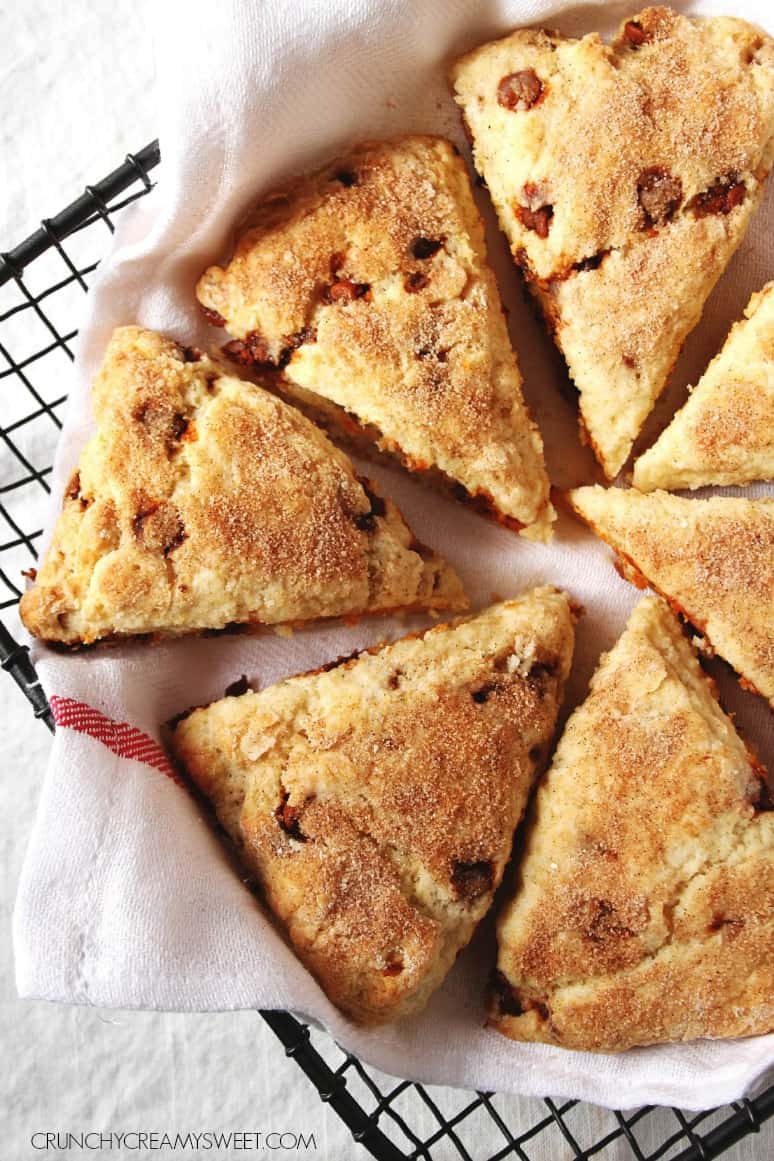 I've seen my blogging friends hit jackpots and find them in stores and use in some fabulous recipes. Being a fan of cinnamon treats, I was on a quest to find them. It was a long one but finally, I was able to get my hands on the famous cinnamon chips. Even if my Hubby didn't understand the excitement of my discovery (and hey, they were on sale!!), I knew they will eventually be baked into a fabulous treat.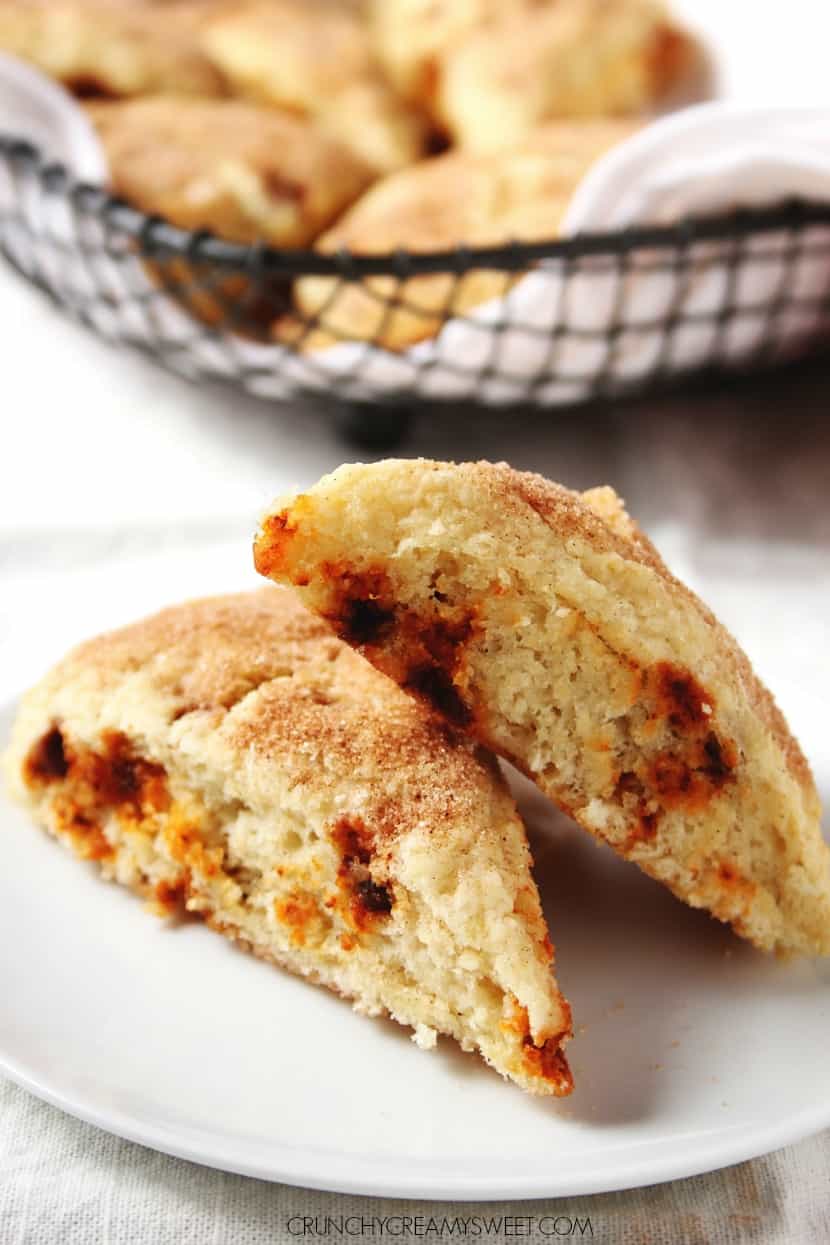 Being a huge fan of brunch and brunch food, I set out to make a sweet scone recipe that would be just perfect for this theme. And if you can't find the chips - don't fret! Just add 2 or 3 teaspoons of ground ciannmon to the flour when preparing the dough. Along with the cinnamon sugar topping you will still have a fantastic Snickerdoodle Scones!
These scones have a tender crumb (all thanks to my favorite buttermilk) and bake up quite high. There is a secret to that. After I have the dough ready, I divide it half. I flatten each piece into a thick (about ¾") disk, fold it in half, then in half again, flatten again and fold again. Then transfer the dough onto a prepared sheet and flatten into a ¾" thick dish. Cut the disk into 8 scones. Next, gently separate the scones, leaving about ½ inch between each. You may say it's not much. And yes, they will come together during baking. While still hot, run the knife through the seams again and let the scones cool completely. This let's the scones have a nice rise yet be easy to separate into pieces.

If you are a snickerdoodle cookie fan, or simply enjoy cinnamon treats, give these scones a try! Just one warning: they go really fast!!
Enjoy!
For condensed instructions and printable recipe, click HERE.
~~~~~~~~~~
Related Recipes:
Soft and Chewy Butterscotch Snickerdoodles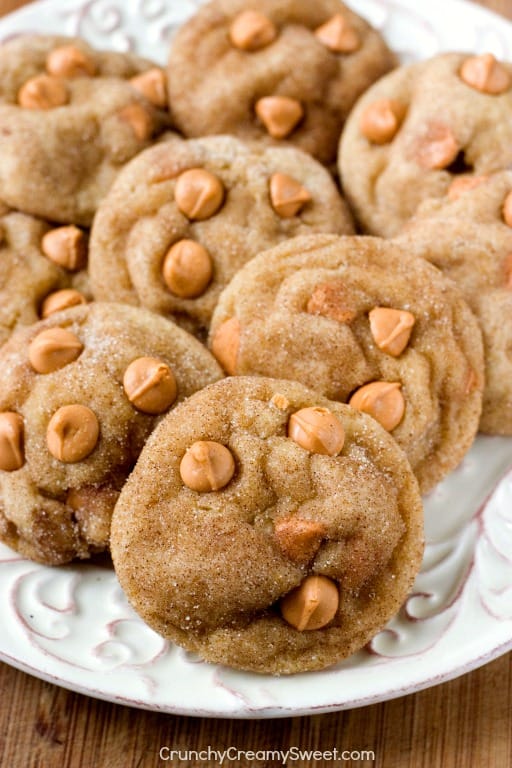 Cheesecake-filled Snickerdoodles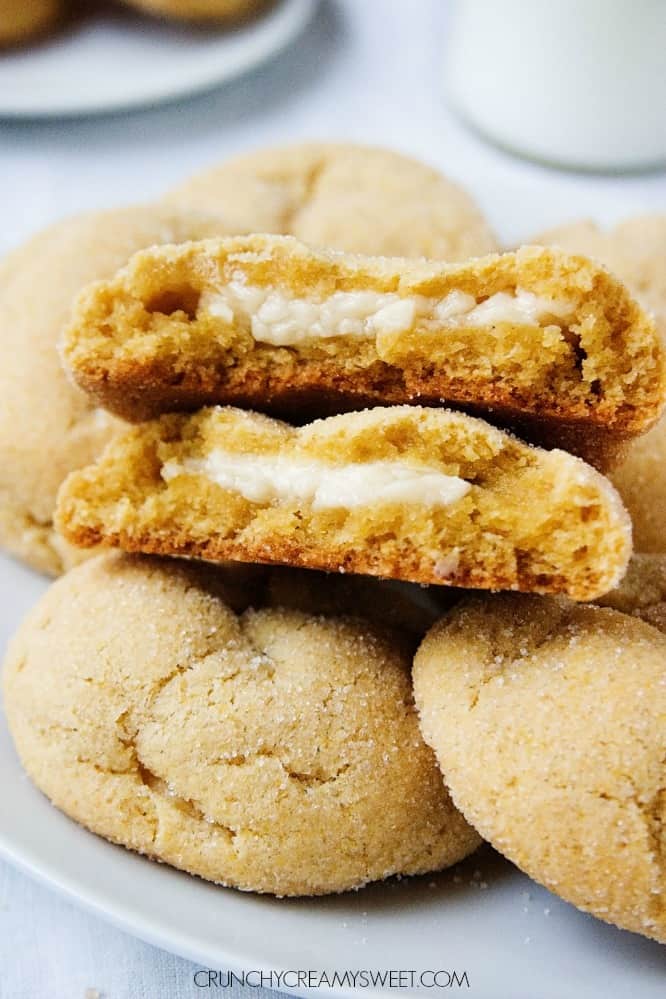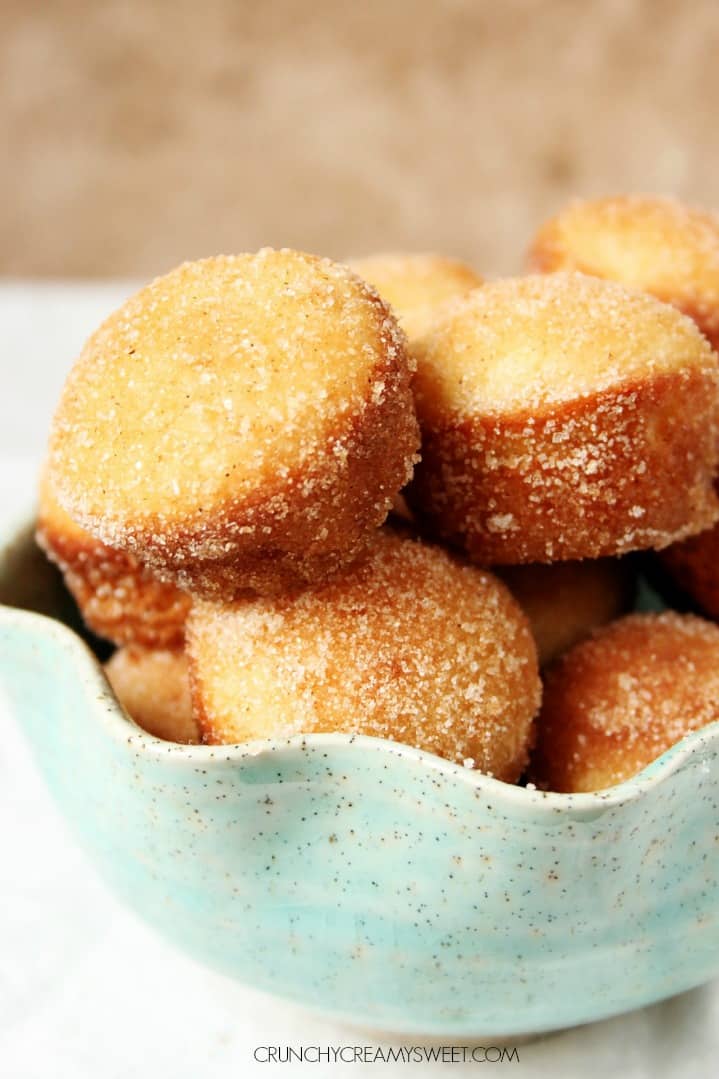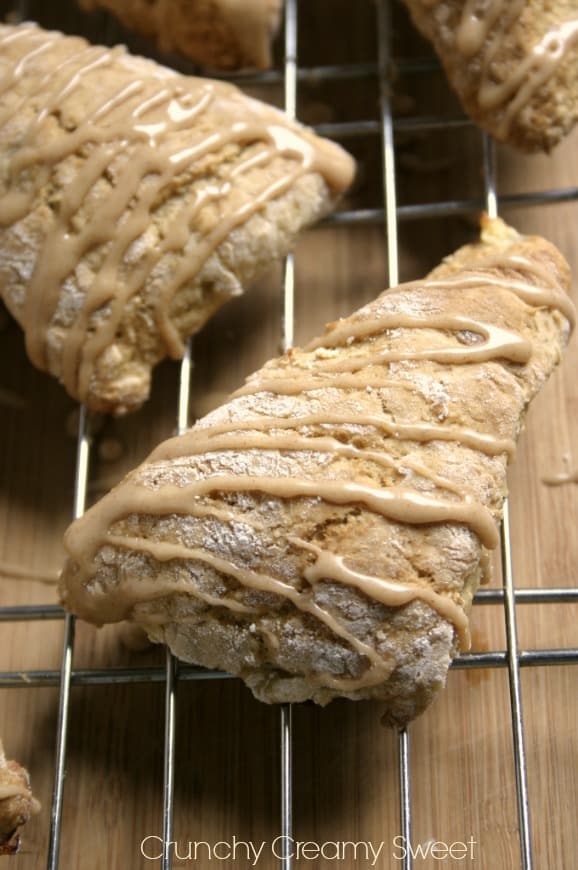 Brown Sugar Raisin Scones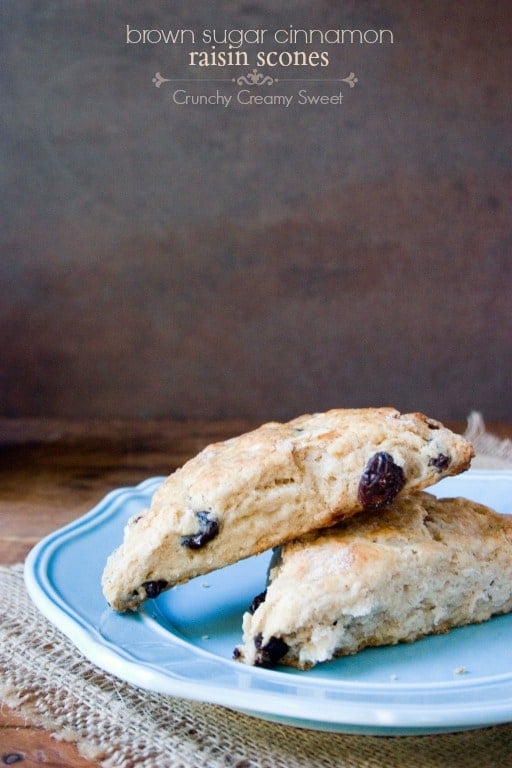 Oatmeal Raisin Scones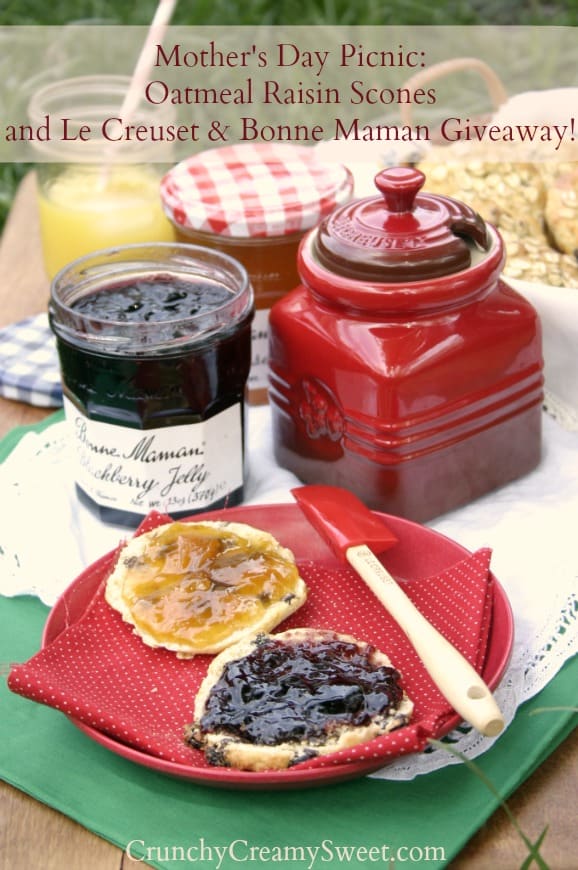 Recipes from other bloggers:
Snickerdoodle Bread from Averie Cooks
Snickerdoodle Muffins from RecipeGirl
Snickerdoodle Blondies from Six Sisters' Stuff
~~~~~~~~~~~
Follow crunchycreamysweet on Instagram and show us what recipes you are making from our blog! Use the hashtag #crunchycreamysweet! We would love to see what's happening in your kitchen!