One-Pot Creamy Mushroom Spinach Pasta with Beans – a super simple vegetarian dish that takes only 20 minutes to make cooks together in one pot! Great dinner idea for a busy weeknight!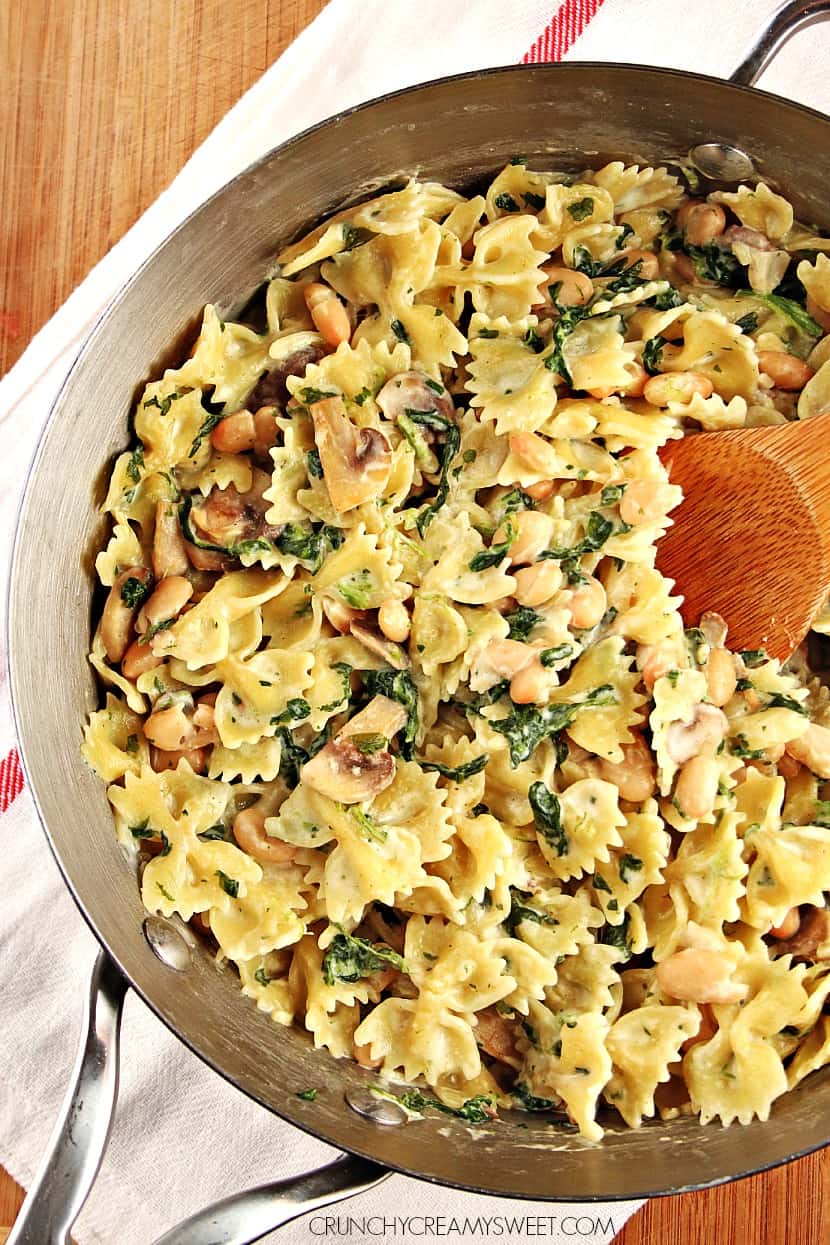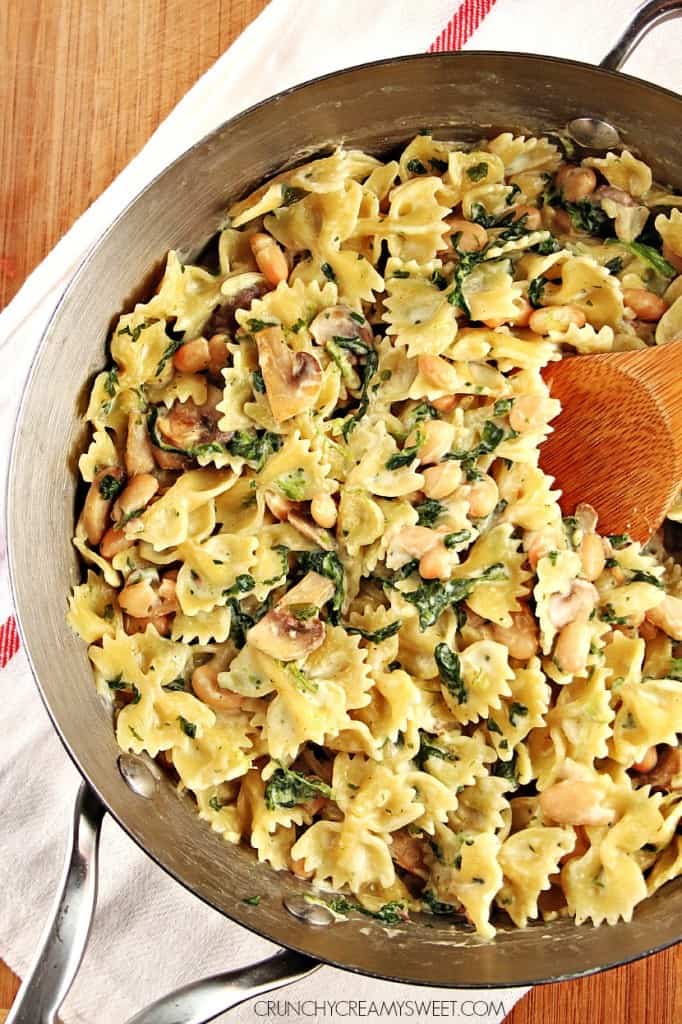 Meatless dinner never tasted better. Especially if it comes together in just 20 minutes and requires only one pan. Winner for any day of the week!
I have to say, I am crazy about this dish. It saved me on our busiest days lately. Creamy pasta that's packed with flavor is always a hit in our house. My Hubby and I loved creamy pasta since the days we have been dating. Our kids always clean plates when I use bow ties. Add sauteed mushrooms, spinach and beans and you have a delicious and filling dish on your dinner table.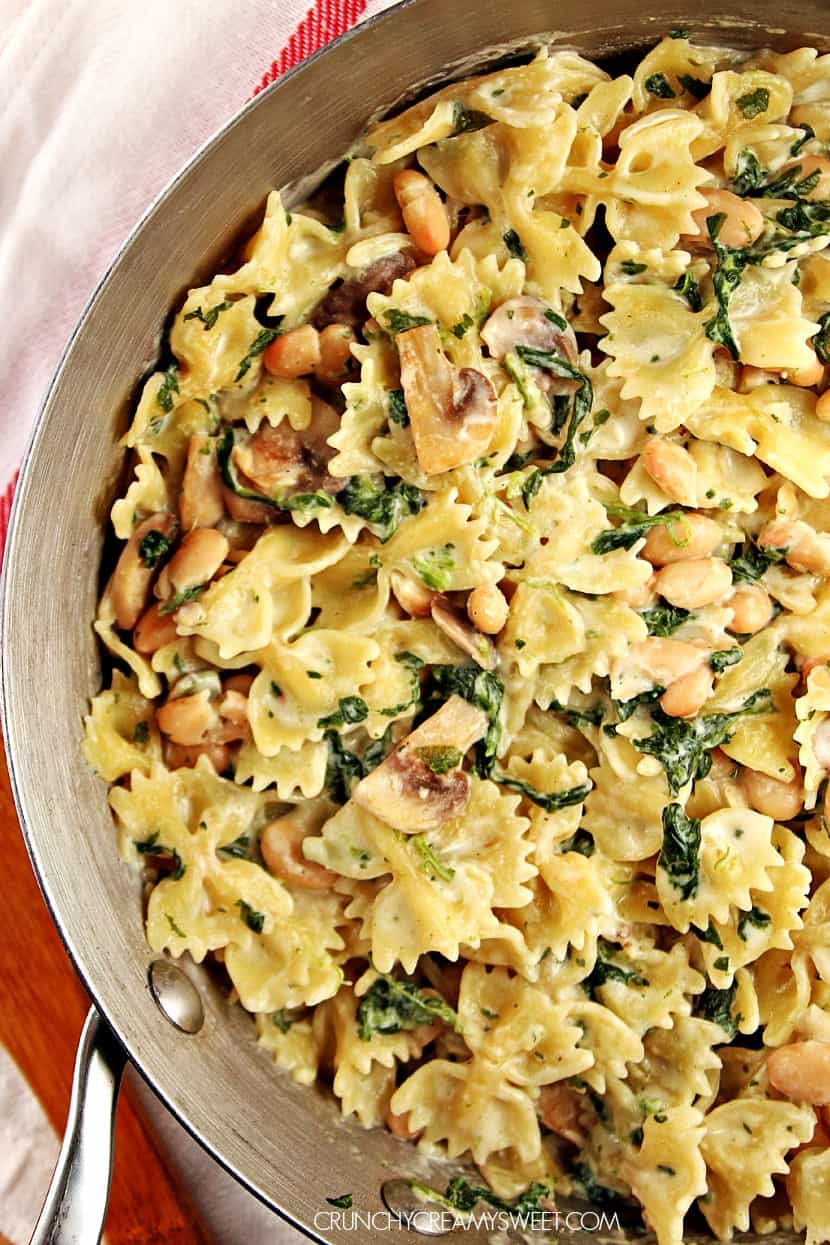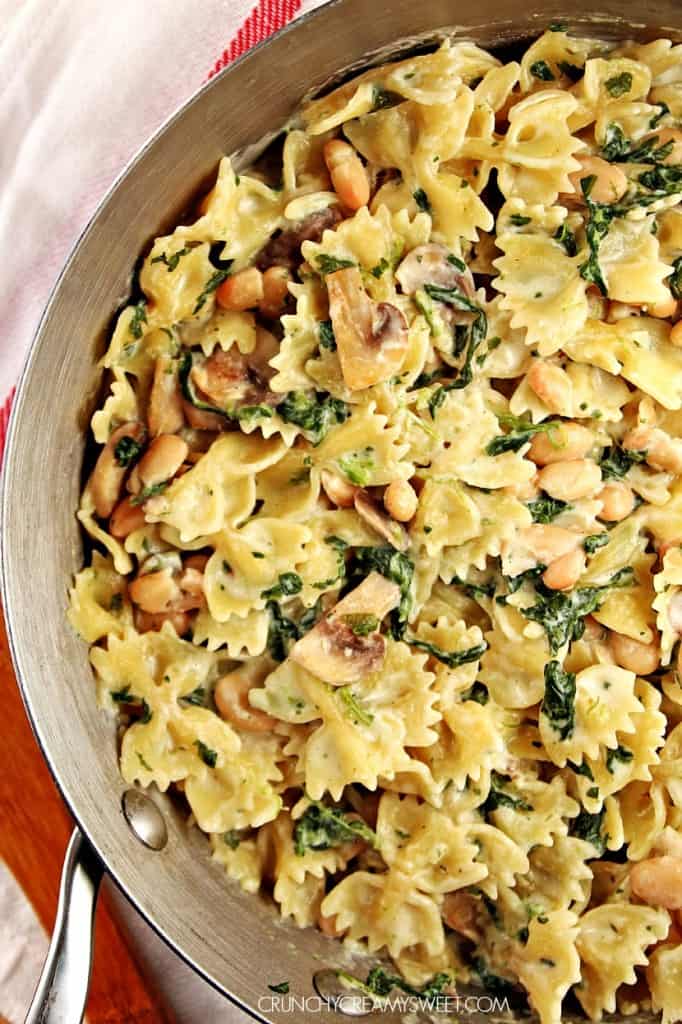 The one-pot wonders are a true time saver and dinner saver for those days when you feel like you need more than one of you. And we all have those days. On days when you want something delicious and satisfying yet quick and easy. And there are also days when you don't feel like cooking and you just want to skip right to the dessert. And what about those days when you are feeling under the weather or coughing your lungs up. I feel like everyday I see or hear friends falling sick. This season seems full of bugs and the flu seems to be ruthless. It's not passing anyone.
This dinner idea is a must make on all of those days. The mushrooms are sauteed in a couple of tablespoons of butter and (I usually add a splash of olive oil). Then spinach (frozen of fresh) and beans (I love the great Northern beans for this dish) are added. Then in goes the uncooked pasta and the liquid and everything is brought to a boil. The whole dish cooks, simmering over a medium-low heat, until the pasta is done. Just like that – stove-top to table in just 20 minutes.
Enjoy!
For the condensed instructions and printable recipe, click HERE.
Related recipes:
Cheesy Spinach Dip Chicken Pasta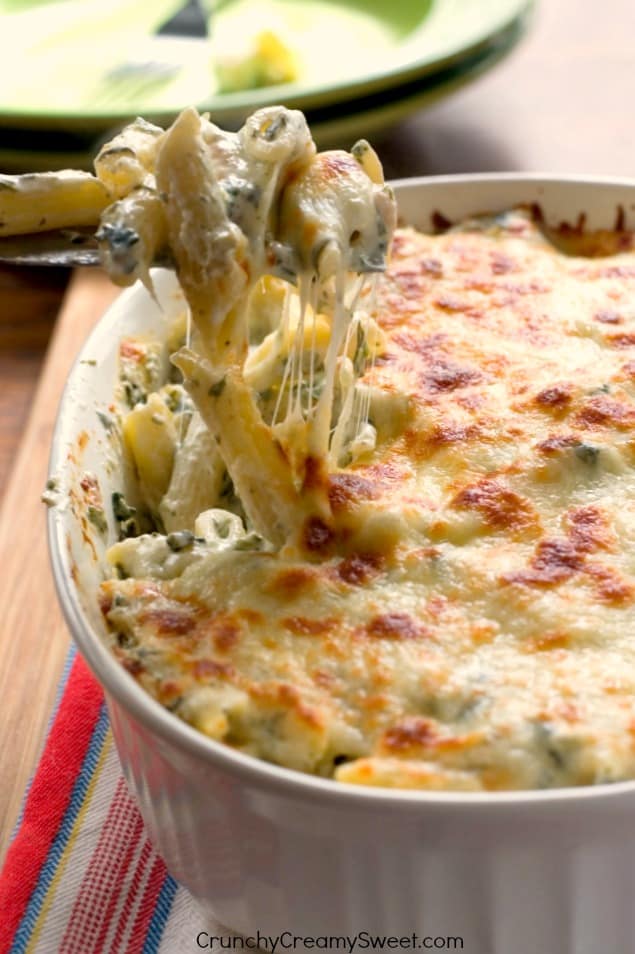 One Pot Tortellini and Meatballs
Creamy Lemon and Asparagus Pasta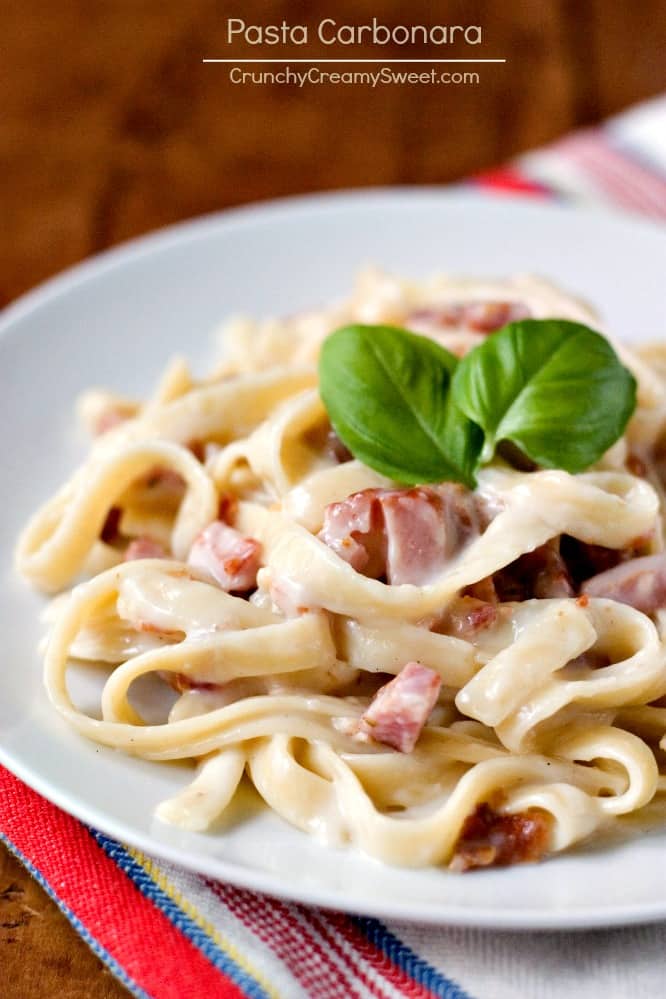 Recipes from other bloggers:
Follow Anna | Crunchy Creamy Sweet 's board One-Pot Dinners on Pinterest.
Follow crunchycreamysweet on Instagram and show us what recipes you are making from our blog! Use the hashtag #crunchycreamysweet! We would love to see what's happening in your kitchen!