20+ Fantastic Lemon Recipes - a collection of fantastic recipes featuring lemons!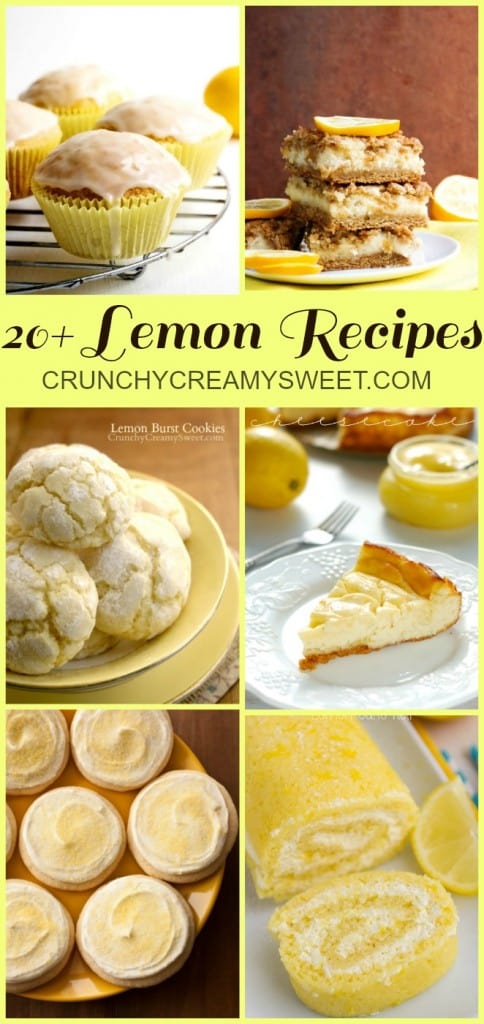 If you are reading this post, you must love lemons as much as I do! I adore lemons. Whether it's a fresh slice in my tea, or the whole fruit baked into cakes, cupcakes or bars. But that's not all! Lemon is one of those fruits that is also fantastic in savory dishes. I love cutting into a fresh, juicy lemon and having a blast of the refreshing scent from it. It's fantastic!
Here is a collection of over 20 recipes featuring lemons! Have fun checking them out!
sweet:
Glazed Lemon Muffins from Crunchy Creamy Sweet
Lemon Burst Cookies from Scratch from Crunchy Creamy Sweet
Creamy Lemon Crumb Bars from Crunchy Creamy Sweet
Lemon Bundt Cake from Crunchy Creamy Sweet
Lemon Asparagus Pasta from Crunchy Creamy Sweet