Whole Wheat No-Knead Bread is a healthy version of the classic no-knead bread made with whole wheat flour. Add nuts and seeds for more texture!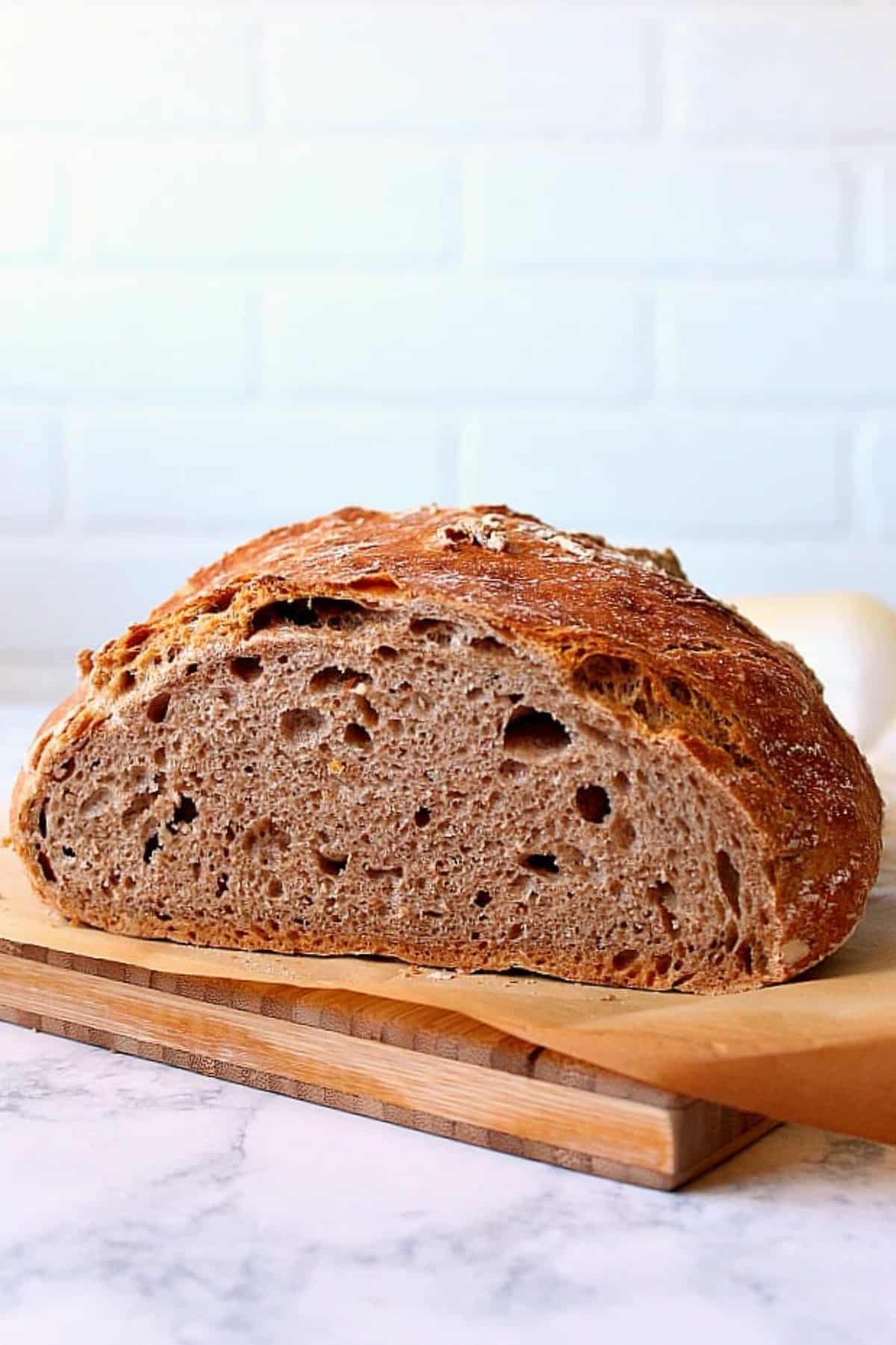 My current favorite breakfast consists of two slices of this Whole Wheat No-Knead Bread topped with sliced avocados, sprinkled with salt and garlic powder. It's so good and so easy and much tastier than oatmeal right now. I love making the No-Knead Bread because it's pretty much hands-off yeast bread but this whole wheat version is currently on rotation here. I have been using whole wheat flour more lately, even in our pizza dough recipe, and we love it.
This Whole Wheat No-Knead Bread is easy and delicious! It's a great way to limit white flour amount in your diet and skip buying a white sandwich bread. You can add nuts and seeds to give it more texture and enjoy with a generous amount of peanut or almond butter and this chia jam. So tasty!