Step by step recipe for the best Murgh Makhani aka Butter Chicken made in your own kitchen! The creamy butter sauce is bursting with flavor thanks to all of the spices.
I serve it with my 2-Ingredient Flatbread and perfect Instant Pot Rice.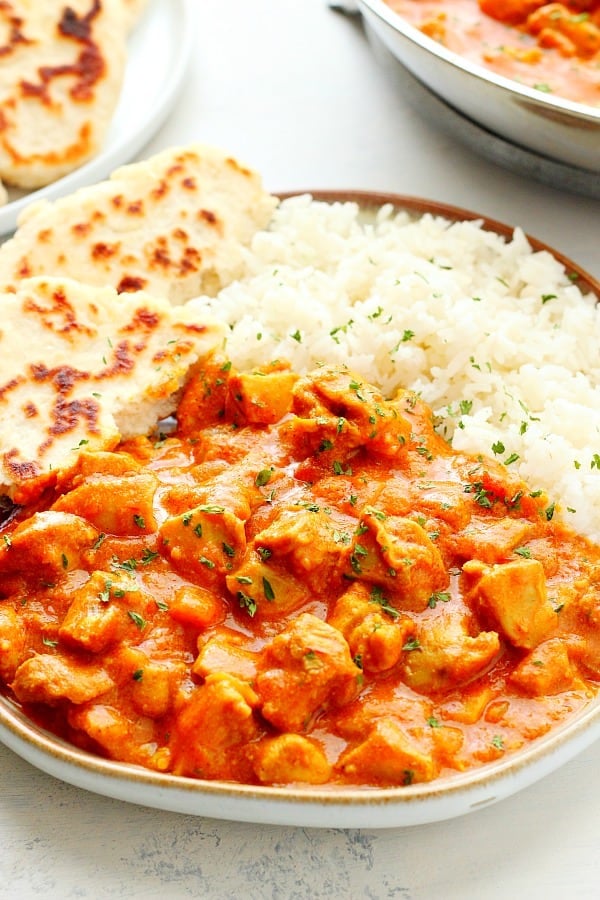 If you never had Butter Chicken before, it is time to change that. This easy dish is creamy, saucy and rich in flavor. In only 3 steps, you can make it at home. Marinating the chicken infuses it with flavor and allows you to prep ahead of time. You will need a few spices that are characteristic of Indian cooking: garam masala, turmeric, and coriander. Cumin and chili powder further enhances the sauce and adds a little bit of heat. I add two tablespoons of butter to the finished sauce, let it melt and stir in. It makes the sauce extra rich! Serve this dish with rice and flatbread or naan. It reheats very well the next day.