Italian Pasta Salad Recipe with pepperoni, cherry tomatoes, cucumber, olives, and fresh mozzarella cheese. A perfect side dish to your summer dinners!
I serve this pasta salad with my homemade Italian Dressing and often with buttery and garlicky Homemade Croutons.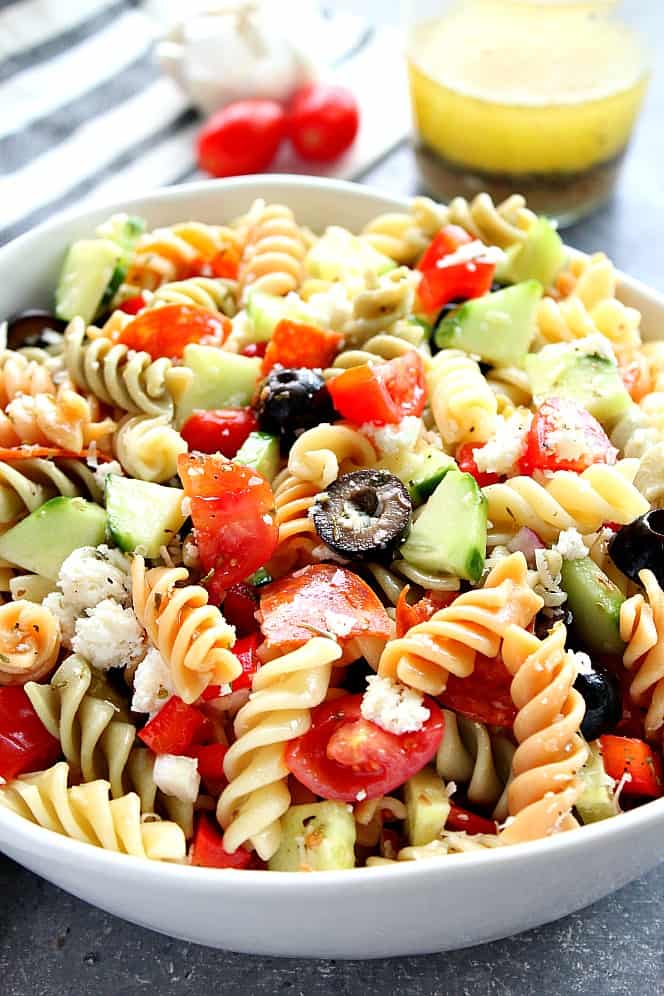 On a hot summer day, I find myself craving a cold pasta salad full of fresh vegetables and tossed with delicious homemade dressing. This Italian Pasta Salad is currently our go-to, along with its Greek version and the super popular BLT Pasta Salad. You can make it ahead of time and serve for lunch or a light dinner, or simply as a side dish. It's always a hit! This Italian Pasta Salad is perfect for potlucks and BBQ summer parties. You can easily make a big batch to feed a crowd! Italian Pasta Salad is probably one of the most popular pasta salads. The classic version calls for a corkscrew or rotini pasta (we love tri-color!), pepperoni, cherry tomatoes, cucumber, red onion and the dressing.