Spinach Artichoke Dip Cheesy Bread – your favorite dip gets a cheesy bread makeover! You will go crazy for this idea!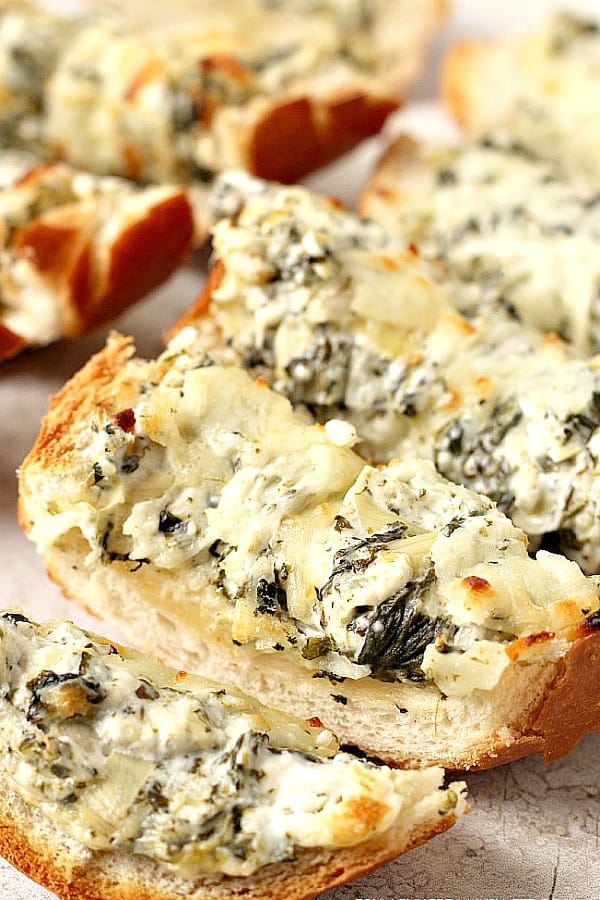 You may know by now, that we are crazy about our cheesy garlic bread around here. It is so good and so easy to make that we always make it for parties, get-togethers, game day or simply when the craving strikes.
Well, the craving stroke again but this time I wanted to include our favorite another of our favorite dishes in the idea. We have done this before with the Jalapeno Popper Cheesy Bread, Philly Cheese Steak Bread or Italian Chicken Bread.  This time, I turned the Spinach Artichoke Dip into a filling and spread it over the bread. An additional sprinkle of mozzarella and it was ready for baking.
What came out of the oven  [Read more…] about Spinach Artichoke Dip Cheesy Bread