Beet Smoothie – a power-drink that's packed with iron, Vitamins, anti-oxidants and gives your skin a healthy glow. 
I make smoothies every day. My Avocado Smoothie is a favorite, along with the Vitamin C Booster Smoothie.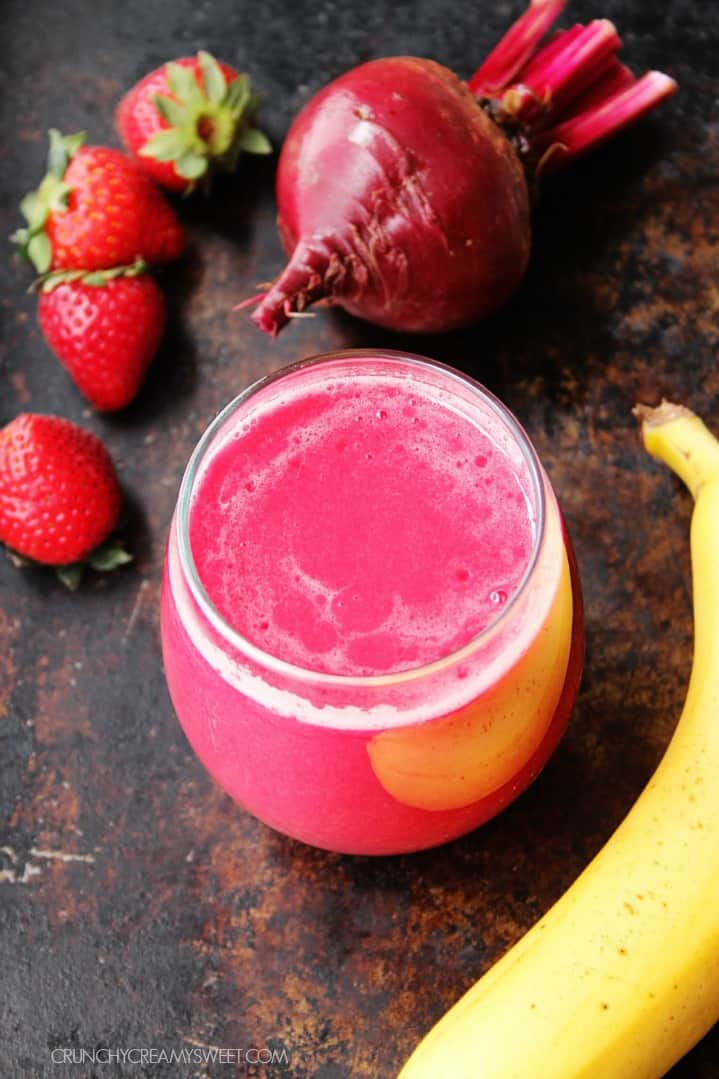 I am about to tell you to throw a raw beet into your blender and turn it into a smoothie. Berries – no problem. Most likely, they are already the basic ingredient in your smoothies. Same for bananas. But beets? Not so much. You may know how good beet juice is for our bodies, but it can be hard to drink. That's why I created a concoction that is super simple (only 3 ingredients) but makes this smoothie absolutely delicious! The berries and bananas help to mask the earthy taste of beets. As someone that had anemia since my teen years, I drink this smoothie every week. It's delicious and even the kids love it!