Green Smoothie – energy boosting and refreshing smoothie that's packed with Vitamins! So good – the kids love it!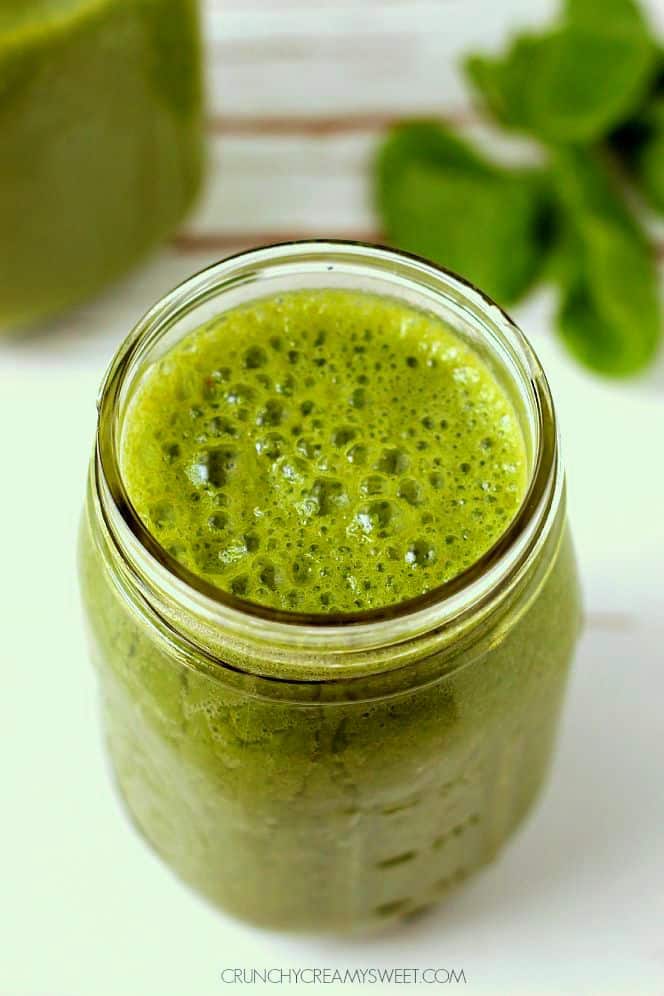 After a week off work that we spent on planning our next school year, getting kids' annual doctor appointments off our list and trying really hard to stay away from the computer, I am back on the blog and with a winner recipe! I promised to share my favorite green smoothie that we have everyday and today it's finally here. It's easy, packed with Vitamins and so delicious – our kids love it! My little boy calls it the "superhero smoothie"!
This smoothie is sweet thanks to the banana and berries yet has no added sugar. You can't taste the spinach in it even tough there are three cups of it in this smoothie. It is also one of my favorite smoothies since it's packed with iron.
If you read my post and my store on this Beets and Berries Smoothie, you know I need my iron everyday. If you are like me, low iron levels make you feel tired and if you drink coffee in the mornings, you tend to crash like crazy around noon. That was me too! Now, I have coffee with my Hubby in the morning and around noon I have my green smoothie with light lunch. I don't have the crush and it keeps my energy at a healthy level for the rest of the day. Trust me, I have three kids and a dog – I need my energy! Now, I can't imagine not having my smoothie in my daily routine. I love it and so does my family!
The unexpected benefits of having it a part of my everyday routine was [Read more…] about Green Smoothie