Easy No-Churn Coffee Ice Cream – super easy ice cream for the coffee lovers! Just mix the ingredients and freeze!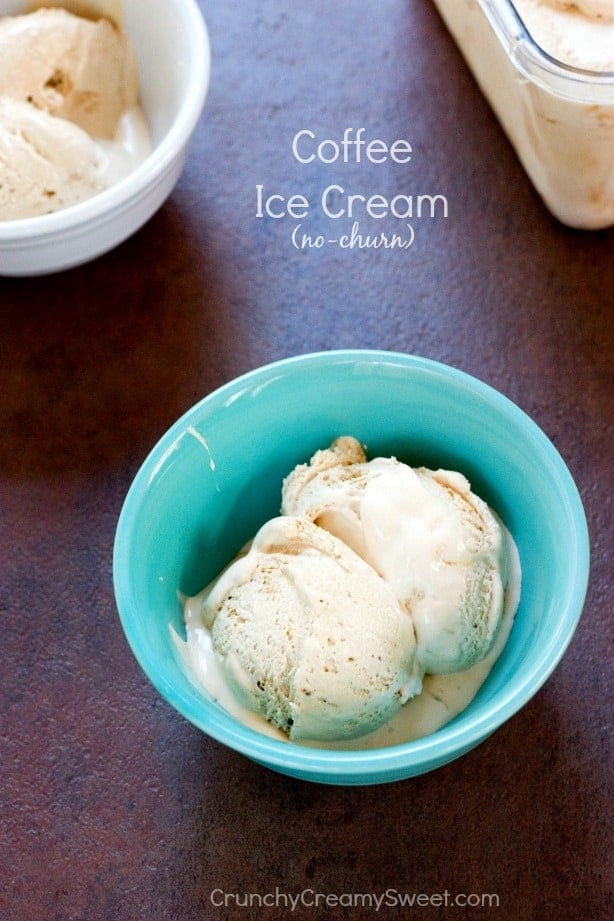 I think we say it every year, but gosh, this summer is the hottest ever! It's sizzling out there! Popsicles and ice cream are on the every day agenda. And because I need more coffee to get through my days, and the hot cup of joe doesn't sound good when the temperature hits triple digits, the chilled version rocks the house.
We had the Caramel Iced Coffee Ice Cream that is just amazing and now it's time for Coffee Ice Cream. So simple that anyone can do it! No machine needed.