Roasted Red Pepper Hummus is a quick and easy dip with roasted red peppers. Flavorful and so much better than store-bought!
I make roasted red peppers at home all the time and use it in pasta and now love to add it to my hummus.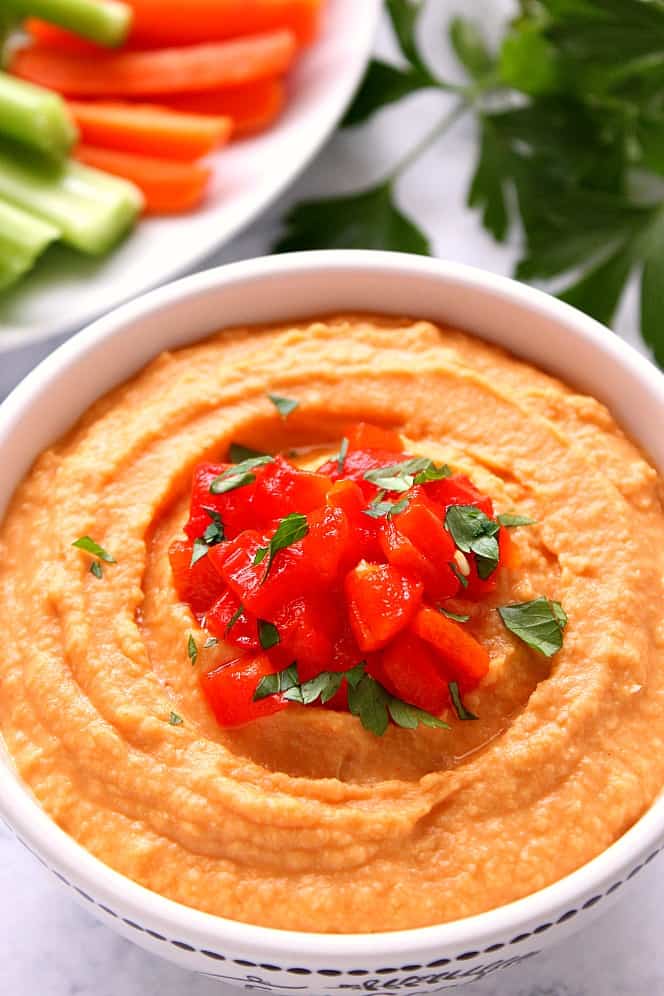 Making a delicious hummus right in your kitchen is so easy! All you need is chickpeas, tahini, garlic, lemon juice and olive oil. It's a perfect healthy dip and spread with a lot of flavors. I have been playing with different add-ons to make variations and this Roasted Red Pepper one is my current favorite.