Cauliflower Fried Rice – this healthy, low carb version of a popular takeout dish. It takes about 20 minutes to make, including grating the cauliflower.
I use cauliflower to make healthier versions of our favorite dishes, like my Cauliflower Alfredo Sauce or Healthy Mac and Cheese.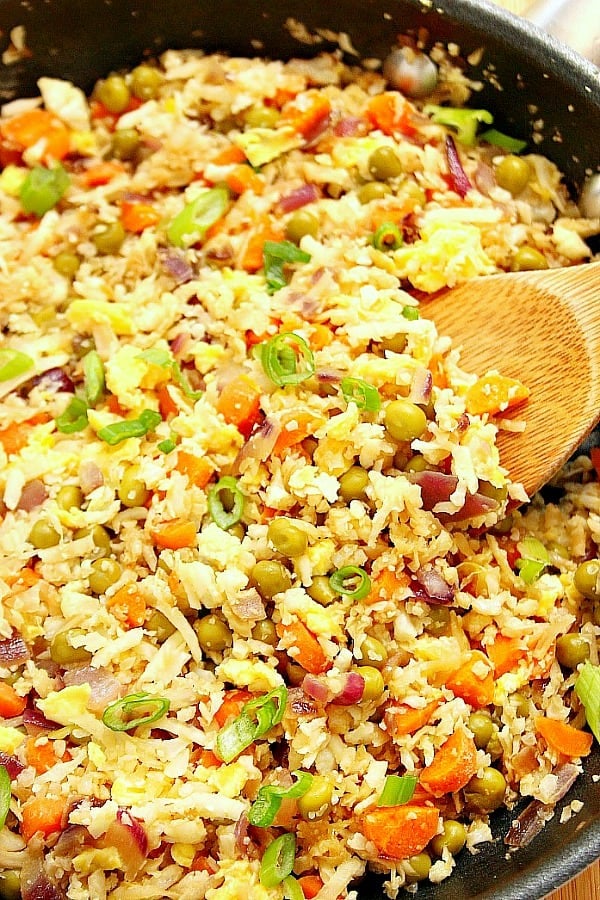 The best way to see if a healthier substitution works is to try it in one of your favorite recipes.  I knew that the first dish I wanted to try with my new obsession – the cauliflower rice – is Fried Rice. I was crossing my fingers so hard because my Hubby loves fried rice and I really wanted him to love it with my cauliflower substitution.
You guys, we literally ate the whole pan, no plates – just forks and pan! We are obsessed with this version of fried rice! The same flavors, less calories. It is so good and you can't tell that there is no grain rice in it.