Greek Meatballs aka Keftedes are made with ground lamb (or beef, turkey, etc.) and seasoned to perfection. Serve these juicy meatballs with Tzatziki Sauce or simple tomato sauce.
If you enjoy Greek flavors, you will also love my Mediterranean Couscous Salad with the easy 2-Ingredient Flatbread.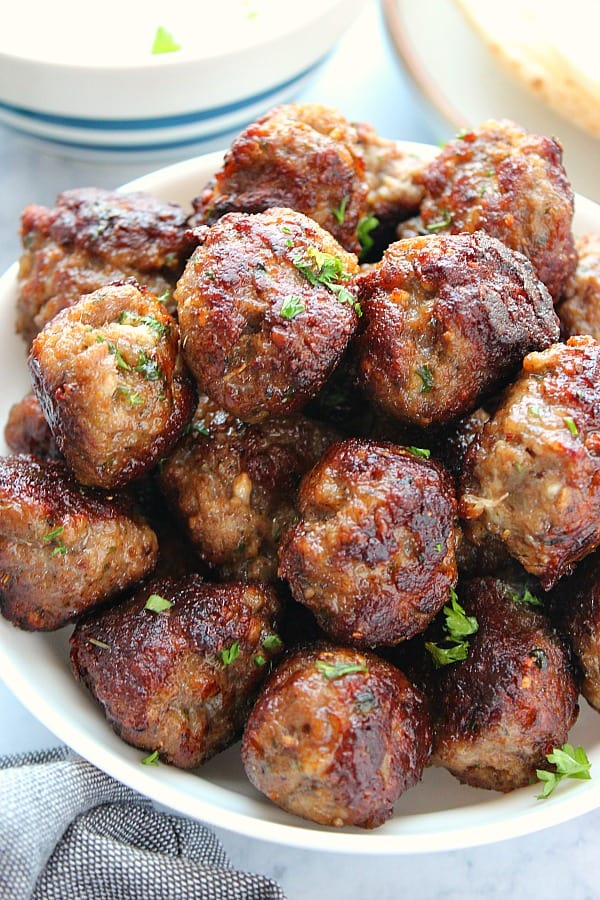 Step away from the classic Italian dish and make these quick and easy meatballs with a Mediterranean flair. These juicy and flavorful meatballs are made with ground lamb but can be made with lean beef or even turkey. You can bake them in the oven or fry in a skillet. They are delicious served with a classic cucumber garlic sauce for an appetizer or tomato sauce and pasta for dinner.