Lemon Raspberry Cheesecake Bars – creamy cheesecake bars with raspberry pie filling swirl. Sweet, creamy and delicious!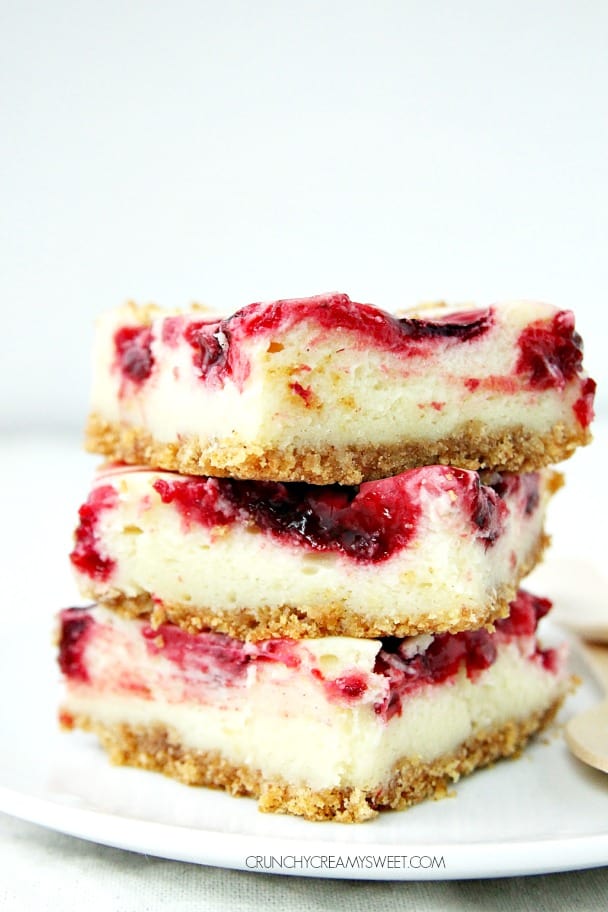 These cheesecake bars are the best of both worlds. I LOVE pie filling but don't bake pies. I already said how much I love cheesecake, but not always I want to whip up the whole round 9″-er. Bars are easier, take much less prep time and bake time and still can knock your socks off.
LEMON RASPBERRY CHEESECAKE BARS
These Lemon Raspberry Cheesecake Bars are so easy to make, much faster than making a whole cheesecake. The berry lemon combo fits perfectly for a Spring or Summer dessert theme. Use any cookies for the crust or go with a classic graham cracker, as I did.