Easy 2-Ingredient Flatbread Recipe – easy soft flatbread made with self-rising flour, natural sour cream and no yeast. Perfect for wraps, in place of pizza dough or dipped in curry.
If you like homemade breads, you may also like my No-Knead Bread and Homemade Pizza Dough.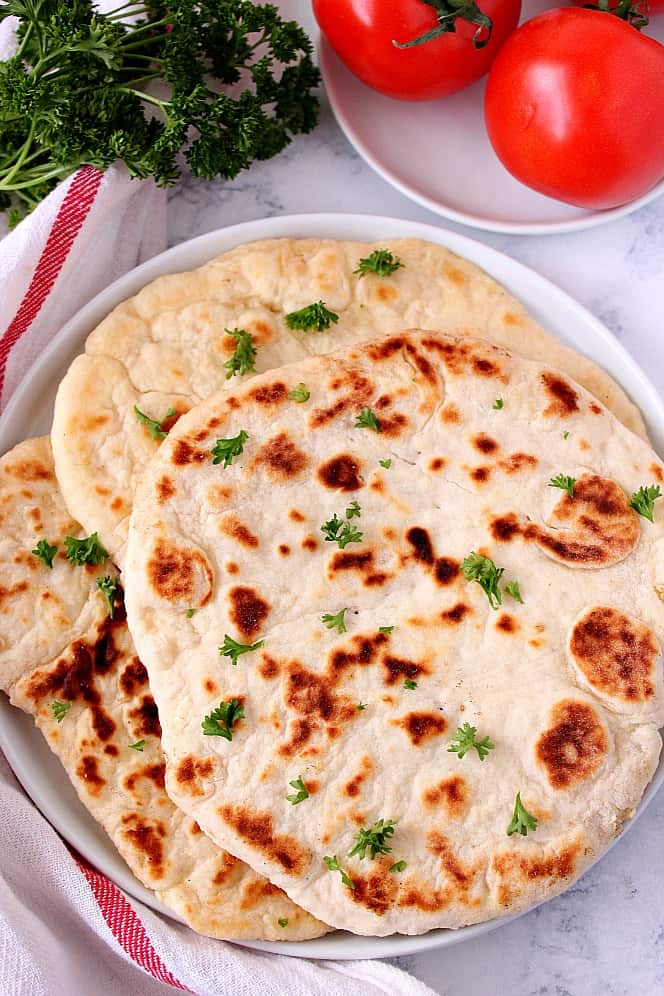 EASY FLATBREAD
The magical 2-ingredient dough is not at all new, however recently it's gaining popularity. It's easy, does not require any raising time since there is no yeast involved, it's versatile and the final result is soft and delicious! You can use it to make bagels, pizza, pretzels, dinner rolls, flatbread, and pita bread. It is a mix of self-rising flour and Greek yogurt. I don't usually have self-rising flour on hand so I made my own mix. I also know that natural sour cream has a similar texture and consistency as Greek yogurt and it is perfect for this recipe.