Learn how to make Easy Chicken Enchiladas with a cheesy top! Flavorful, spicy and delicious, this dinner is perfect for busy weeknights. Also, learn my trick to preventing the corn tortillas from breaking.
I use my Slow Cooker Mexican Chicken for the filling and my all-time favorite 5-Minute Blender Enchilada Sauce, both made in advance, and assemble the enchiladas before baking.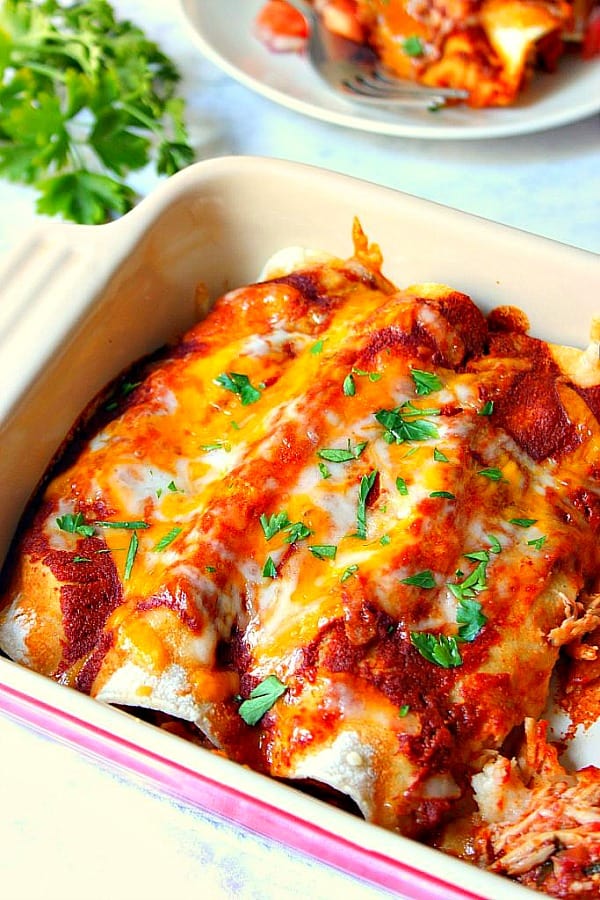 Mexican food is currently at least twice on our menu each week. Even though Cinco de Mayo is behind us, there is always time for tacos, burritos and enchiladas. Like these! Made super easy and named The Best by my Hubby. Yay!
If you plan ahead, you can make the chicken and the sauce the day before and assemble enchiladas on the day you served them. They also freeze well and can be reheated for a great dinner on busy weekdays.