This Yum Yum Sauce is a popular Japanese steakhouse sauce made from scratch. Made with mayonnaise, tomato sauce, butter and seasoning, it could not be easier to make!
It's perfect served with hibachi chicken, shrimp or veggies. This homemade sauce is so much better than a store-bought kind!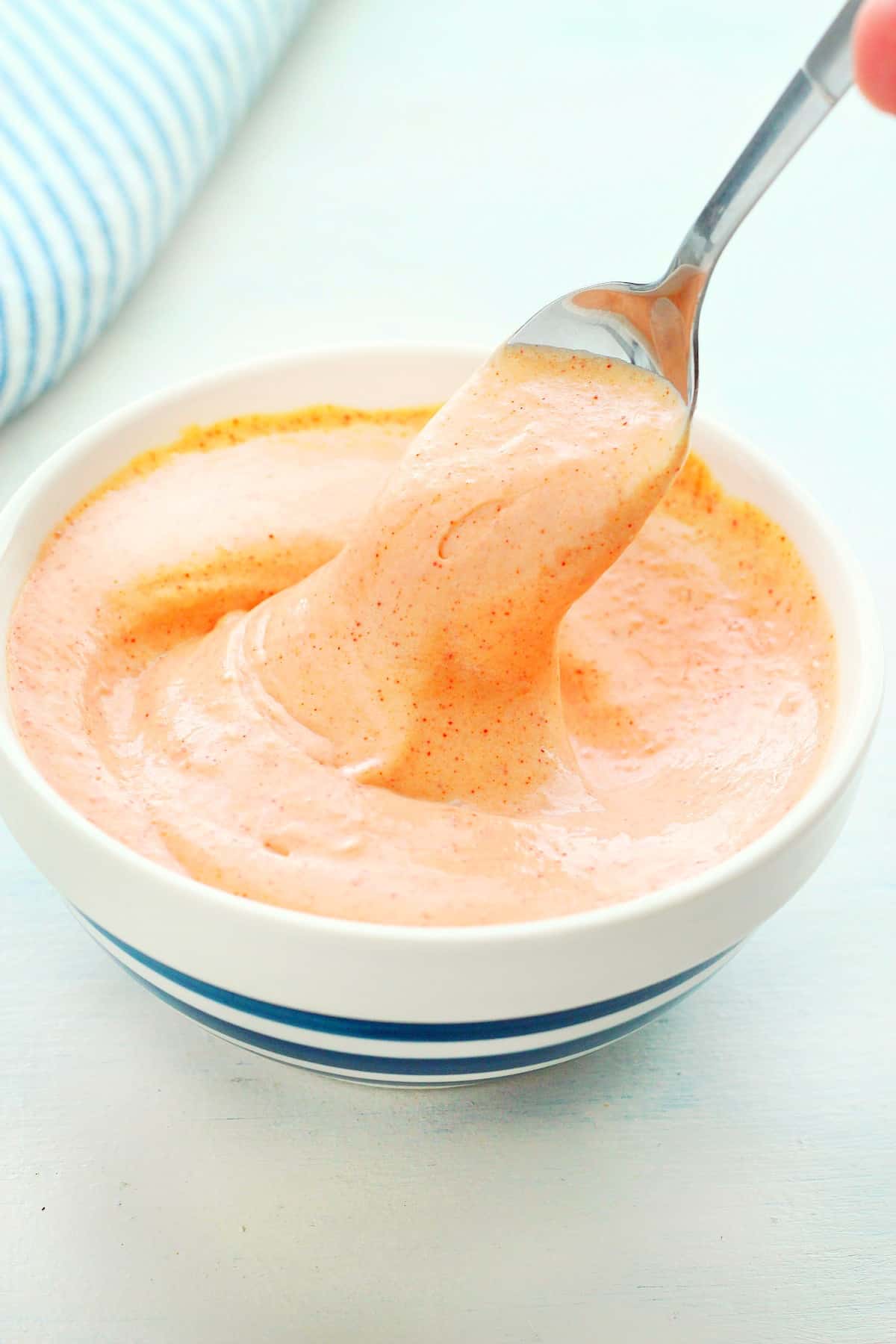 Yum Yum Sauce is a delicious condiment typically served in Japanese steakhouse restaurants. This creamy sauce is made with simple ingredients most likely already in your pantry. It tastes tangy, yet slightly sweet and absolutely delicious on chicken, pork, shrimp or veggies. We even use it as a dipping sauce for fries and a topping on burgers. Once you try it, you will be obsessed too!