Cashew Coffee Creamer Recipe ( Vegan ) – healthy coffee creamer made with cashew nuts, brown sugar and vanilla. Perfect non-dairy choice for coffee or tea!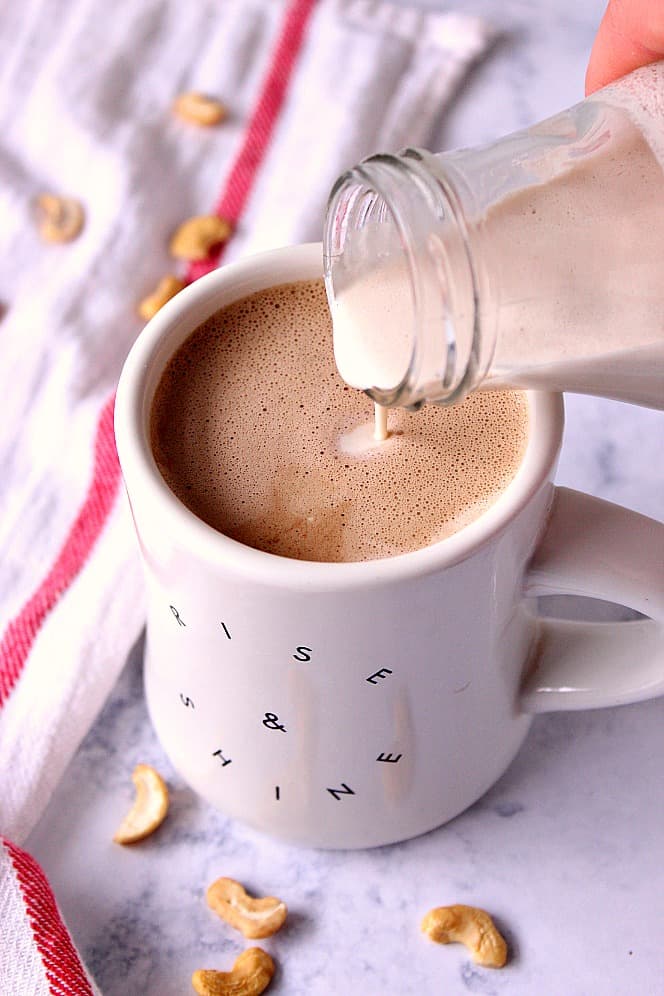 Whether you have dairy allergy, you are interested in the vegan diet or simply want to find a healthy non-dairy coffee creamer option, this recipe is for you. I am obsessed with this Cashew Coffee Creamer! It's super easy to make and you only need 4 ingredients.
I am a huge fan of homemade coffee creamers in lots of different flavors and this cashew creamer is the newest addition to my collection. It's healthy and perfect to enjoy with coffee or tea!