Black Beans and Rice is a quick and easy dish made from scratch with pantry staples! Serve it as a side or main meal with Mexican or Cuban meat dish.
Serve it with chicken enchiladas and cornbread or add taco meat, top with cheese and bake for a delicious family dinner!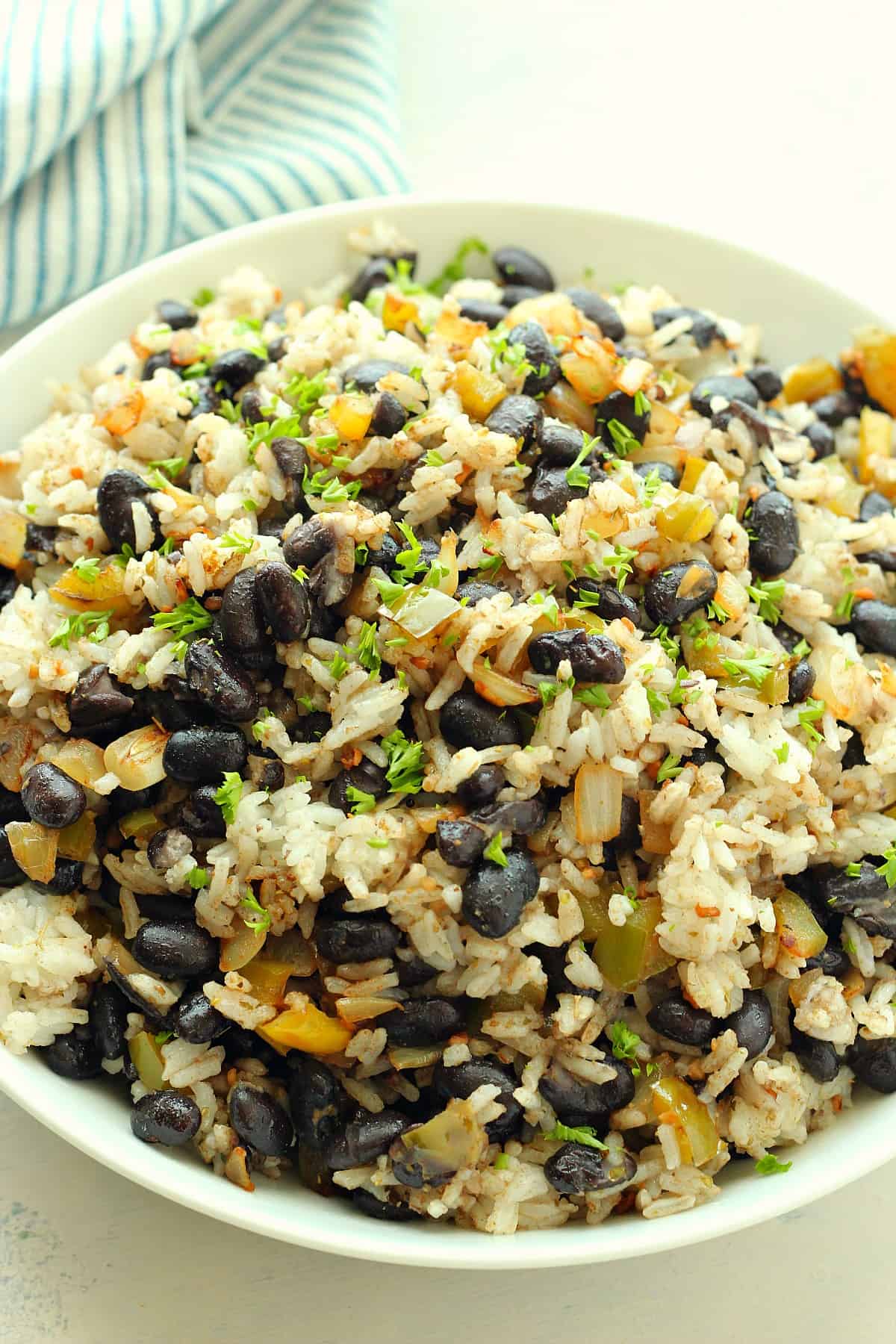 Rice and beans are two staples I always have on hand. With the addition of seasoning, garlic, onion and bell pepper I can turn it into an easy and flavorful dish that can be served on the side or turned into a full meal. I cook rice and black beans in my Instant Pot and store them in the freezer. It cuts down on the prep time for this recipe. You can use canned beans (rinsed and drained) and even minute rice. This recipe is easy, convenient, and satisfying!