Instant Pot Black Beans – the easiest way to cook black beans without soaking, right in your pressure cooker. Use in salads, main dishes and soups!
Black beans are so easy to make in the pressure cooker. You can also make delicious Refried Beans or Beans and Rice.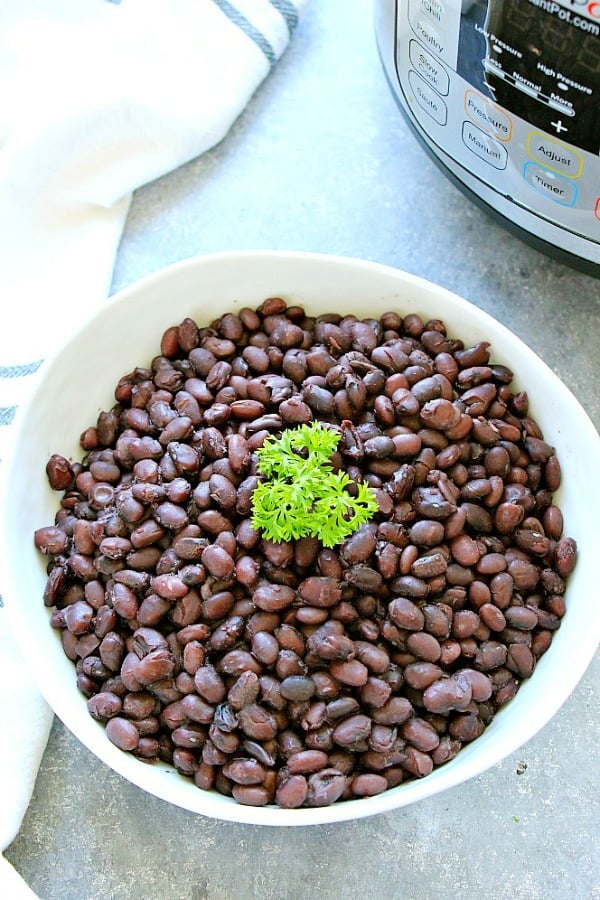 INSTANT POT BLACK BEANS
I have a lot of reasons to love my Instant Pot and being able to cook beans in minutes instead of hours, and all of that without soaking might just be my favorite thing. No more cans of beans needed! Now, I can add black beans and water to the insert of my IP and cook them in 30 minutes, ready to be used in tacos, salads and casseroles. There are no toxins, no additives added, the beans are freezable and this method is very budget-friendly.