Make this Homemade Hoisin Sauce substitute in 5 minutes and forget the store-bought stuff. This sauce is perfect in Asian dishes as a dip or a glaze for meats or sauce for stir fry.
Drizzle this sauce on Korean Beef Tacos or use in place of teriyaki sauce in my Easy Chicken Stir-Fry.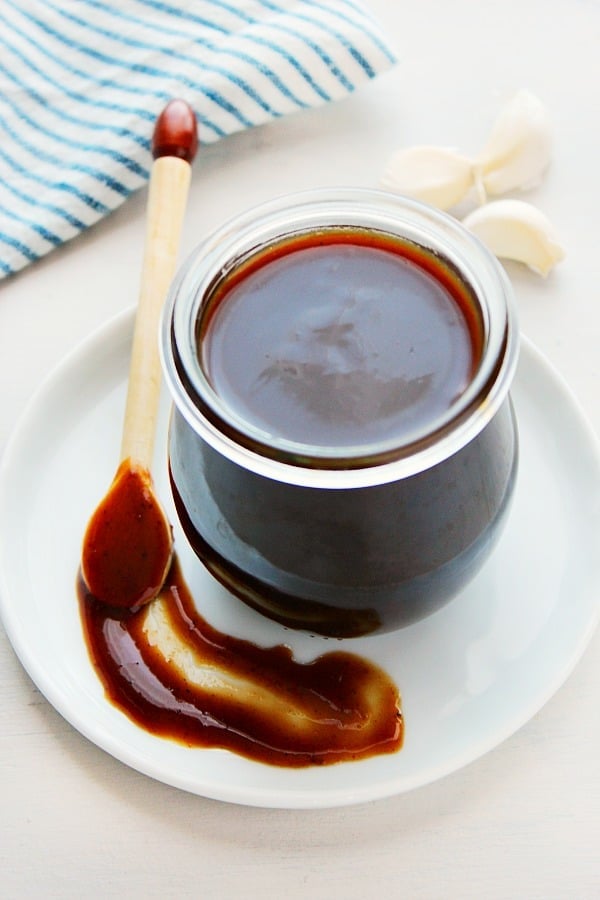 This sauce is an Asian version of a barbecue sauce and is perfect with grilled or sauteed meats and vegetables. It's thick, has a strong fragrance and salty-sweet taste thanks to peanut butter and brown sugar. This homemade version is simplified with common ingredients, you can find in your local grocery store. Jazz up your next Asian takeout dinner with this delicious sauce and never go back to the store-bought stuff again!